Here at Out of the Ark, we work closely with Music Services and Hubs around the UK to support singing strategies in schools. We also work with Early Years and subject specific curriculum advisors. We believe using catchy, fun songs to teach key topics in the curriculum enlivens and enriches the work being carried out in the classroom, and supports the 'Creative Curriculum'.   

How Can Out of the Ark Help Music Services/Hubs And Advisors?
All advisors automatically receive a discount on any purchases that you make from us on behalf of their service. (To receive the discount, orders must be placed by contacting Anna Edwards or Customer Services at Out of the Ark directly).

All purchases include free postage and packing.

We can arrange a special discount rate for schools who attend training sessions that advisors may be running using our products, either by providing them with a pre-agreed discount rate for schools to use, or through a bulk purchase.

If your Music Service is running a twilight session, music conference or event and you would like us to attend, we will try to attend and support you.

We can provide you with catalogues and other promotional material for any events or training sessions you may be holding for your schools.

FREE Song Offer For UK Music Services And Hubs
Songcalendar.co.uk
is Out of the Ark's new single song download website, where each hand-picked song comes with exciting features and costs
just £3.96
. There's
NO SUBSCRIPTION FEES
, so your school can start singing straight away!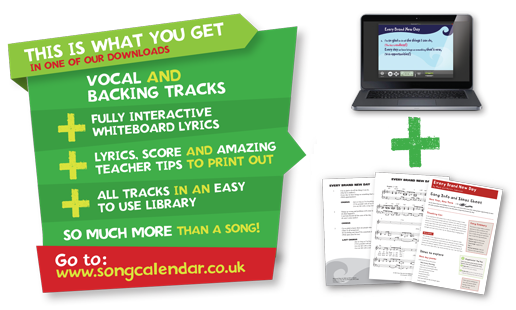 We are offering every Music Service/Hub an exclusive opportunity to obtain a FREE song worth £3.96 for each of your schools – just choose a song from anywhere on the Song Calendar and we will provide you with a unique code enabling your schools to access it
for FREE.

Don't forget, every person who sets up a FREE account and downloads the unique
S!ngchronize™ player, where all of the Song Calendar songs are accessed and stored, also receives a FREE song Every Brand New Day by Mark and Helen Johnson – it's waiting for you and your school to try!

Anna Edwards 
Head of Sales - Education

Anna Edwards is the Advisor contact here at Out of the Ark. She has previously worked in primary schools and is a school governor at a number of schools. If you are a Local Authority Advisor or a Music Service, and you require any information about products or assistance with events you may be holding that you would like us to be involved with, please call her on +44(0)20 8481 7200 (select option 3 for Marketing) or email anna@outoftheark.com
For all other enquiries, including order enquiries, please contact Customer Services at info@outoftheark.com or +44(0)20 8481 7200.

Advisors Newsletter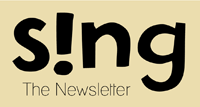 Download our Spring 2014 newsletter (pdf 3.1MB)

Download our Summer 2014 newsletter (pdf 1.5MB)