Are You Feeling Good?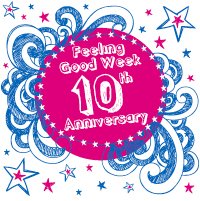 Mark and Helen Johnson have recently written a brand new song, '
Extraordinary Me! Extraordinary You!'
 in aid of the Surrey Child and Adolescent Mental Health Service (CAMHS) to help celebrate the 10
th
 anniversary of their Feeling Good Week (FGW). The week encourages schools, nurseries and youth organisations to promote emotional wellbeing by helping young people explore what makes them special
and unique.  
CAMHS want to see classes/groups across Surrey singing the new song during this week (17-21 June). Schools/groups are invited to send a short video clip of their children/young people performing the song for their chance to win an additional 
£100
 grant to use on activities to promote emotional wellbeing within their organisation.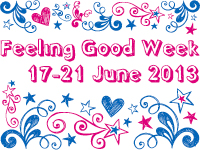 The deadline for entries is 
12 July 2013
. The winner will be announced in early September 2013.  
Lyrics and details on how to enter the singing competition, activity suggestions, information on their art competition and a grant application form are in the resource pack which can be found on the FGW pages of the CAMHS website 
www.surrey-camhs.org.uk
.  
March 2013
 
Songcalendar.co.uk - Our exciting new single song download site is NOW LIVE!
Our exciting new song download site is now available for your to download the songs you want, when you want them!
 


We are very excited about our brand new song download site, Songcalendar.co.uk has taken slightly longer than expected to build, so thank you for being patient.  We wanted to make sure that it is a truly inspirational singing tool, that you will want to come back to use again and again.

Songcalendar.co.uk allows you to download the songs that you want, when you want them - all utilising an amazing new enhanced, online version of Words on Screen™ called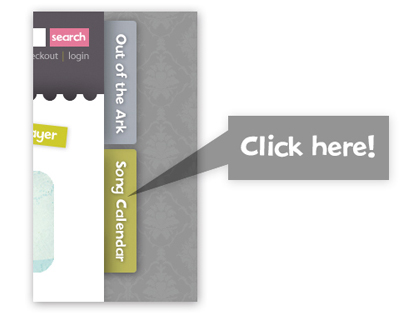 You can project lyrics, effortlessly switch between vocal and backing tracks and really get the most out of your singing with fantastic ideas and teachers tips. What's more, there's no subscription fee!

So what are you waiting for? Click on the tab to visit and claim your FREE song download now!
January 2013
 
The Red Nose Day 2013 Schools' Song
We're The Fun Raisers! By Mark & Helen Johnson 
 
It's that time again...! We are very excited to have teamed up with Comic Relief for the fourth time with a brand new song to help raise money for Red Nose Day. So why not encourage your class this year to join in with the fun-raising!
 
Click here to get your FREE song download and fantastic additional song resources!

To order a free Red Nose Day fundraising resource pack visit www.rednoseday.com/schools
January 2013
New Titles for Spring 2013!
By Mary Green & Julie Stanley

The story of the Great Fire of London brought to life in our bite-sized class assembly series.  It's 1666 and in the aftermath of the Great Fire, Samuel Pepys and his fellow Londoners have gathered together to recount the events of the last few days. Is Thomas Farriner to blame? Should the Mayor of London have done more? How did King Charles II intervene? And how will they all go about rebuilding London? Includes 3 songs, 4 pages of cross curricular ideas and extension work and assembly script.
 
Ages 6 - 11
Book & Audio CD - £16.95

 
By Mary Green & Julie Stanley

A much requested addition to our hugely popular 'Class Assembly' series. Join Florence Nightingale as she is presented with an award by Queen Victoria in recognition of all she has achieved. Learn all about her life and work as you meet her family, the soldiers in her care and the doctors whose hospitals she transformed. Includes 3 songs, 4 pages of cross curricular ideas and extension work and assembly script.
 
Ages 6 - 11
Book & Audio CD - £16.95
 
By Niki Davies

Perfect for 3 - 6 year olds, this wonderful new collection of 20 songs full of energy and fun, has been written so that you can sing your way through every day!.
As well as the essential everyday subjects such as getting dressed, tidying up and looking after yourself, this selection also covers all sorts of subjects from lunchtime and lining up to putting your socks on your ears! So whether it's singing a happy good morning to everyone, encouraging each other to have a go, or putting on your thinking cap, this really is a fantastically varied collection, relevant for everyday singing.

Ages 3 - 6
Book & Audio CD - £23.95
By leading writers

The second songbook in our important new series designed to get your school singing about almost anything and everything!  Each book contains 16 brand new songs and 3 great vocal warm-ups, as well as ideas and tips on how to get going.
In this new title spring is definitely in the air with this Easter collection, which is not only bursting with songs about chocolate, Easter bunnies and new life, but also offers more thought-provoking songs that cleverly unpack the Easter story such as Three Days That Changed The World and Jesus Is Alive!  So whether you're celebrating Easter, flipping pancakes or looking forward to the holidays, s!ng s!ng, s!ng your way to Easter with this fantastic variety of springtime treats.

Ages 5 -11
Book & Audio CD - £23.95
Book, Audio CD & Words on Screen - £39.95