The Niki Davies Book of Lovely Literacy Songs
by Niki Davies
Ages: 3-7
Bring literacy to life with this exciting collection of 20 catchy songs that will have your class rhyming, segmenting, blending and creative-writing in no time!
Scroll down to listen to song clips
Click here for more titles in the Niki Davies Collections for Younger Voices

Buy 2 Niki Davies song collections for ONLY £38 saving £9.90!
Simply order online or call us on 020 8481 7200.
Availability: In Stock
Details
About Lovely Literacy
Written specifically for 3 – 7 year olds, this wonderful variety of literacy-themed songs are fun to sing and easy to learn.
With scope for including children's own rhymes and words, this valuable resource is packed full of phonemes, onomatopoeia, homophones, verbs and compound words, and if that's not enough to get you H, H, H, H, H, Huffed Out, the selection also includes a delightful journey to Rhyming Land and a fabulous hunt for an octopus.
The Niki Davies Book of Lovely Literacy Songs is curriculum based to support the teaching of literacy. So whether you want to give yourself a P-A-T on the back and a T-A-P on the knees, or learn a few of those difficult-to-spell words, this really is a fantastic selection of lovely literacy songs!
The Niki Davies Book of Lovely Literacy Songs is now an award-winning title.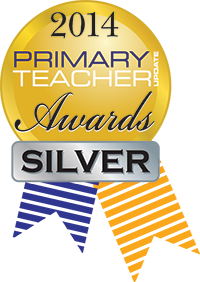 SILVER AND OVERALL WINNER - Practical Pre-School (Music and Multimedia)
Additional Information
Ages
3-7
What's Included

Teachers Book with:


Song lyrics for 20 songs
Teaching notes and ideas for each song
Music score (Piano music score, melody and chords)
Percussion ideas
Licence and copyright details

Audio CD with:


Vocal tracks sung by children
Professional backing tracks

Practical Pre-School Magazine Review
2014 Practical Pre-School Awards Tester Score 92.5%
What the tester said:
"The children really enjoyed using the CD and I found the book very good as the CD wasn't always needed. Lovely cheerful songs and I liked to hear child voices on the CD rather than adults. It helped develop good sitting and listening skills and worked well in small groups of children."
Licence Information
When performing songs to the public or reproducing Out of the Ark material, copyright rules apply, please ensure you log any songs you use with CCLI and that your Performing Rights Licence (PRS) is in place.
ISBN
9781906988579