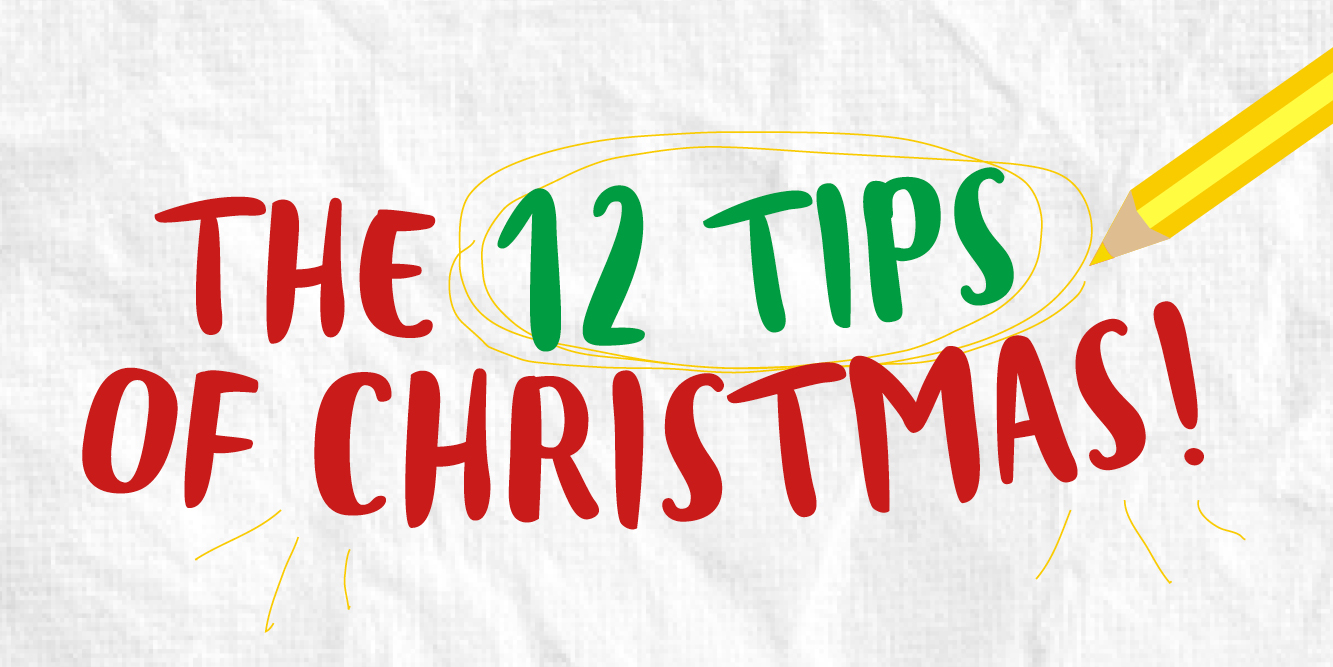 A selection of essential top tips to putting on a Christmas performance.
Christmas is coming, and it's coming quick! Things may seem like they're running away from you a bit: every other child has caught that inevitable cold; there's glitter stuck to everything- including your new winter shoes; and, of course, it's almost time for curtain-up on the school nativity play! The halls are ringing with students screaming their favourite school songs for Christmas time and parents are eagerly awaiting the chance to see their child shine in the primary school Christmas musical. It seems like Father Christmas is not the only one feeling the pressure of Christmas spirit this year...
But Christmas wouldn't be Christmas without it – or would it?

At Out of the Ark Music, we empathise with you and the chaos Christmas has brought into your world yet again. So, to make things a little easier in the lead up to one of your biggest Christmas musicals yet, we've composed a list of top tips for putting on your Christmas play.
 
Tip 1: Think carefully about your casting choices - a school production can be a great opportunity to give quieter students a chance to shine. Use your performance to boost children's confidence but be sure to host auditions in private so hidden talents are easier to spot!

Tip 2: Have a rehearsal schedule so that everyone understands exactly when rehearsals are taking place. It is always a good idea to try and make sure children aren't sitting around for too long without being involved as this is where boredom can set in. Maybe a couple of the quieter kids could even help organise this with you!

Tip 3: "Adding actions to songs really helps younger children learn the words quickly and remember them on stage" says Rebecca Kincaid, co-author of A Midwife Crisis, one of our bestselling nativity plays. These don't have to be complicated but will help your performance.

Click here to view A Midwife Crisis and listen to song samples.

Tip 4: You could consider giving the children their lines to take home and practise outside of school. Perhaps it could even be a part of their homework for a week. Did you know you can download your nativity play script and song lyrics when you purchase any of our Words on Screen™ nativities?

Click here to learn more about Words On Screen™ products.

Tip 5: Introducing some simple percussion into your performance can offer the opportunity for children who are less confident about speaking parts to play a key role in the production and feel important. My World: It's Christmas! has a selection of fun Christmas songs including 'Pull A Christmas Cracker' in which children can try and play their percussion instrument each time the word 'BANG!' is sung.

Click here to learn more about My World: It's Christmas!.

Tip 6: It's an overwhelming time of year and there will often be absentees from the Christmas play so have a clear contingency plan to cover all key parts. You will be amazed at the number of children who know all the words to all the parts!

Tip 7: To get your cast's energy levels up, have children run towards a spot, turn when they get there and make a pose of a given situation. Situation ideas include: a meteor is about to fall on you / you've just won the lottery / you're lost in a wood. The idea is not to be subtle but to 'give it all you've got!'.

'Give It All You've Got' is taken from Songs For Every Assembly by Mark and Helen Johnson - a great singing resource full of wonderful school assembly songs. Click here to view the product now!

Tip 8: Before performing your nativity it's really interesting to talk to your class about the nativity and why we put on Christmas plays. There's a questionnaire you can use in our Christmas play book Tinsels and Tea Towels. Some of their answers will also make you laugh!

Click here to view our school nativity Tinsel and Tea Towels, perfect for ages 5-9.

Tip 9: If children aren't on stage at all times, it can be useful to have quiet activities for them to do while they are waiting 'in the wings'. Christmas word searches or colouring pages could be useful - you could even offer a small prize. Luckily for you, we have a selection of Christmas activities for you to print off in our Christmas Activities Pack.

Download our PDF Christmas Activities Pack here.

Tip 10: A comfortable audience always makes for a more relaxed show. Can you serve mulled wine, coffee and mince pies before your performance? This could be a great PTA fundraiser or perhaps ask for donations for a chosen charity.

Tip 11: For a vocal warm-up before your performance, ask the children to imagine that they are eating a chewy sweet that gets bigger and bigger so that they really have to move their mouths in all directions and exercise their facial muscles. Our songbook Sing™ Christmas contains 3 Christmas-y warm-up songs and has fantastic music for schools putting on a Christmas concert.

Click here to view Sing™ Christmas.

Need to warm up your choir's vocal chords all year round? Check out Sing™ Warm-ups. It's a jam-packed collection of 30 fabulous warm-ups for children, designed to get your bodies, minds and voices limbered up and ready to sing! Click here to view Sing™ Warm-ups. 

Tip 12: Remember it's meant to be fun! Don't worry too much about everything being perfect - mistakes can make your performance more memorable! Don't over-invest - try to enjoy what you and your children have achieved and keep in the Christmas spirit!
Follow these top tips for a top-notch Christmas performance and you'll create Christmas memories to last a life time.

From all of us at Out of the Ark Music, have a very Merry Christmas and we'll see you in the new year.

View all Nativities and Christmas Musicals here.
View all Christmas songbooks here.

USED IT? LOG IT! Most schools have a CWCL licence from Christian Copyright Licensing Limited (CCLI) - more information can be found here. This licence grants permission to display song lyrics and music from Out of the Ark Music's Words on Screen™ Singchronize™ Player and CD ROMs, on any projection screen as well as download and share lyrics and music. Whenever you use our songs, please make note of your usage and then log your songs on your CCLI copy report, so that song writers and copyright holders are paid for their work.
Out of the Ark Music has been providing schools across the country – and world – with wonderful primary school musicals and primary school songs for nearly 30 years. Our Christmas musicals and nativity plays make children sparkle and shine, year after year, as they proudly perform their school Christmas play. Our extensive collection of fun and joyous Easter songs, harvest songs, school assembly songs, leavers songs and even space songs, fill schools with laughter and give students and teachers alike, a reason to sing every day of the week. We're glad you're supporting us in our dreams of creating the best music for schools around the globe. Read more about us here.
Click here to post a comment.