News
September 2017
We're at the Music & Drama Education Expo in Manchester

 
4th October
HILTON MANCHESTER DEANSGATE HOTEL
303 Deansgate, Manchester M3 4LQ
Come and say hello! Don't forget to take advantage of our exclusive show offers!  
September 2017
BRAND NEW Products – Autumn 2017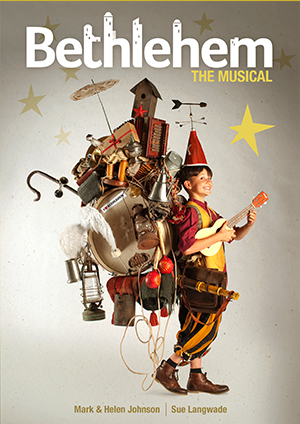 Bethlehem The Musical
Mark & Helen Johnson and Sue Langwade
Ages 7-11
 
Bethlehem The Musical is a brilliant new nativity that charts the exciting events leading up to one very special night in Bethlehem.

This all-singing, all-dancing, 60-minute production weaves the extraordinary story of the birth of Jesus into the ordinary lives of the people of Bethlehem and draws on the important themes of community and hospitality.
 
IN STOCK!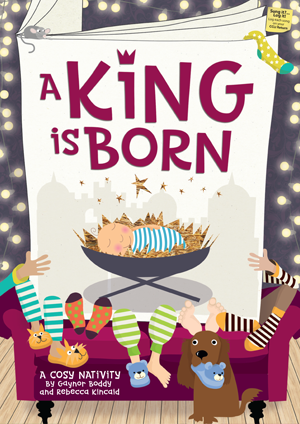 A King Is Born
Gaynor Boddy & Rebecca Kincaid
Ages 3-6

It's time to snuggle up by the fire and see the story of the very first Christmas come to life as Mum reads it to the children on an exciting Christmas Eve.

Relive the miraculous story of the birth of Jesus, the baby king. Meet bossy Caesar and his census-takers, the angels, the shepherds and join the kings on their journey as they follow the star and come with wonder and awe to the stable.

IN STOCK!






 
June 2017
Sensational NEW Songbooks for Summer 2017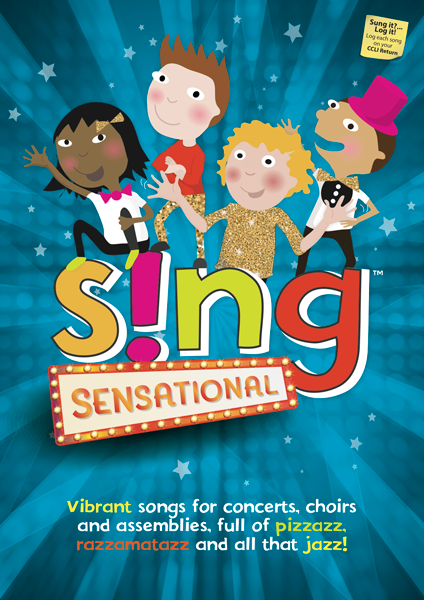 Sing™ Sensational
Leading children's writers
Ages 5-11
 
There Will Always Be A Reason To Sing, so packed into this songbook are 19 fabulous reasons to lift your voices and Sing Like Never Before! Sing your socks off with Music Makes The World Go Round, Our Time To Shine and Just For The Fun Of It before launching into some impressive part-singing in Shoo-be-doo-ah, a four-part round in Jazz Is Cool or plain craziness in I Got A little Dog. And if it's concert repertoire you're after, there's a perfect Note To The Audience opener and a fabulously uplifting Encore! to close.

So whether you're looking for fantastic assembly songs, showstopping performance songs or great choir numbers, this collection of absolutely Singsational songs has it all!
IN STOCK!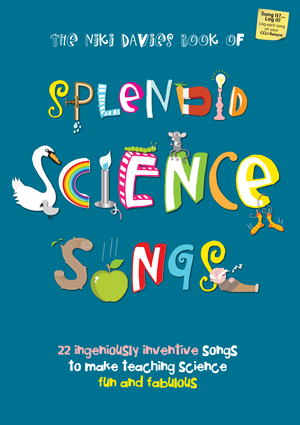 The Niki Davies Book Of Splendid Science Songs
Niki Davies
Ages 3-7

Discover, explore and reveal a whole lot of splendid science in this collection of 22 catchy songs that are fun to sing and easy to learn. Written specifically for 3-7 year olds, this fabulous collection is packed full of all sorts of scientific themes including plants, animals, everyday materials, the five senses, how things work and much more!

Encourage enquiring minds with What Would Happen If? or What Can I Use My Magnet For? Investigate waterproof materials by making teddy a raincoat, learn all about Mixing Paint, Evergreen And Deciduous Trees and how Gravity's A Wonderful Thing and take a look at animal habitats in Could An Elephant Live In A Nest? With all this and more, this selection of songs will make learning and singing about science more enlightening than ever before!

IN STOCK!
 
March 2017
Sunflower Competition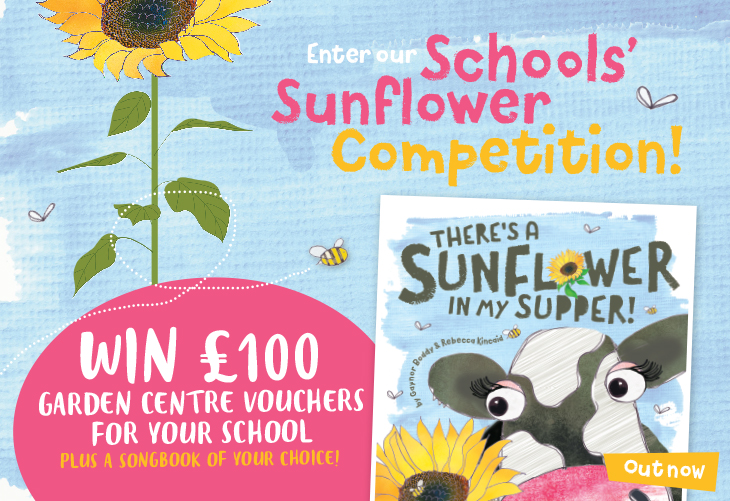 Click here
for more details.  
February 2017
OFFER EXPIRED
How To Make Pancakes with Out of the Ark Music!

Download our Pancakes song for FREE between Friday 24th February until Friday 3rd March 2017 and enjoy 15% off your next purchase from the Songs for EVERY series. Happy pancake making! T&Cs apply. 
February 2017
Two NEW Musicals Out Now!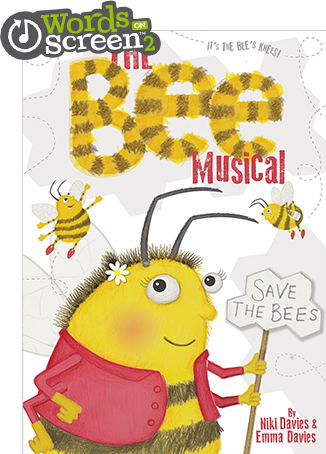 The Bee Musical
By Niki Davies and Emma Davies
Ages 5-9

Every busy bee in Mr Waxworth's hive is eager to do their part – except for one. Poor Grumble Bee! She just wants to do something special with her life and doesn't see the point of finding nectar and collecting pollen all day long. After all, what's important about that?

But, when world bee colonies start collapsing and a shortage of plants means they are unable to pollinate all sorts of food types or even feed themselves, Mr Waxworth and the bees put on their thinking caps to do something about it.

Will the buzz surrounding the bees' most exciting play of the year 'The Bee's Knees', help Grumble Bee to realize just how vital the work of the bee is and convince everyone else to do their part to save the bees? With a fabulous script and eight terrific songs to get you buzzing and bee-bopping, you just won't bee-lieve how good this delightful musical for 5-9 year olds is!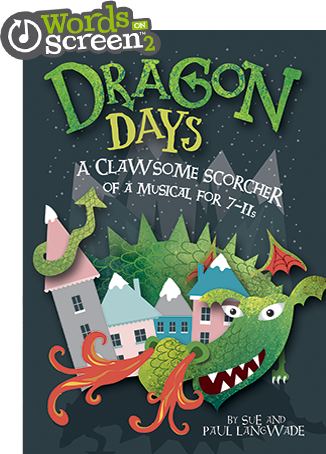 Dragon Days
By Sue and Paul Langwade
Ages 7-11

Imagine the scene…In the pretty, alpine village of Stumbledorf - (just a short 'trip' away)- the overdramatic villagers await a hero to rescue them from the mythical creature whose presence overshadows their otherwise idyllic mountain home (and, even worse, dramatically depletes their food supplies.) Just in the nick of time - seemingly in fulfilment of an ancient prophecy given by three wizened old crones - Tommy Rumble and his fiercesome mother stumble into Stumbledorf, causing great excitement. Could Tommy finally be the answer to the village's problems? Can he get fit in time to fight the dragon or will jealousy and mischief thwart his heroic exploits? Has the dragon really developed a taste for goats or is it just a social media feeding frenzy? Is the ominous rumbling something to be feared or just the result of Villager 2 having a hot curry? Will the village ever be free of its Dragon Days?….There's only one way to find out…

A fabulously dramatic musical for 7-11 year olds with a hilarious script and 9 exciting songs.

 
January 2017

We are delighted to be supporting Red Nose Day 2017 once again. Mark and Helen Johnson have come together with Andy Harsant to produce the irresistibly catchy song 'Put A Nose On It', which we know you will all love. Click here to download the song, and watch the video - then get fundraising and have heaps of fun at the same time!
January 2017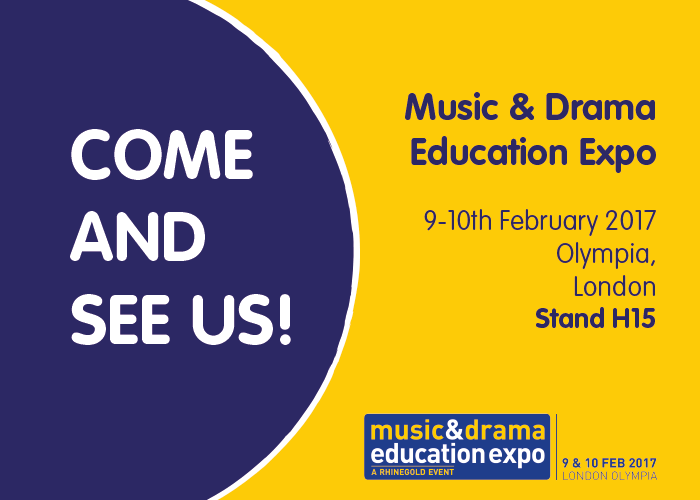 January 2017
Two NEW Curriculum Topics Brought To Life!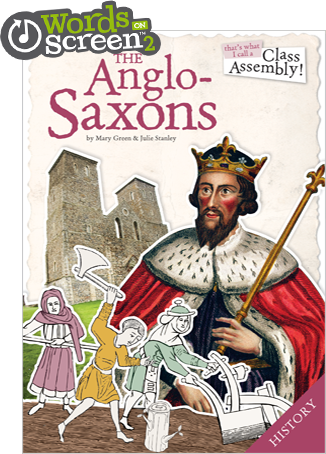 The Ango-Saxons
By Mary Green & Julie Stanley
Ages 6-11
Witness how the various post-Roman invaders jostled for power, then divided Angle Land into kingdoms and eventually settled down to become The Anglo-Saxons; take part in a dramatic presentation of the story of Beowulf The Brave; act out King Alfred's burning of the cakes and learn all about life as an Anglo-Saxon.
Includes three fantastic songs, recorder music for
That's The Order Here!
, four pages of cross-curricular ideas and extension work, and a class assembly script. There's even the opportunity to choreograph short dances for the Beowulf instrumental sections.
Book and Enhanced Audio CD with Words on Screen™ v2 £16.95
In Stock!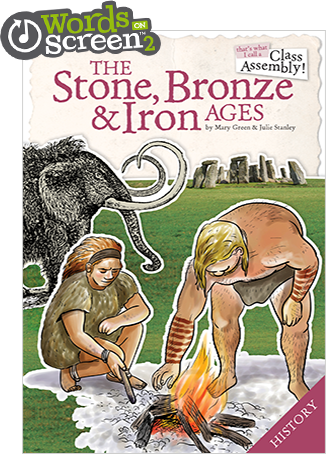 The Stone, Bronze & Iron Ages

By Mary Green & Julie Stanley
Ages 6-11
In this production, three groups of archaeology students are on hand to guide you through the Stone, Bronze and Iron Ages, uncovering all sorts
 of fascinating information as they try to piece together the prehistory jigsaw puzzle. You will be transported back to meet mammoth hunters and witness amazing discoveries, as well as take part in a dramatic retelling of the discovery of the prehistoric settlement at Skara Brae.

Includes three fantastic songs, recorder music for Build A Fort, percussion ideas for There's No Smoke Without Fire, four pages of cross-curricular ideas and extension work, and a class assembly script.

Book and Enhanced Audio CD with Words on Screen™ v2 £16.95

In Stock!
 
December 2016
Two Inspiring Titles for the Spring Term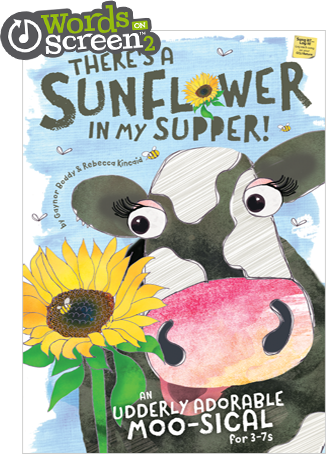 There's A Sunflower In My Supper!
An Udderly Adorable Moo-sical
By Gaynor Boddy and Rebecca Kincaid
Ages 3-7
Daisy the cow has a dream – to grow a glorious garden 'full of flowers and plants and trees and fruit and vegetables and everything'… but grumpy Mr Bull and all the other cows only want to grow grass for their supper. They give Daisy strict instructions only to buy grass seeds at the market, but on her way back, Daisy finds a mysterious seed. Scared of what the other cows might think, she hides it away to grow in secret, but absolutely nothing happens. Thankfully, Wise Old Owl is on hand to show Daisy what seeds need in order to grow. What will grow from the seed? Will the cows come around to Daisy's dream and realise all the benefits of a growing garden? Will Mr Bull ever calm down? Find out in this udderly adorably musical for ages 3-7!
Book, Audio CD & Words on Screen™ v2 CD ROM £39.95
Book & Audio CD £22.95
Instant Performance Licence £15.90
IN STOCK!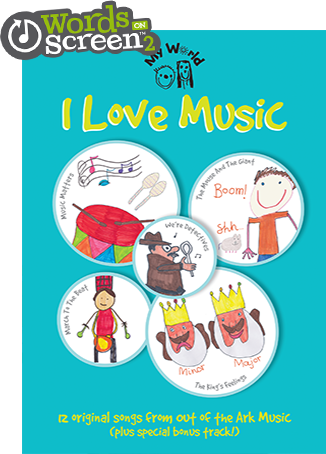 I Love Music

By leading children's writers
Ages 4-8

I Love Music is a fabulous collection of songs that give teachers everything they need to deliver a music lesson with confidence. Explore dyanamics and tempo with The Mouse And The Giant; learn all about major and minor with The King's Feelings and build different layers of rhythms in I Can Play and March To The Beat. You'll pick up some fantastic facts about music all through the joy of singing, as well as practical music-making ideas for each song. A wonderful selection of songs that show just how much Music Matters!

All songs are written specifically for children aged 4-8 with helpful musical extension ideas.

Book, Audio CD & Words on Screen™ v2 CD ROM £37.95
Book & Audio CD £19.95

IN STOCK!