Three NEW titles for the Autumn Term!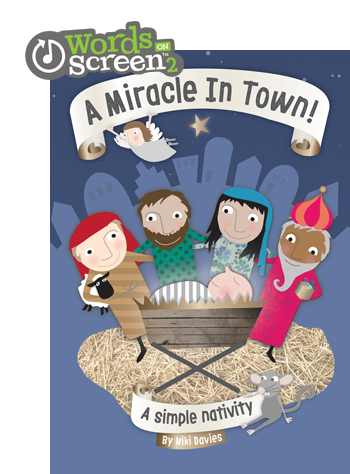 A Miracle In Town
By Niki Davies
Ages 3-6
We're going to tell you a story. It's the story of the very first Christmas. Jesus, the Son of God, is born in Bethlehem, in a stable under a star – a wonderful miracle that would change the world forever.
This beautifully simple nativity from Niki Davies is ideal for younger children and features all the Christmas charm you are looking for.
In Stock Now!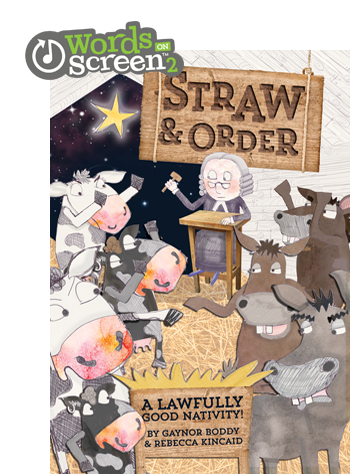 Straw & Order
By Gaynor Body & Rebecca Kincaid
Ages 5-11 (Most suited to Years 3 & 4)

In a courtroom in the middle of Bethlehem …

The cows feel pushed out of their stable and they want it back! The donkeys, accused of having invited over a whole host of people, including a baby, deny all charges. Fed up by their petty squabbles and confused by the nature of the case, Judge Grumps is far from happy. Seeing this, the narrator offers to take him out of the courtroom to witness the night's events firsthand.

As the judge encounters bickering innkeepers, self-important wise men, cool shepherds, some dancing sheep and a spectacular angel choir, everything starts to become clear. Rushing to the stable, the judge is humbled by the sight of Jesus and when he and all the characters experience the peace and love that this special baby has brought in to the world, it seems that the judge's verdict is inevitable.

In Stock Now!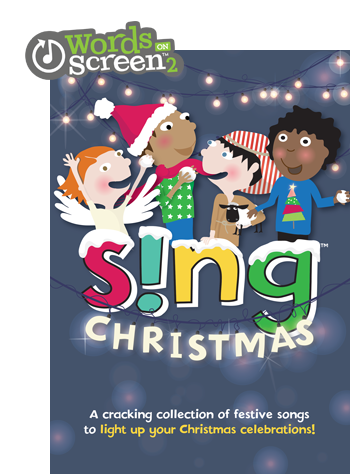 Sing™ Christmas
By Leading Children's Writers
Ages 5-11

This fabulous collection is packed with fun-filled songs designed to make your festive celebration a real cracker! With themes ranging from the traditional to the topical and the thoughtful to the joyful, you're sure to find something perfect for your end-of-term concert, Christmas service or seasonal spectacular!

Celebrate the joy of the Christmas message or reflect on the wonder of that first night in the stable. If winter weather closes the roads, 'S No Problem, discover how Christmas might sound in countries around the world or help find Rudolph! Be quick though: Santa's already on his way, so make those Mince Pies, Grab A Plastic Reindeer and really make your singing Christmas Something Special.

In Stock Now!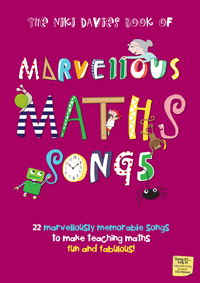 Make maths marvellously memorable with this fantastic collection of 22 catchy songs that are fun to sing and easy to learn. Written specifically for 3-7 year olds, this wonderfully diverse selection of maths songs is crammed with addition, subtraction, number bonds, symmetry, shapes and lots more!!

IN STOCK NOW!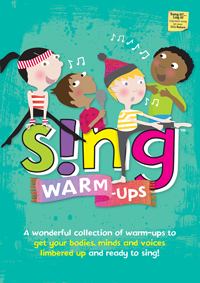 Sing™ Warm-ups
By Leading Children's Writers
Ages 5-11
 
S!ng™ Warm-ups is a jam-packed collection of 30 fabulous warm-ups designed to give you heaps of ideas to tune up the voice, sharpen the brain and coordinate the body so that you're totally ready to sing!
IN STOCK NOW!    
March 2015

Exhibitions - Spring 2015
Out of the Ark Music are showcasing their products at the following exhibitions this spring:
Music Education Expo - 12-13th March 2015
Barbican, London 
Stand F18
Education Show - 19-21st March 2015
NEC Birmingham
Stand F31
Come and say hello and don't forget to look out for our exclusive show offers!
January 2015

The Red Nose Day 2015 Schools' Song
Making Funny Faces! By Mark & Helen Johnson 
 
***Out of the Ark would like to say a HUGE thank you to everyone that used the Official Red Nose Day 2015 Schools' Song, Making Funny Faces, for Comic Relief. We hope you enjoyed singing and performing it!***


Mark and Helen Johnson have done it again, writing an upbeat song with a swing for making funny faces – perfect for getting everyone in the Red Nose Day mood. Ideal for use as a fundraising tool with plenty of creative ideas in the lyrics alone, the song also helps us to focus on what the day's all about.
 
Click here for more information!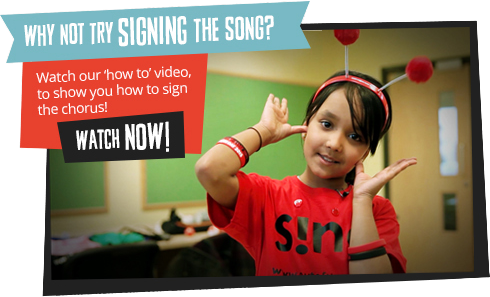 Why not try signing the song?
At Out of the Ark we believe singing can and should be inclusive. With that in mind, we have created an easy-to-follow signing video for the Official 2015 Red Nose Day Schools' Song to show you just how easy it is to learn to sign the chorus and include everyone in your school.

Sign language is literally a 'hands-on' teaching tool that helps ALL children to learn. Alongside the obvious benefits for deaf children, research has shown that sign language helps children who have English as a second language, special needs children and children with speech and language difficulties. So, including sign language in all areas of teaching really does facilitate an inclusive environment for learning. And on top of all that... signing your singing is great fun!

Our signing video employs an inclusive communication approach for both deaf and hearing children, using a combination of British Sign Language (BSL) and Signed Supported English (SSE).

With thanks to Majella Williams, Specialist Teacher for the Deaf at Eastbury Primary School, for her valuable input.
January 2015


Spring Catalogue Landing from 12th January
Look out for our new Spring catalogue landing from 12th January 2015. Includes your Free Enhanced CD featuring the Red Nose Day 2015 Schools' Song with 3 additional FREE Out of the Ark songs.



 
December 2014
Our BRAND NEW resources for January in more detail
 
Pirates Versus Mermaids – A swashbuckling musical
By Gaynor Boddy & Rebecca Kincaid
Ages 5-11
Duration: 40 mins approx

Me Hearty High School is the most distinguished pirate school on the seven seas and the trainee pirates can't wait to graduate and become proper pirates. There is only one problem… none of them can swim! If they can't swim they will fail their 'Arrr' levels and then what will they do? The answer to their problem lies with the mermaids, but the pirates do not like the mermaids and the mermaids do not like the pirates - will they ever find a way to get along?
With seven fantastic songs and a hilarious script, join Captain Scarypants on a swashbuckling adventure with his band of brave pirates, a hungry crocodile, a crew of feisty mermaids and, of course, one insane parrot!

IN STOCK!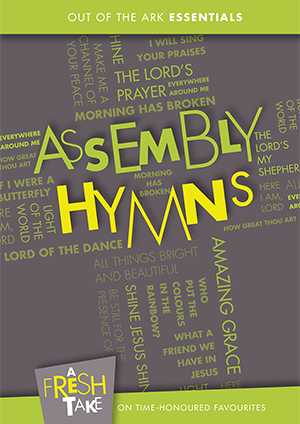 Out Of The Ark Essentials: Assembly Hymns
Traditional
Ages 5-11
 
This essential collection of 20 hymns is perfect for singing in schools and worship services. Every hymn is either a beloved, well-known classic or a contemporary gem that has more recently made its mark on the Christian repertoire.
With popular modern songs such as Here I Am To Worship and Shine Jesus Shine, 'must-haves' like Amazing Grace and Morning Has Broken as well as a few of Out of the Ark's original classics, there's no need to look any further than this quintessential hymn collection!
Essential Assembly Hymns brings new life to these much-loved classics and children singing the songs for the first time will be sure to enjoy them for years to come.

IN STOCK!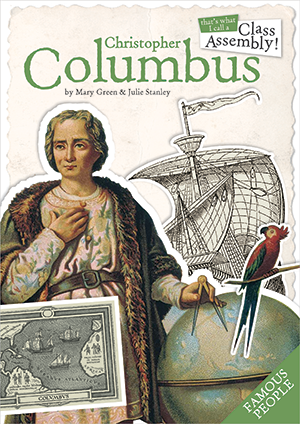 Christopher Columbus
By Mary Green & Julie Stanley
Ages 6-11
 
In 1492, everyone thought Columbus was crazy to sail west into the unknown! Learn about his adventures across the Atlantic on ships Santa Maria, Pinta and Niña. Share in the crew's struggle with provisions, celebrate as they eventually catch sight of dry land and meet the natives of San Salvador as they drum, dance and trade with the visitors.
Includes five fantastic songs, recorder and drum music, four pages of cross-curricular ideas and extension work, and a class assembly script. There's even the opportunity to choreograph a native dance to perform alongside the drum music.

IN STOCK!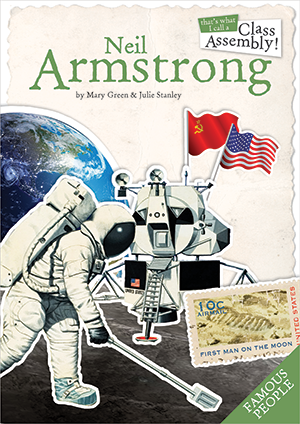 Neil Armstrong
By Mary Green & Julie Stanley
Ages 6-11
 
During the 1960s, the space race was at full throttle! Meet Neil Armstrong and his team of famous astronauts to find out what really happened in the race to land on the moon. Present a TV chat show to interview the astronauts, re-enact scenes from their early lives, conduct a fast-paced TV quiz show about the space race and perform some intergalactic music to enhance the exciting final-countdown moments before lift-off!
Includes four fantastic songs, four pages of cross-curricular ideas and extension work and a class assembly script. Go on and get groovy with suggested dance choreography for the song I'm Gonna Be An Astronaut and play instruments along to a spacey soundscape with the Space Music backing track.

IN STOCK!  
STOP PRESS – Four fantastic new resources for January!

We are very excited to announce the imminent release of four new resources this January. Following on from our popular Class Assembly – William Shakespeare title, we are adding two further must-have Famous People books to this series; Christopher Columbus and Neil Armstrong. These new additions are perfect for any teacher looking to compare and contrast significant individuals through the new history curriculum, re-enforcing key facts with songs and a mini-play. Next on our list of brilliant new releases is Pirates V. Mermaids – a brand-new musical by Rebecca Kincaid and Gaynor Boddy. Perfect for a whole school production (5-11) but for smaller products ideal for years 3 - 4, this fun-packed adventure gives us gutsy pirates and sassy mermaids in its witty script, with 7 excellent songs. Our fourth sparkling new title for spring is an invaluable collection of twenty popular hymns that your school can use all year round. These classic favourites have been given the Out of the Ark spark that we know you love, and the collection is simply entitled Out of the Ark Essentials: Assembly Hymns.