New Resources for the Autumn Term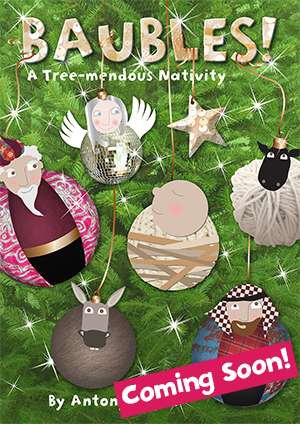 Baubles! – A tree-mendous nativity
By Antony Copus
Ages 4-8
Duration: 40 mins approx
At a school, somewhere not so far from you, excitement levels are reaching fever pitch with thoughts of the plentiful presents and parties that the Christmas season will bring. It's clear to Mr Potts, the caretaker, that something may have been overlooked. With the assistance of some helpful mice, he sets to work to create some beautiful baubles for the bare, forgotten Christmas tree and helps the children to rediscover the true meaning of Christmas. With quirky characters such as directionally challenged wise men, a moody donkey and a sheep that sleeps through an angelic visitation, this is a tinsel-tastic nativity like never before.
Coming Soon!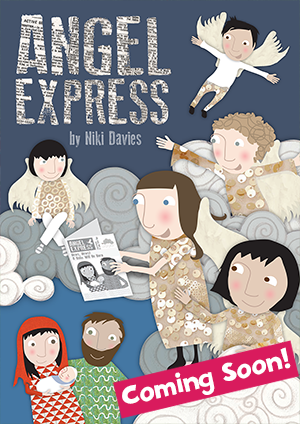 Angel Express – A simply heavenly nativity
By Niki Davies
Ages 3-6
Duration: 25 mins approx
 
News, news, read all about it! There is great excitement in heaven when the Angel Express newspaper announces that Jesus, the Son of God, is about to be born. The angels decide to learn a song for the big event to welcome the very special baby into the world, but there's not much time and there's a lot of practising to do! Between rehearsals the newspaper gives the angel choir updates of Mary and Joseph, the kings, the shepherds and the great big star, and everyone knows that Jesus will be born very soon, but will the angel choir be ready in time?

Coming Soon!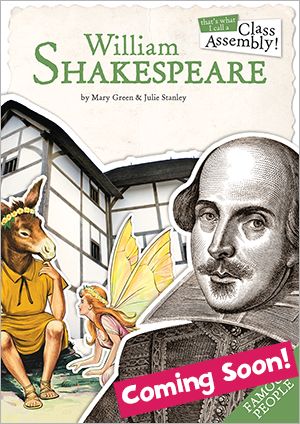 That's What I Call A Class Assembly! William Shakespeare
By Mary Green & Julie Stanley
Ages 7-11
 
To perform or not perform? That is the question! Join a company of Shakespearean players both behind the scenes and centre stage at the Globe Theatre, London. Share the audience's experiences of standing amongst the hazelnut shells and avoiding the pickpockets whilst eating and being entertained. All your favourite Shakespeare lines are included in this class assembly and you'll never forget how many sonnets Shakespeare wrote once you've sung these songs (154 to be precise).

Coming Soon!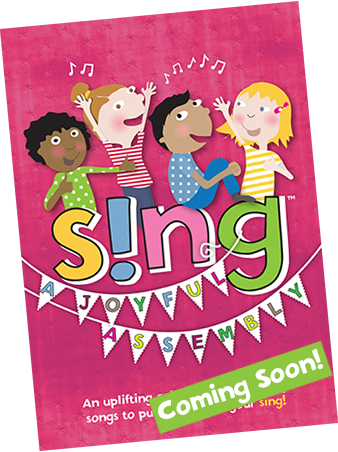 S!ng™ A Joyful Assembly
By Leading Children's Writers
Ages 5-11
 
Coming Soon!