News From 2018
December 2018
2 NEW Products For The Spring Term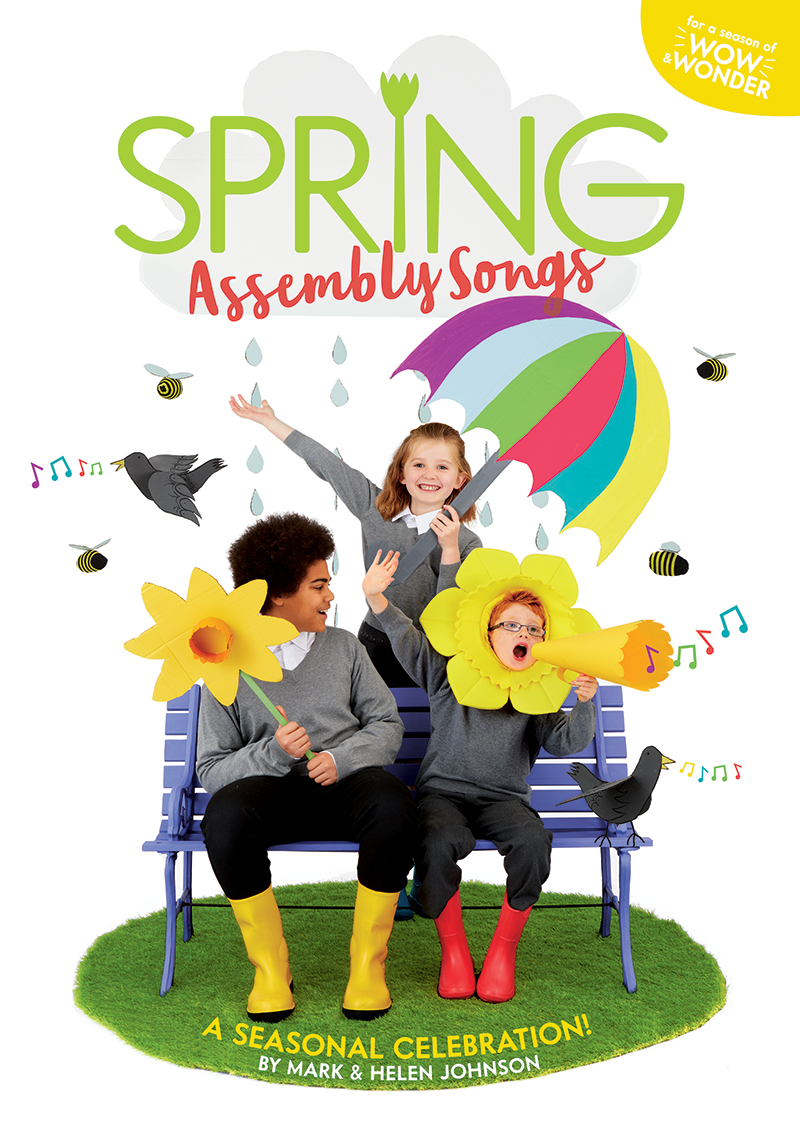 Spring Assembly Songs
Mark and Helen Johnson
Ages 5-11

Highly anticipated, and building on the success of the much-loved Songs For EVERY series, welcome to a brand-new collection of catchy and lively assembly songs that are sure to put a spring in your step as you sing through the season.
Spring Assembly Songs
marks a first for Out of the Ark Music: we've included 15 fabulous assembly plans that you can pick up easily and run with. We've also included our invaluable music activity pages – one for each song. These help to build upon and release all the musical potential and possibilities contained within each song. Additionally, our creative arts ideas pages will excite and inspire those creative juices!
Spring Assembly Songs is colourful, fresh and upbeat and has the energy of the earth flowing through its veins.
- John Dabell, Teach Primary Magazine.
Now in stock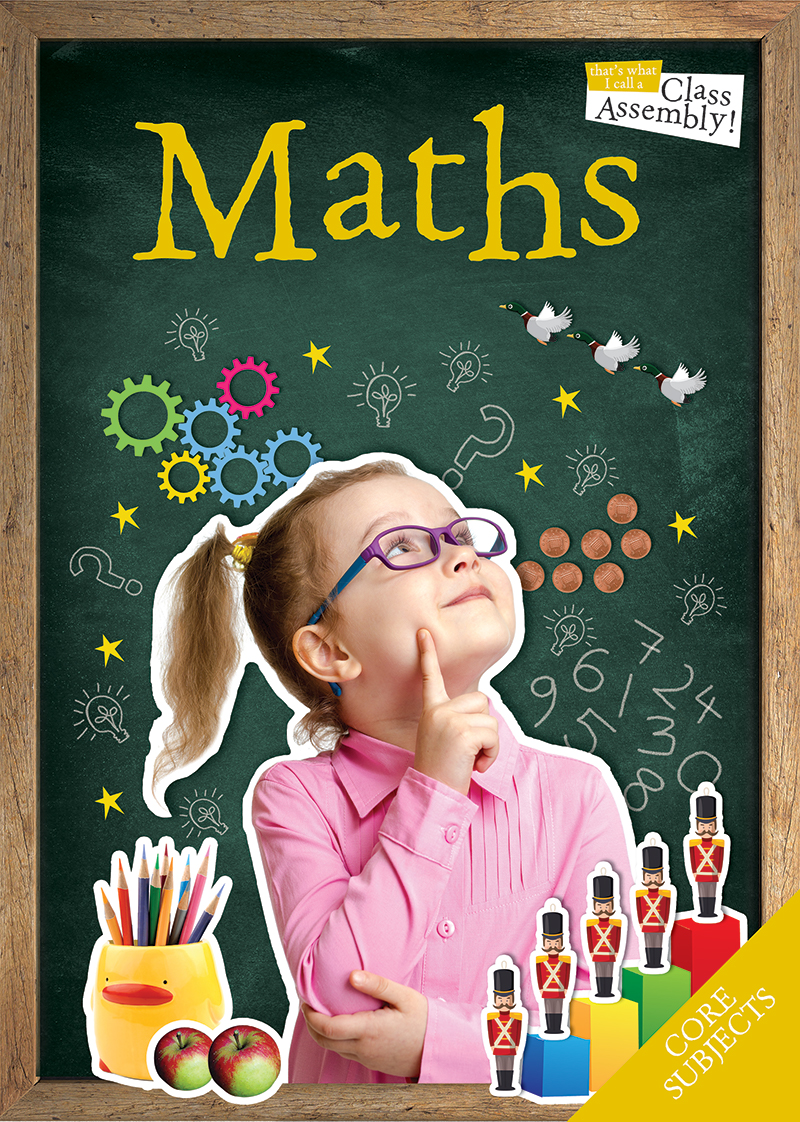 That's What I Call A Class Assembly: Maths
Mary Green and Julie Stanley
Ages 5-7

Introducing the newest member to our fabulous That's What I Call A Class Assembly! series.
That's What I Call A Class Assembly: Maths
is the perfect resource to support learning. Packed with a fun script and 4 easy-to-learn songs reinforcing core maths topics. Including counting in twos, fives, tens & hundreds, estimation and measurement, number bonds to 10, addition, subtraction, multiplication and division. This imaginative script and collection of songs also contains a selection of wonderful added extras to make your class assembly one that really counts!
Now in stock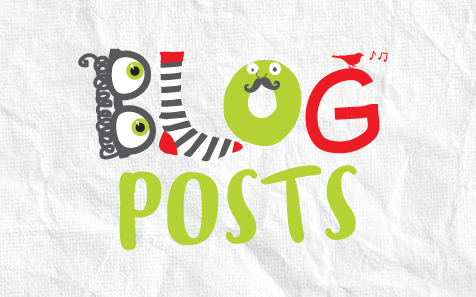 PLUS - NEW BLOG POSTS FOR 2019
Be sure to keep an eye out for our upcoming blogs in the new year. We will be learning all about: New Year celebrations and traditions around the world; how to kick start music in your school; different ways to teach classes about the Chinese New Year; what inspired Ann Beresford to reinvent the The Tale Of 3 Trees; and find out about our favourite love songs in our Valentine's Day special.

Read our current blog posts and subscribe by clicking here. Simply enter your e-mail address in the subscription box and click subscribe.
November 2018
Music Teacher Awards for Excellence 2019
We are really excited to have been selected as finalists for the Music Teacher Awards for Excellence 2019 in two categories this year.
The Outstanding Music Education Product Award for our Partnership project with Sheffield Music Hub - The Sheffield Primary School Singing Support Pack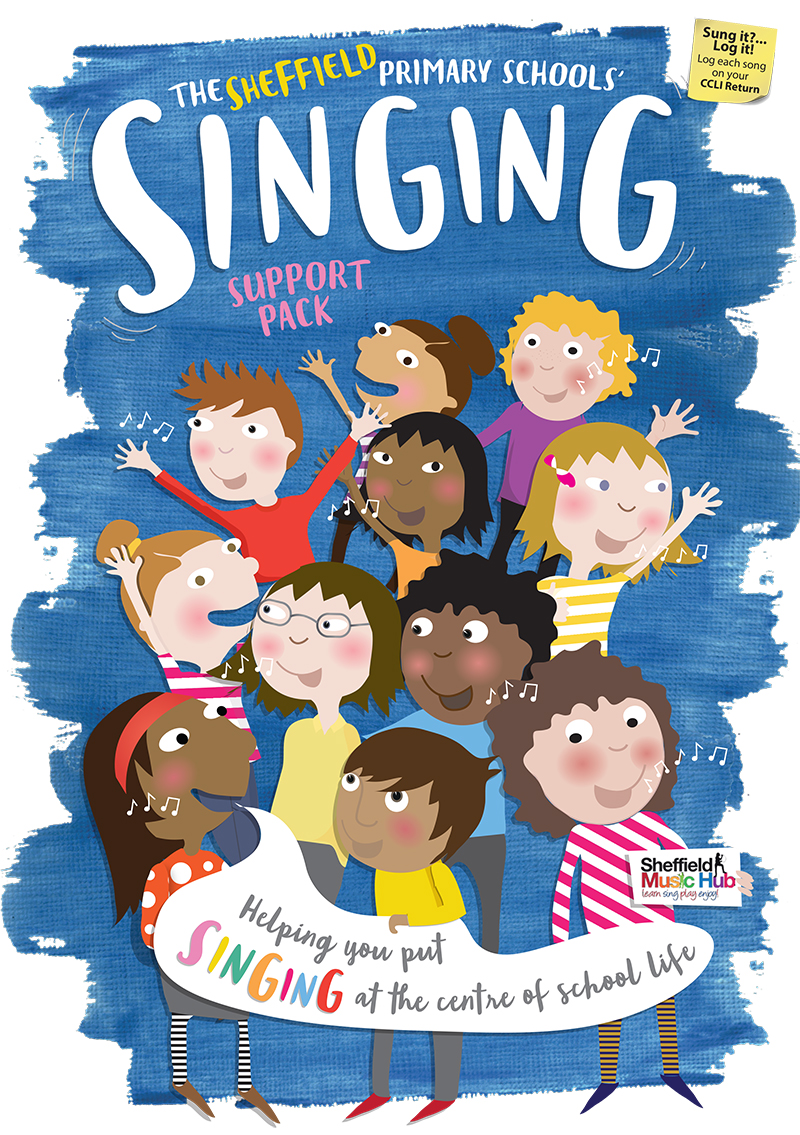 The Sheffield Primary School Singing Support Pack – created in partnership with Sheffield Music Hub and Out of the Ark Music, emerged from a joint belief that every child deserves an opportunity not just to sing together, but to strive for quality of performance whilst they do it. Driven by a desire to engage with every primary and special school in Sheffield, its aim was to create a shared songbook with something for everyone: assembly singing, younger and older voices, improvisation, musical learning, ukuleles and more.
In order to ensure that every school could get the most out of it, the book was also packed with tips on how to use the songs, warm-up techniques and music and cross-curricular activities. All schools were also given online access to the songs and resources through Out of the Ark's Words on Screen™ player, making teaching, using and performing songs easy even for non-specialists.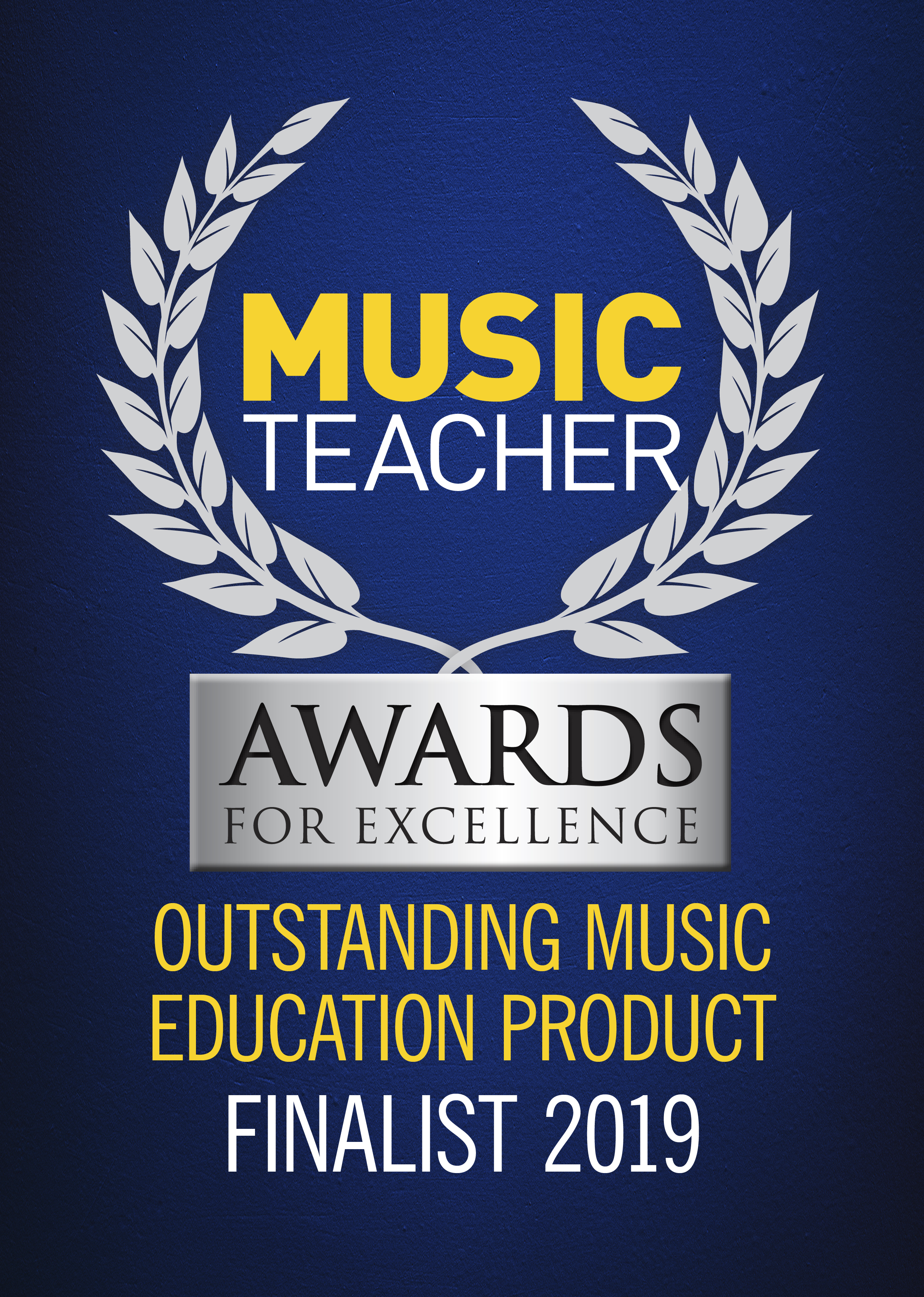 The book was launched at a prestigious event at Sheffield's Crucible Theatre and was followed up by a series of CPD sessions on using the resource as a springboard to develop creative approaches to a whole range of cross-curricular activity. The Hub put in place a range of singing and learning opportunities around the support pack, each including at least one of the featured songs. What followed was a year-long singing extravaganza with activities ranging from singing festivals to a 'Big Sing' in partnership with Music In The Round, and even an orchestration of one of the songs for joint performance between children, staff and parents and the Hallé orchestra!
Year 2 of the Sheffield project is now online (aiming to develop specific areas of singing) whilst the enormous success of the original Singing Support Pack has seen it rolled out to other Music Hubs including Barnsley, Nottinghamshire and Leeds.
Year 3 is already being planned with a second songbook of another 6 songs to be delivered in September 2019.
We talked to Peter Taylor and Colette Dutot from Sheffield Music Hub about the project. Click
here
to read the full article and find out more about the details of the project.
The Outstanding Musical Theatre/Drama Education Resource Award for our range of over 60 nativities and musicals.
Out of the Ark Music has a passion for musical productions and we believe this nomination is recognition of that! Whether you wish to stage a mega-musical with a cast of hundreds or a smaller production with a group of twenty, we believe that you will find our every growing selection of musicals and nativities to be just what you are looking for. With catchy, memorable songs that schools love to sing, our productions come with witty and amusing scripts that will make any performance even more enjoyable. They also come with a variety of helpful additional resources to make putting on a show easy and stress free - in a nutshell we've made it easy for you!
September 2018
Teach Early Years Award For The Niki Davies Book Of Splendid Science Songs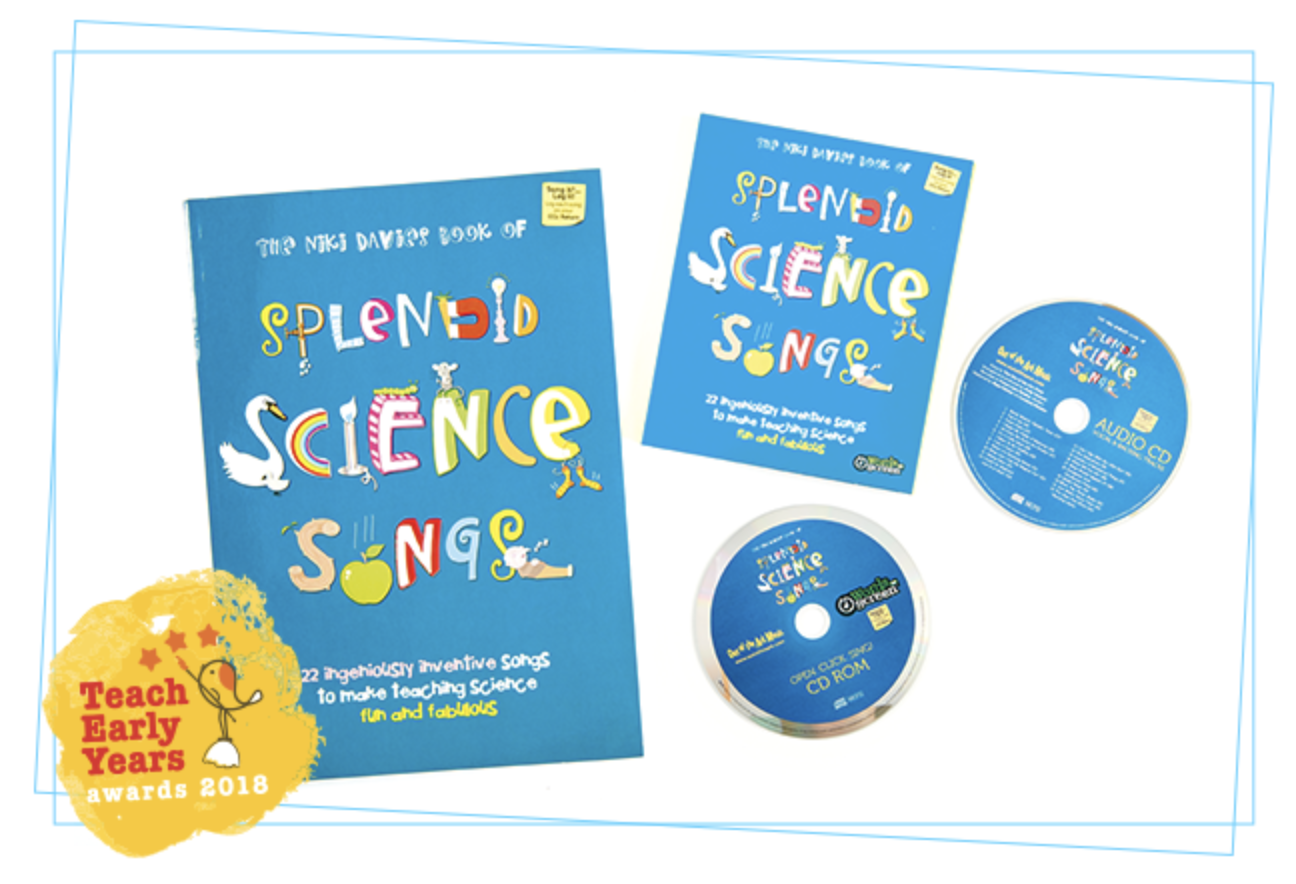 We are delighted to have won a 3 star Teach Early Years Award for The Niki Davies Book Of Spendid Science Songs.

From the Early Years Excellence judges: "Beautifully presented and easy to use. An excellent way to introduce and reinforce science topics.
September 2018
The Halle Come And Play Concerts – June & July 2018
The Hallé once again ran a series of Come and Play concerts called
Strictly Hallé
which this year had a dance theme.
With over 18,000 children taking part in the 13 concerts which took place at The Bridgwater Hall in Manchester, Stoke on Trent, Derby and Nottingham, the children were thrilled to play, sing and dance! We were delighted to once again provide the song
Ai Caramba Samba
by Mary Green and Julie Stanley (orchestration by Steve Pickett ) for the project.
"This year's concerts really caught the imagination and could be our best yet – and this was our 11th year! It's great working with Out of the Ark Music because every song we've ever done from your catalogue has been an absolute hit!"
Steve Pickett - Hallé Education Director
September 2018
Six NEW Products for the Autumn Term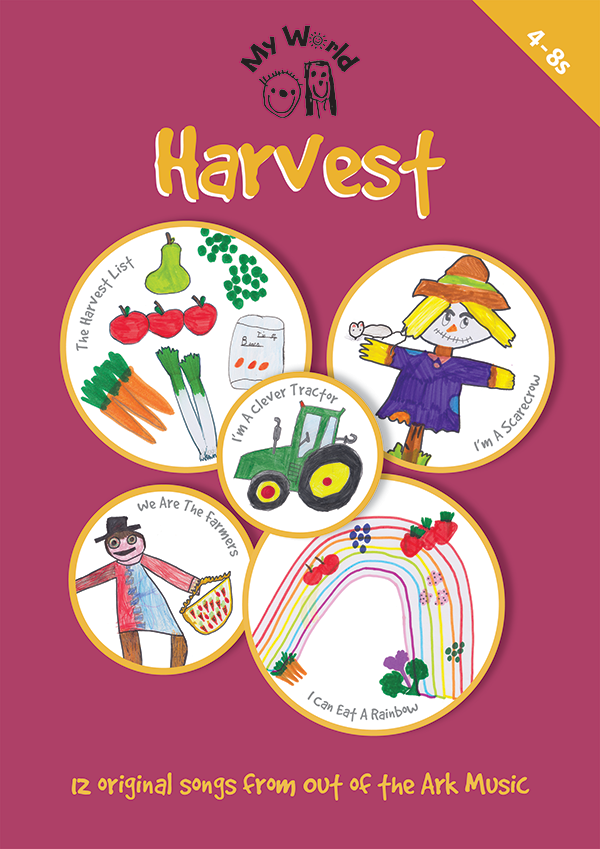 Harvest
Leading children's writers
Ages 4-8





A huge helping of 12 happy harvest songs, perfectly picked and ready for singing! Sing all the way through autumn as you become a scarecrow, sing about potatoes, learn about healthy eating and much more! So gather the children together and enjoy this bumper yield of fantastically fun and catchy songs!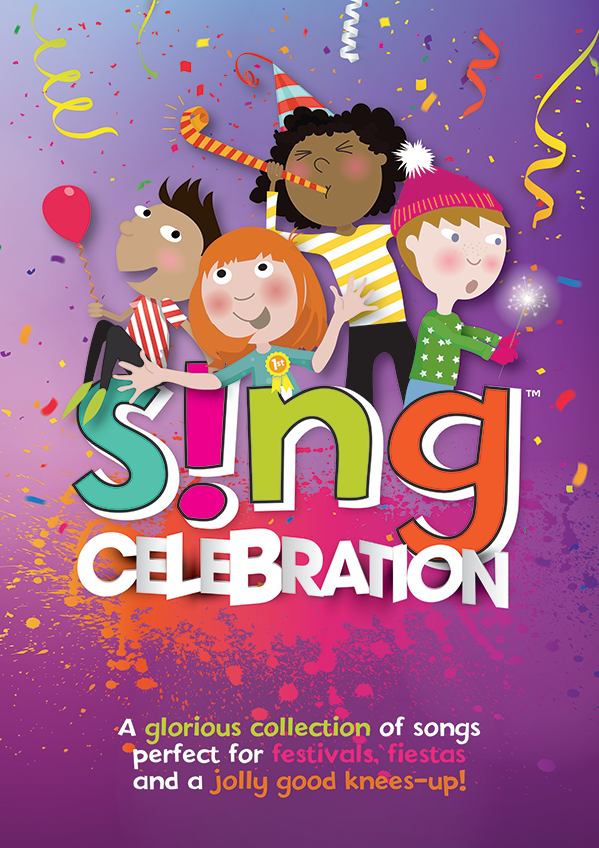 Sing™ Celebration
Leading children's writers
Ages 5-11





Get your celebration off to an explosive start with this brand new songbook from the Sing™ Series. Mark special days throughout the year, celebrate a great achievement, or simply celebrate life with this fun-packed collection of 19 songs, bursting with energy and guaranteed to put a grin on your face and a cheer in your heart. Song titles include It's A New Term, Celebrate Life Today! and Give Yourselves A Clap. Contains three warm-ups to prepare any choir for a show-stopping performance.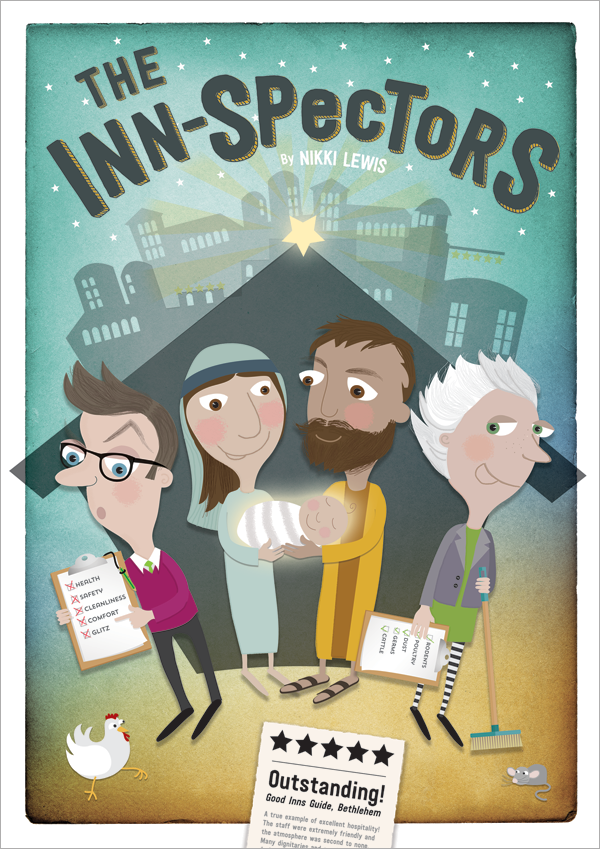 The Inn-spectors
Nikki Lewis
Ages 4-8





A funny new nativity for 4-8 year olds! The inn-spectors are in Bethlehem and they're not pleased! Sent out to make sure all accommodation is tip-top during the census, the inn-spectors are horrified to discover that at one of the inns some visitors have been put in a stable, and worse still, a baby has been born amongst the hay and the animals! This will not do at all! However, as Mary, Joseph and the donkey tell their story, the inn-spectors realise that this is no ordinary baby and their worries quickly fade as they declare the stable fit for a King! A nativity that ticks all the boxes!

In stock mid-September.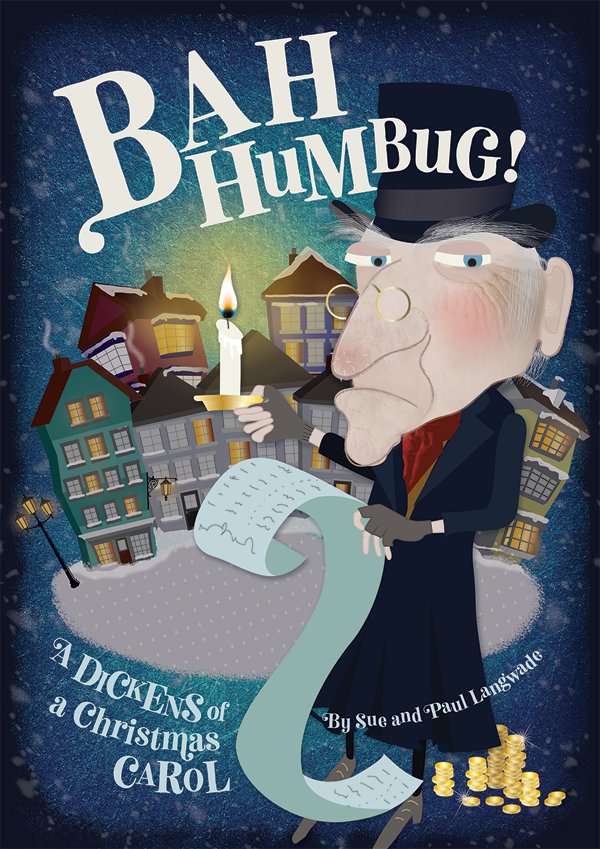 Bah Humbug!
Sue and Paul Langwade
Ages 7-11





A fabulously adapted version of Charles Dickens' A Christmas Carol.
It's Christmas Eve! And what a night it proves to be for the miserable, miserly Ebenezer Scrooge, who finds himself visited by some rather unexpected characters! Through encounters with his former partner, Jacob Marley (deceased), and three very different spirits, Scrooge is given the chance to revisit his past, weigh his present and glimpse his future. Will he take this once-in-a lifetime opportunity to change, or will he choose to remain in the bleak and lonely world he has created for himself, bound by chains of selfishness and greed?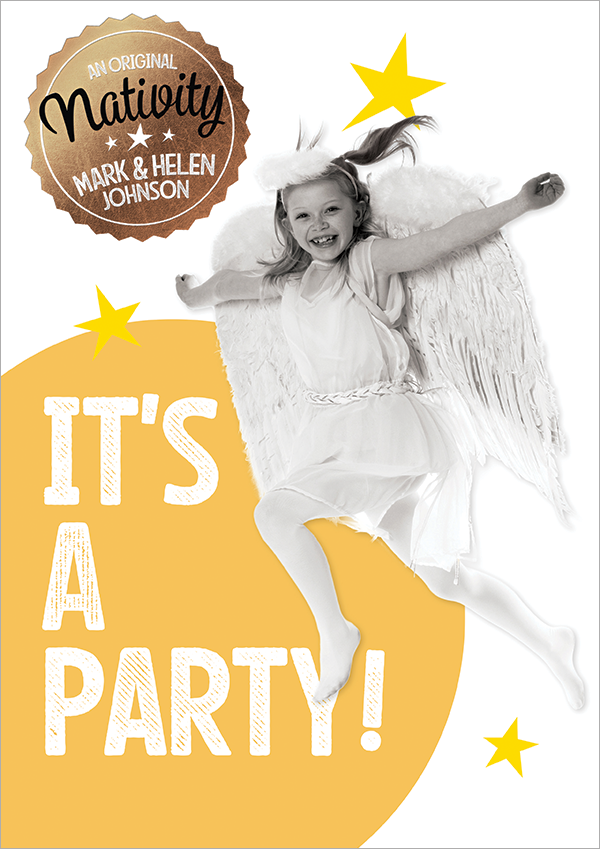 It's A Party! – NEW EDITION
Mark and Helen Johnson
Ages 5-9





More than two thousand years after the Christmas story first began, the celebrations still continue. Whilst Mary and Joseph make their way to Bethlehem, follow the progress of the angels as they deliver invitiations. Those lucky enough to be included on their guest list will get to attend an most unconventional party. With an easy-to-perform, simple script, this is one of our most popular productions! It's A Party! is now fully updated and re-recorded for a new generation to enjoy. Another classic from Out of the Ark Music!

In stock mid-September.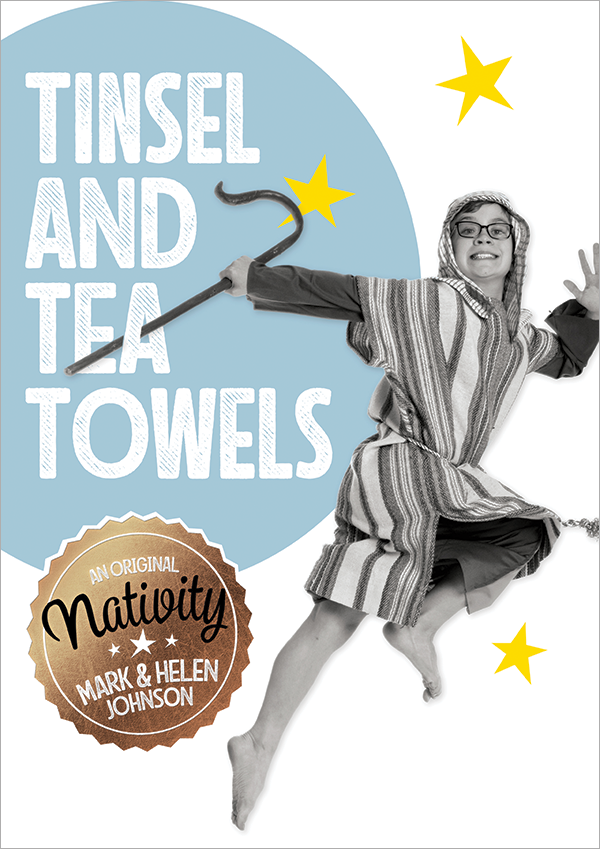 Tinsel And Tea Towels – NEW EDITION
Mark and Helen Johnson
Ages 5-9





No Christmas celebration is complete without a healthy dose of Tinsel And Tea Towels! One of our classic nativities, Tinsel And Tea Towels is a true-to-life and genuinely funny musical. As everyone in school is preparing for the Christmas nativity play, the pressure is on! The traditional nativity is unpacked as each class prepares to present different elements of the original story and we are treated to a behind-the-scenes look at what really happens when children in schools up and down the country 'do' the nativity. The traditional story with a contemporary approach and a whole lot of humour.

In stock mid-September.
 
April 2018
Knowsley Music & Performing Arts Singing Challenge 2018 – WINNERS!
We're thrilled to share the success of the recent
Knowsley Singing Challenge 2018
with you. Knowsley Music & Performing Arts Service have been working in partnership with Out of the Ark music to give their schools' access to resources and the opportunity to win either £100 (1st Place) or £60 (2nd Place) worth of Out of the Ark Music resources of their choice. The participating schools have a choice of three (or more) songs to perform and record a video to submit to our publishing team for judging and feedback. We had some brilliant entries from all the Knowsley schools involved, but we were so impressed with this winning entry from
Halewood Church of England Primary School
who are performing
One Little Voice
 from
Sing™ Together
.
Here are the comments they received from the judges:
"We think your entry is fantastic – it even made some of us tearful in the office! It's amazing to see the confidence of all the children in your school, especially those chosen for the solo and group singing. The way your video follows the build-up of voices is brilliant and captures the spirit and message of the song perfectly. It's great to see so many smiling faces and this really helps to keep the pitch. Singing obviously brings lots of joy and happiness to your school community, huge congratulations!"
We'd also like to wish our congratulations to
Holy Family Primary School
for winning 2nd prize in the Knowsley Singing Challenge with their performance of
Every Brand New Day
from
Here Comes Summer!
April 2018
Workshops for Outstanding CPD Training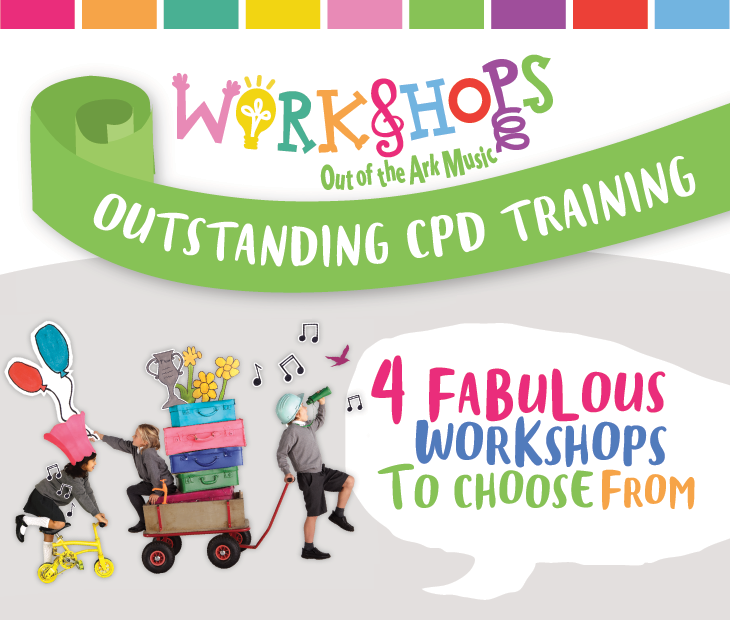 We are now offering CPD training in the form of specially designed workshops for teachers. They can be delivered direct to schools or via Music Hubs' conferences, events and network meetings.
Each workshop has been carefully designed to spark creativity and imagination, and to build the skills necessary to allow any teacher to confidently use songs to support the music and general curriculums. Our workshop leaders are all education professionals and singing/music specialists, with a wealth of experience in developing and delivering singing in schools, classrooms, music services, and PGCE and SCITT training. Find out more by visiting our
Workshops page
.
April 2018
Sunflower Competition 2018
Click here
for more details.  
March 2018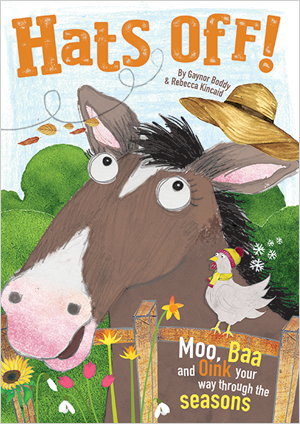 Hats Off!
Gaynor Boddy & Rebecca Kincaid
Ages 3-7

Moo, baa and oink your way through the seasons with this adorable musical!
Apple the pony is very confused. She has found a lovely hat, but cannot seem to find the right season to wear it in. Everyone is relying on Einstein the cow to work it out, but will Goat eat it first? Join the chilly chickens, Buster the howling puppy, the crazy party pigs and all the other animals as they take us through their favourite seasons in this exciting musical.

With a humorous script full of small speaking parts and larger-than-life characters, and seven catchy, fun songs, this is the perfect infant production for any time of the year.

In stock now!
February 2018
We're at the Music & Drama Education Expo in London

 
22 & 23 February
Olympia Central
Hammersmith Road, Kensington, London W14 8UX.
Come and say hello! Don't forget to take advantage of our exclusive show offers and check out our award-winning products!   
February 2018
December 2017
A Sneak Peek At What's New In 2018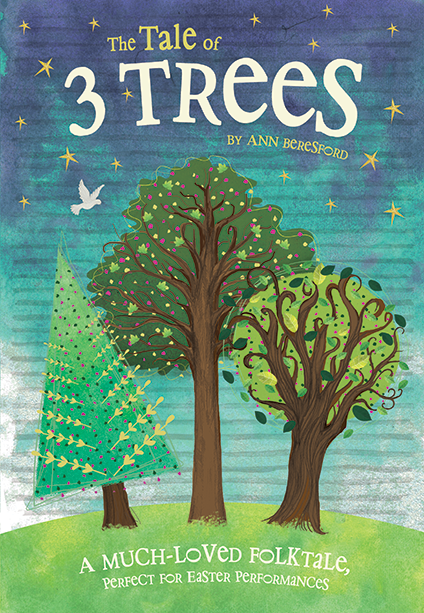 The Tale Of 3 Trees
Sue Beresford
Ages 7-11
 
Three little trees growing up on the mountain top have big dreams of what they want to become, but one by one those hopes are dashed as they are chopped down and turned into seemingly insignificant things. However, God has an amazing plan for each tree – a plan that goes beyond any of their wildest dreams as they find themselves at the heart of the story of Jesus.

Full of hope and encouragement, this beautiful traditional folktale is retold with a simple script and four stunning songs that are full of the expectation, disappointment and ultimate joy of the story. With the climax focusing on the death and resurrection of Jesus, this mini-musical is perfect for Easter, but also suitable for year-round performances.

In stock now!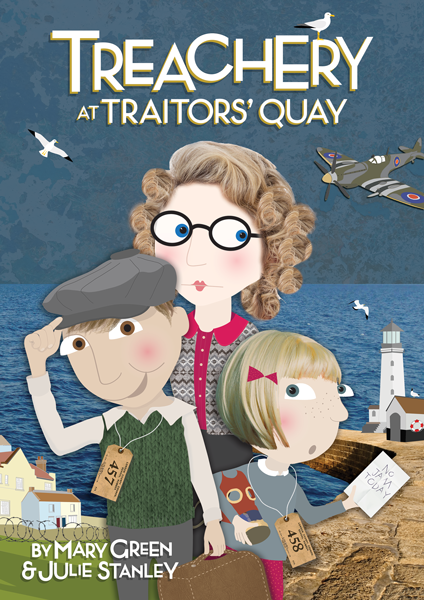 Treachery At Traitors' Quay
Mary Green & Julie Stanley
Ages 7-11

It is World War II and London isn't safe. The five Dawson children are evacuated to the countryside to the large home of Eggin-Drake, Minister of Information. As they are thrown in amongst all sorts of characters from the dishevelled Home Guard and air-raid wardens to the surly gamekeeper and the retired sea captain, it soon becomes apparent to the children that there is a spy in their midst. Determined to investigate, they head down to the Quay and snoop around the smugglers' caves, but who is the spy? Can their plan be foiled before it is too late? And what is the secret about the JAM?

Join Duggie, Billy and Rosie as they head the investigation in this lively, dramatic mystery with an exciting script and seven fantastic songs.

In stock now!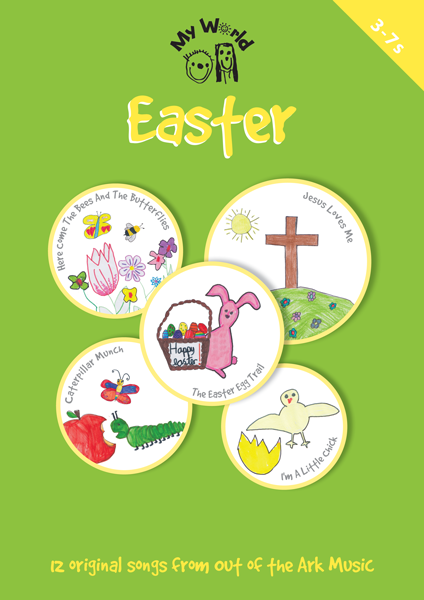 Easter
Leading children's writers
Ages 3-7

This cracking collection of 12 Easter and spring-themed songs will launch you into the season with a delightful variety of topics from Palm Sunday and the Easter story to Mother's Day and pancakes. So, put on your Easter Bonnet, follow The Easter Egg Trail and sing your way through this fantastic array of Easter delights.

In stock now!