Mother's Day Alternatives – Welcome!
You have arrived at this page because you have purchased a product containing one of the following Mother's Day songs:
Don't Forget!
 (from
Songs For Every Easter
) or
My Mum
 (from
Songs For Every Occasion
&
A Spring Thing
).
It has come to our attention that the lyrics for both of these songs have been the cause of some concern for a number of parents. Having looked at the lyrics, which were written in 1995 and 2001 respectively, we agree that they are open to misunderstanding, and are a possible cause of offence. This of course was the very opposite of our intentions in writing the songs to celebrate and honour Mums everywhere and to recognise the invaluable role they play.
We have to recognise that times have moved on and a more suitable song was needing to be written. We fully accept that for some schools it would be inappropriate to sing the songs 
Don't Forget!
or
My Mum
 that are included within these collections. Therefore we would like to offer you, as an alternative, one of two brand-new Mother's Day songs written in 2018.
You have the choice to download
 either
You're The Best Mum For Me
or
Wonderful Mum
 using your online Words on Screen™ player. The player highlights lyrics as the song plays, making teaching and learning songs simple. It also allows you to download and print lyrics and scores as well as extract MP3s. Instructions about how to download your song are shown below.
Find out more about Words on Screen™
.
You can listen to a sample of each song below by clicking on either video.
We hope you enjoy your chosen Mother's Day song.

Co-Owners and Writers
Out of the Ark Music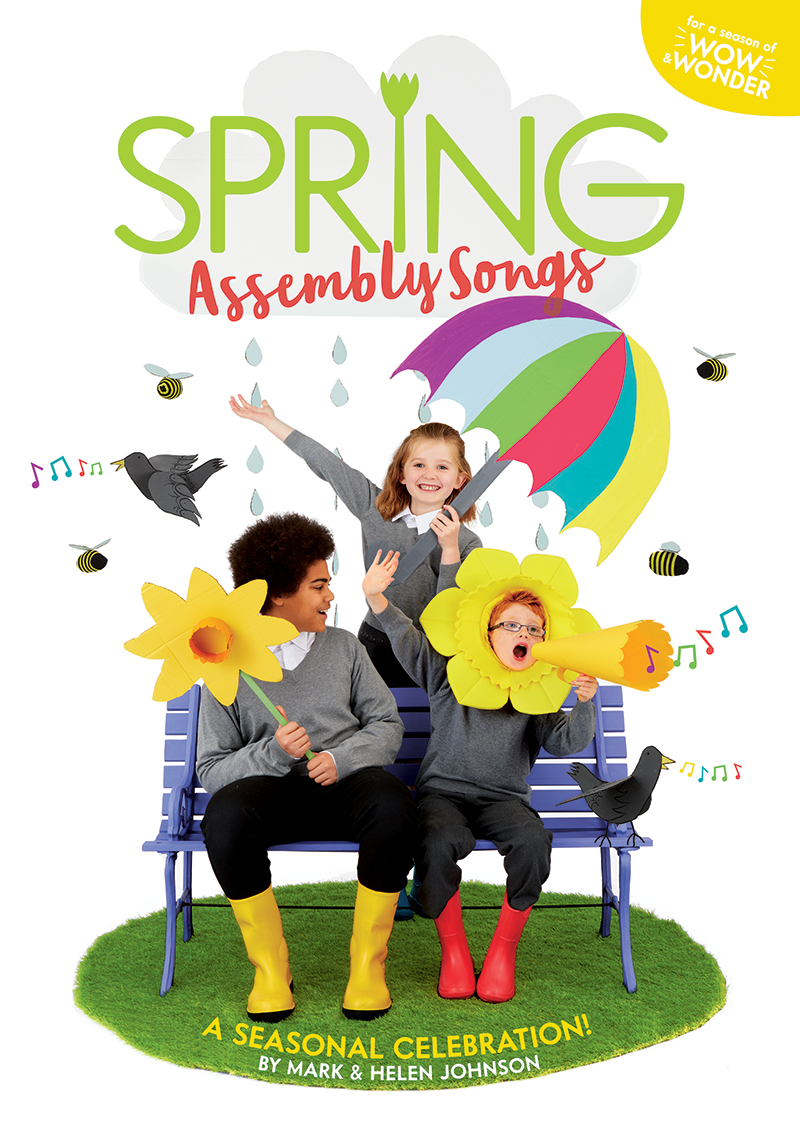 You're The Best Mum For Me!
Mark & Helen Johnson
Ages 5-11
This is the perfect song to celebrate Mother's Day! Catchy and fun, there's no better time to tell Mum she's THE BEST! This song is available from our brand-new songbook
Spring Assembly Songs
by Mark & Helen Johnson - a seasonal collection full of new life, bursting colours, freshness and vitality, with heaps of potential for happy springtime singing.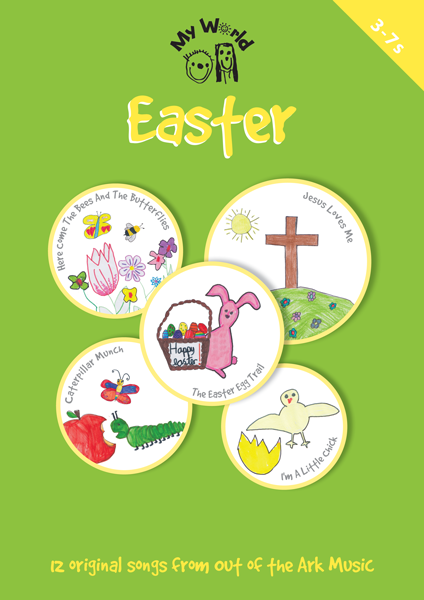 Wonderful Mum
Mark & Helen Johnson
Ages 3-7
This is a lovely song for younger voices to sing in a Mother's Day assembly. Guaranteed to put a smile on all faces, there's no better way to say 'I love you mum!' Available in the songbook
My World: Easter
- a fabulous collection of 12 brand-new songs teeming with new life and joyful melodies. 
How Do I Download My Song?
Simply choose the song you prefer and click 'add to basket'. In the pop-up window, select either 'view basket & checkout' or 'close' to continue shopping. Once in your basket, enter the code
MUMSONG
in the discount code box on the left-hand side. Click 'apply coupon' and continue to 'proceed to checkout' to complete the process.
You will need to create an online account, if you don't already have one, to access your song download.
T&C's Apply.

Listen To And Use Your Song
When you have logged into your account:
The top left box in your account area called My Words on Screen™ Online shows you how many songs and eSongbooks you have in your account, including the song you have just downloaded.
Either stream your song directly from your account (by clicking on STREAM ONLINE) or install the Singchronize™ Player on to your computer, if you have limited access to an internet connection (by clicking on DOWNLOAD PLAYER).

FAQs
What should I do if my school server won't allow me to download my song?
A few schools find that their server blocks them from downloading the Singchronize™ Player and accessing the songs. If this happens click on 'Trouble Logging In?' on your player and follow a few simple steps to allow you to access your songs.
Can I play my song without internet access?
Once you have logged onto your account (using your email and password) and downloaded your Singchronize™ Player to access your songs, you can transport your laptop anywhere you choose. The songs will still play without internet access providing that you don't log out of your account. If you log out, you will require internet access to log back in.
If you are having any technical problems, please call our Singchronize™ support team on 020 8481 7202.
Most schools have a CWCL licence from the Christian Copyright Licensing Limited - www.ccli.com/schools. This licence grants permission to display song lyrics and music from Out of the Ark Musics' Words on Screen™ S!ngchronize Player and CD ROMs, on any projection screen as well as download and share lyrics and music. Whenever you use our songs, please make a note of your usage and then log your songs on your CCLI copy report, so that song writers and copyright holders are paid for their work.