is the next stage of evolution for Out of the Ark's Words on Screen™ CD ROMs – in a convenient downloadable format with a host of helpful new features that take full advantage of the digital revolution and all of its mobile capabilities. If you see your player as a really neat place to store your entire collection of Song Calendar song downloads, then that is a good place to start. If you add in the ability to create playlists, sort your songs by theme, age group or author, then you start to see how useful this resource really is.
The whiteboard capabilities of

are all enhanced, so whether you want to highlight an individual song line, repeat or skip between vocal and backing tracks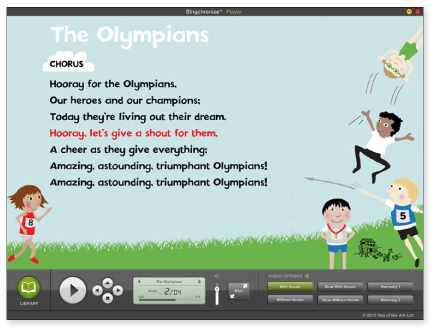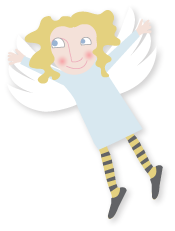 in an instant, or listen more carefully to a harmony line, the

player is the perfect tool. You can choose whether to work with plain text or a more creative text and everything is set up for you to print lyrics, sheet music or teachers' tips quickly and easily.
There are two main screens in the

player: a library view that shows your Out of the Ark song collection and the player view which is the full screen whiteboard view with the control panel. In the library you can create your playlists, preview songs and switch to the player for full performances and fun rehearsals.
The great thing about the

player is that because it is FREE to install, you can have a player on all of your devices and access your song collection on any device from any location.* For teachers needing to access songs on the run, all of your purchased songs can be streamed to your computer or tablet directly from your account.
*See terms & conditions.