Our challenge to you is to sing for the sake of singing!
We're not asking you to be the best, or sing the most. We're not asking you to sing the highest, lowest or loudest. We just want you to have fun and sing! So we've set a number of singing challenges to help bring singing to the forefront in your school. Go on, take the challenge!
What's in a Singing Challenge?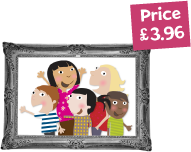 Your school's picture in the Singing Challenge Gallery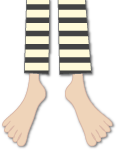 Keep Your Feet Off
The Ground
This short, snappy song is the ideal first challenge. It's a simple task – you just need to sing the song from start to finish, with your feet off the ground! Show us all the inventive ways you've managed to do this and have a blast along the way.

Song title: Legs!
take the challenge!
Join In The Song
This challenge is all about spreading the joy of singing, sharing the experience from one pupil, to their class, through the school, to the community and beyond. How many people can you involve? Listen to a song and you'll enjoy it while it lasts – join in the song and you can sing it
for all time.

Song title: I Have A Song
To Sing
take the challenge!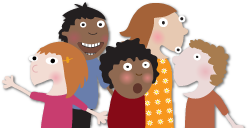 The Art Of Singing
Music is much more than merely notes and lyrics. It has the power to concentrate our minds, change our emotions and spark our imaginations. In this challenge we want to see the visual artwork inspired and created from a song. What sort of weird and wonderful creations
will you produce?

Song title: Wouldn't It Be Funny?
take the challenge!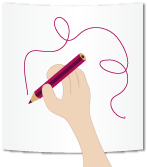 TBC
Sing To Get The Job Done
How many chores do we have to face during the school day? Prove how much more enjoyable all these jobs can be if you do them whilst singing along. Why not sing whilst you're sweeping up leaves, tidying the classroom, picking up litter in the playground – you could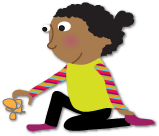 even sing to the dinner ladies, entertain the office staff or croon to the caretaker. 

Song title: TBC