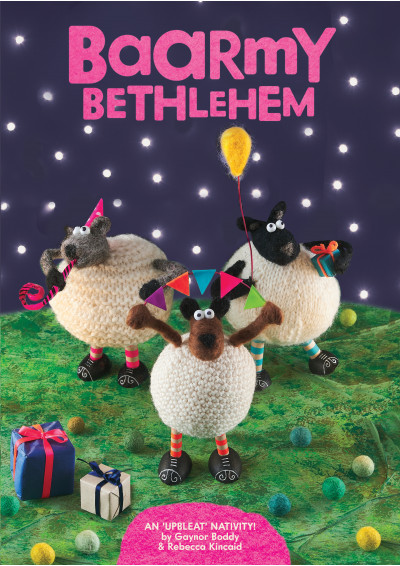 Look Inside
Try it for FREE with Sparkyard
For more detailed information, click here.
---
Cheeky, Rascal and Scamp the sheep are real party animals! So, when they see Bethlehem filling up, they assume it's for a big celebration and they do not want to miss out! They escape from the flock and make their way into town, but although they find lots of things they love like noise and crowds of people, there is no party.
As they continue their search, they come across all the traditional nativity characters and eventually, in the peaceful, quiet stable they find one enormous reason to celebrate and party!
An Annual Performance Licence is required to perform this title. For more information, please click here.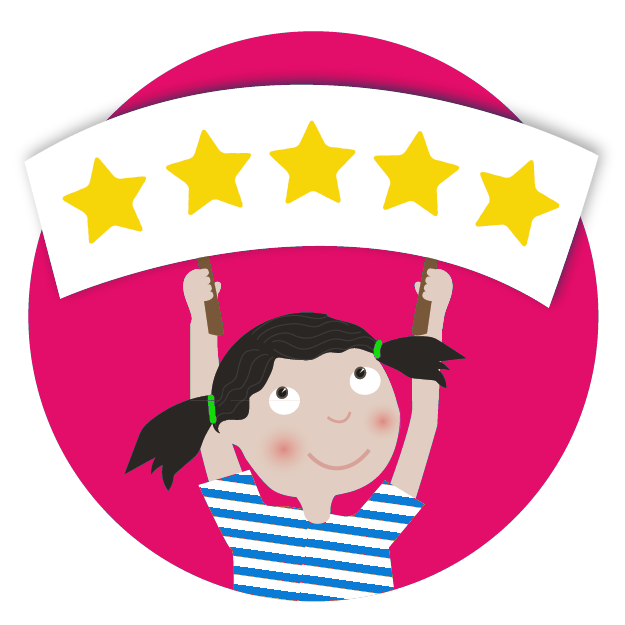 WHY YOU'LL LOVE IT
It's truly an upbleat celebration of a nativity!
About Baarmy Bethlehem
Baarmy Bethlehem is an exciting nativity musical specially written for 3-6 year olds. With 6 fun, catchy songs and a humorous script full of very short speaking parts, this is the perfect nativity for younger children.
The book provides the script, piano music and lyrics together with character list, notes on staging and curriculum links, whilst the accompanying CD features all the songs professionally arranged, sung by the Out of the Ark Children's Choir. Backing tracks are also included for a really polished performance.
Available with a Words on Screen™ eSongbook allowing you to display song lyrics on any whiteboard, computer screen, television or interactive touchscreen. The lyrics synchronize with the music as it plays making them easy to teach and easy to learn!
An Annual Performance Licence is required to perform this nativity.
Sample Script:
An editable script is available for this product when you purchase a Premium package that includes an eSongbook.
Cast List:
View character list, staging and percussion suggestions
There are speaking parts for 32, but these can be increased by splitting the narrator's lines between several older children and the citizens' and shepherds' lines between more children. Non-speaking parts can be increased by having more citizens, angels, sheep and shepherds.
If you have a small cast, speaking parts can easily be decreased to 20 by splitting the shepherds' lines between only two children; having Caesar, his servants and the citizens doubling up as kings, camels and the two shepherds; and the four innkeepers doubling up as the star, Angel Gabriel and two angels. Mary and Joseph are essential non-speaking parts.
Running Time:
25 minutes approx
(Total length of music: 11 minutes approx)
Licence Information
Annual Performance Licence Information - What You Need To Know
A current Annual Performance Licence is required to perform a musical or nativity to an audience (other than to pupils & staff), including an online audience, and irrespective of whether admission charges are made.
It is more cost effective to purchase an Annual Performance Licence as part of a complete product pack.
An Annual Performance Licence covers any number of performances of a particular musical or nativity within 12 months of the date of ordering. A separate Annual Performance Licence is required for each product title.
To renew your Annual Peformance Licence, log into your account if you have one and go to your My Licences section.
Find out more about what your Annual Performance Licence will legally cover you to do.

All of our eSongbooks come with a Single User Licence
This means you can install our Words on Screen™ software onto ONE computer only, or it can be streamed by a single user.
If you would like to install this software onto your network server and/or two or more computers, or allow multiple users to stream Words on Screen™ songs, this will be covered by your Annual Performance Licence which includes extended digital rights. For more information, click here.
The following items are available for this product:
Teacher's Book
Character list
Costumes and percussion ideas
Staging and prop suggestions
Curriculum links
Script and song lyrics
Music score for 7 songs (Piano music score, melody and chords)
Licence and copyright details
Audio CD
Vocal tracks sung by children
Professional backing tracks
Words on Screen™ eSongbook
An online Words on Screen™ product to stream or download
Extractable MP3s, printable lyrics, scores, scripts (including editable script*) & additional resources
Words on Screen™ versions of songs so that you can display song lyrics on any whiteboard, computer screen, television or interactive touchscreen. The lyrics synchronize with the music as it plays making them easy to teach and easy to learn
Flexibility to create an expandable library of Words on Screen™ song collections, nativities and musicals in your Out of the Ark online account
Enhanced operation features including 'double-click' to hear and teach a single line
Words on Screen™ user guide
Single-User licence (Please note a Performance Licence is still required to perform this musical)
Licence & copyright details
*For your convenience, we have provided an editable script in Word format for this nativity or musical. The purpose of the editable script is to allow you to adjust the allocation of speaking parts for smaller or larger cast sizes and/or to make minor changes to the text for staging purposes.
Rehearsal CDs
Vocal tracks sung by children
Professional backing tracks
Available in packs of 5, 10 or 20
Incredible Show
Just want to say that this show is incredible! Amazing songs. Our reception children loved performing them and the parents enjoyed them too. One of our best ever productions! Thanks so much!!!!!
---
A fun and lively new nativity show for younger children
EVER SINCE ST FRANCIS OF ASSISI introduced the nativity scene as we know it in 1223, it has remained a key feature of Christmas celebrations. As a result, nativity shows have become a much-loved tradition. For parents and children alike, they often mark the moment when the festive season really kicks off. Expectations are high, which, in turn, places great pressure on those charged with putting on these productions. For the early years teacher, this poses two main problems: first, finding a new spin on a very familiar tale and, second, having a script and score that young minds can cope with. Fortunately, the experienced school-show-writers at Out of the Ark have come up with a very enjoyable solution, titled "Baarmy Bethlehem". When it comes to setting the mood, there are probably two approaches for nativities: reverence or exuberance. Baarmy Bethlehem unapologetically opts for the latter. This lively and jolly jaunt through the Christmas story skips along as playfully as a lamb. And no wonder: its main characters are three irrepressible party animals a trio of sheep named Rascal, Cheeky and Scamp. As the story gambols through all the essential nativity elements – star, shepherds, wise men and so on – all that our ovine heroes really care about is having a noisy party. After the requisite moment of solemnity around the crib, the sheep get their wish. As those familiar with Out of the Ark would expect, the script is very well pitched for the target age-group. What's more, it is punctuated with a selection of charming songs, specially written for the show. "Bethlehem is Barmy Tonight!" gets the production off to a wonderfully lively start but I think the real show stealer will be "Baa Baa Boogie", especially when the cast gets wiggling. Creative content aside, it's the care that Out of the Ark put into practical considerations that always impresses me. As ever, there is a flexible range of speaking and non-speaking parts so that all children, regardless of ability, can enjoy their moment in the spotlight. They even have parts for budding percussionists to provide sound effects. Teachers will also welcome all the extra guidance, such as costume, staging and prop suggestions. And, of course, there's a CD of all the music to help with both learning and performing the songs. In fact, there's everything you need to make this year's nativity a resounding success.
---
Add Review