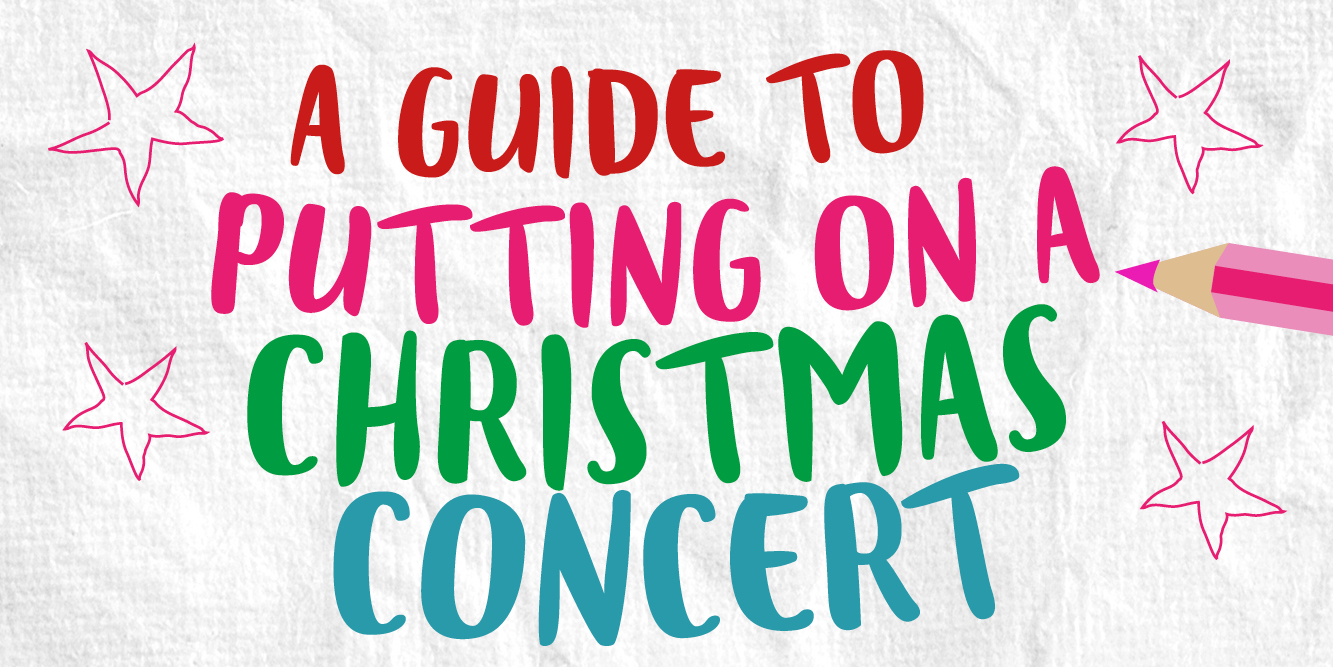 Out of the Ark Music Christmas school assembly songs and songbooks have been delighting schools for many years. They are a fabulous opportunity to create your own Christmas concert to suit your needs, or indeed choose just a few of your favourites for a great school assembly or Christmas classroom sing-along.
The scope for performance opportunities is wide, so we have created 3 playlist suggestions from our most popular Christmas songbooks packed with wonderful primary school songs and songs for younger years to give you an idea of how you may like to form your Christmas concert this year. The playlists are by no means exhaustive but give you a great place to start.
So, grab a Santa hat, stand up straight, take a deep breath and get ready to put on the greatest concert of the year!  
If you are putting on a nativity play or Christmas play instead of a Christmas concert this year, you could always use one or two of the songs above to have your audience join in with the performance just after your Christmas musical. Afterall, Christmas is all about togetherness, so why not end it that way?

View all Nativities and Christmas Musicals here. 
 

USED IT? LOG IT! Most schools have a CWCL licence from Christian Copyright Licensing Limited (CCLI) - more information can be found here. This licence grants permission to display song lyrics and music from Out of the Ark Music's Words on Screen™ Player and CD ROMs, on any projection screen as well as download and share lyrics and music. Whenever you use our songs, please make note of your usage and then log your songs on your CCLI copy report, so that song writers and copyright holders are paid for their work.
Out of the Ark Music has been providing schools across the country – and world – with wonderful primary school musicals and primary school songs for nearly 30 years. Our Christmas musicals and nativity plays make children sparkle and shine, year after year, as they proudly perform their school Christmas play. Our extensive collection of fun and joyous Easter songs, harvest songs, school assembly songs, leavers songs and even space songs, fill schools with laughter and give students and teachers alike, a reason to sing every day of the week. We're glad you're supporting us in our dreams of creating the best music for schools around the globe. Read more about us here.
Click here to post a comment.