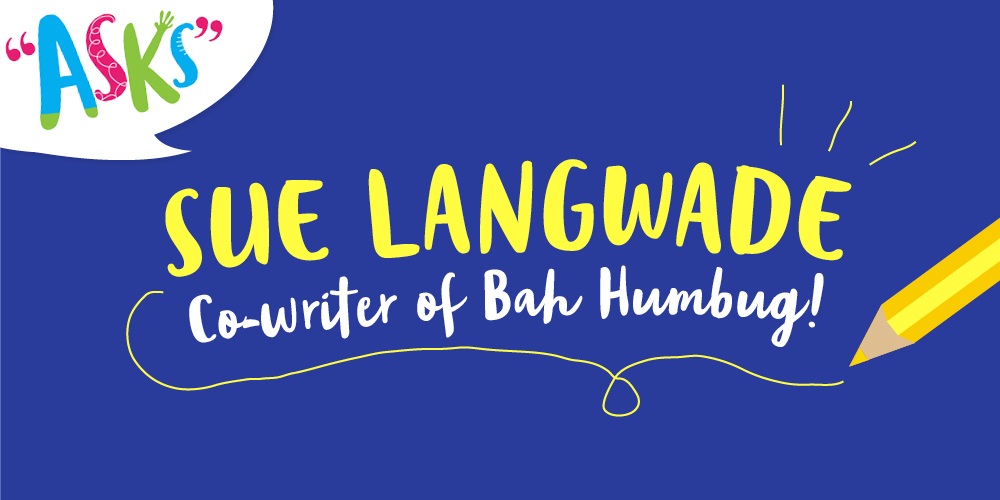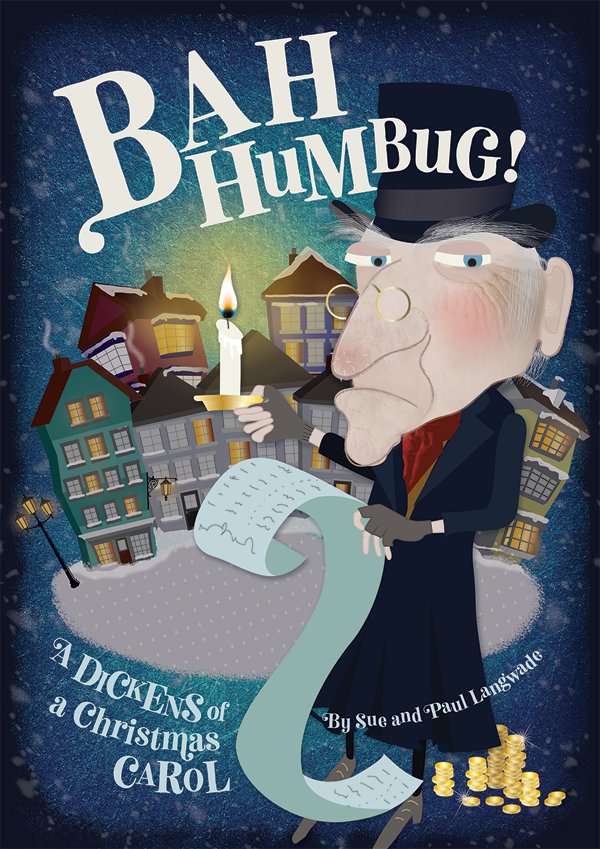 We often get asked about our team of writers, so we thought we'd give you a little insight into the creation of one of our new Christmas Musicals,
Bah Humbug!
In a fun adapted version of Charles Dickens'
A Christmas Carol
, we start the show on Christmas Eve, and what a night it proves to be for the miserable, miserly Ebenezer Scrooge, who finds himself visited by some rather unexpected characters! Through encounters with his former partner, Jacob Marley (deceased), and three very different ghosts, Scrooge is given the chance to revisit his past, weigh his present and glimpse his future. Will he take this once-in-a lifetime opportunity to change, or will he choose to remain in the bleak and lonely world he has created for himself, bound by chains of selfishness and greed? Find out more with this bestselling Christmas musical for 7-11 year olds.
Where did the idea/inspiration come from for Bah Humbug!?
I have had the script for
Bah Humbug!
lying around for several years. When we completed
Dragon Days
, Paul was keen to start something new but as I was busy with something else, I challenged him to tackle
Bah Humbug!
He wasn't keen at all to do something which was an adaptation, preferring to invent our own story lines, however, I convinced him it'd be good for his professional development and I'm very glad I did because I think he's done an amazing job.
What were the challenges of writing an adaptation of such a well-known story?
This is a story I love, in both the original book and the Muppets version! The challenge to me was to write in an accessible style but with a classic feel, not just copying and pasting from Dickens' own writing. Also, to add in extra characters both to provide extra speaking parts and to add comic and dramatic elements without disrupting the serious message in the classic story.
Which are your favourite songs in the play?
We really wanted to give this adaptation a real Victorian feel and we hope the songs reflect this. We like all of the songs because they hopefully fit the context and, in true musical theatre style, either develop the characters or the story. I do have a soft spot for
Glad to be a Chimney Sweep
because I asked Paul to write a song that could be a bit of a showstopper and offer some comic relief, whilst underlining the boisterous joy of the Spirit of Christmas Present and reinforcing the point that being thankful for what we have can bring more joy than always grasping for more and I think he pitched this song perfectly. Also, it's a great opportunity for a high-energy dance routine!
Which aspect of this musical are you most proud of?
I think we're really proud that although the script was written well in advance of the songs, they knit seamlessly together.
You've been writing scripts with Mark and Helen Johnson for many years now – is it different writing as a husband and wife team for Dragon Days and now Bah Humbug?
Often, when working with Mark and Helen, I have either been given a set of songs and have worked a script around those, or we have decided on a story line and the piece then grows organically, so this was a new way of working.
With
Dragon Days
, we worked very much in the same way as I work with Mark and Helen, but with the added convenience that I could just pop upstairs to hear the latest version of the songs or to get Paul's thoughts on the script. Mark and Helen and myself work separately then get together to see if everything fits together. Although Paul writes the songs and I write the scripts, we probably have more input into each other's areas because we'll discuss things on a daily basis.
Why will schools love this Christmas musical – what's different about this adaptation?
We haven't seen any other school versions of this but have seen several family friendly versions and I think that the songs add real life and insight and the language gives it a literary feel, although little of the Narrator's dialogue is actually from the original. I really hope schools will enjoy this musical and that it will repay them for the effort they will put in. We wanted to give children a real musical theatre experience. We think they'll appreciate our attempt at being true to the main characters Dickens created and drawing out some of the main themes. Some of the songs require the expression of quite deep emotions and we're sure schools will rise to the challenge of that.
If you had to sum up Bah Humbug! in a few sentences what would you say?
An action-packed, song and dance spectacular which will make you laugh and cry but send you home with a warmed heart and a smile on your face.
Click here to find out more about Paul and Sue Langwade's Bah Humbug! and listen to song samples sure to fill you with "the boisterous joy of the Spirit of Christmas".
Click here to find out more about Paul and Sue Langwade's Dragon Days - a real scorcher of a school musical.
Click here to post a comment.