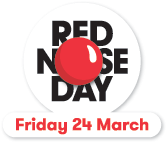 Do you enjoy a chuckle or a snirtle, do you like nothing more than a good yock? Are you ever happier than when you're creased up, rolling in the aisles, clutching your sides, guffawing like a drain? Or perhaps you're more at home formally cachinnating?!
However you describe it, there's no denying that a good laugh will do you the power of good. And on Red Nose Day (24
th
March) it can do a whole lot of good for countless other people too!
Following its launch in 1985, Comic Relief has raised more than 1 billion pounds and has helped more than 50 million people in the UK and across the world – and that's no laughing matter!
So how do I get involved?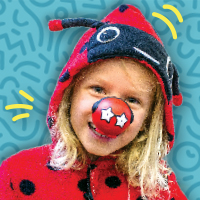 We've been writing and producing the official Red Nose Day schools' song since 2007, but this year we've really pushed the boat out with this irresistibly catchy little number. You can
download
vocal and backing tracks, lyrics and score, as well as a fully interactive Words on Screen
TM
  version –  and, as if all that weren't enough, we'll even throw in some fabulous teaching tips  to help get you singing at your very best.  


So what are you waiting for? 
Download the song, do the dance, raise the money and PUT A NOSE ON IT!
Of course, well as having fun, Red Nose Day is about raising money for those that really need it, so we've come up with a veritable smorgasbord of fabulous, funky and frankly fun-tastic fundraising ideas ­– from a dosh-raising dress-up to a hilarious craft challenge. All completely free! Take a peak:
Click here to post a comment.