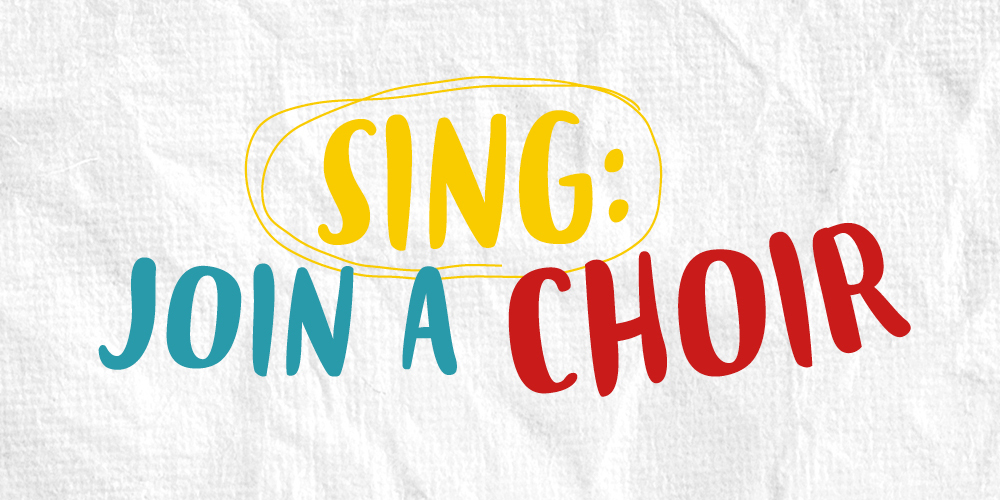 Question:
what do boys, the National Health Service and a housing estate near Watford have in common?
Answer:
they have all been the subject of the fabulously successful BBC series
The Choir
where Gareth Malone puts together a choir of unlikely singers and transforms them into a successful singing ensemble, in the process often changing the lives of the participants forever.
The Choir
has been a huge success on TV, with up to 3,500,000 people tuning in weekly to follow the progress of their favourite groups. There's clearly something in this whole 'choir' thing!
It's not surprising then, that when you get talking to people about what they get from singing in a group, their eyes will light up and they'll smile thoughtfully as they say: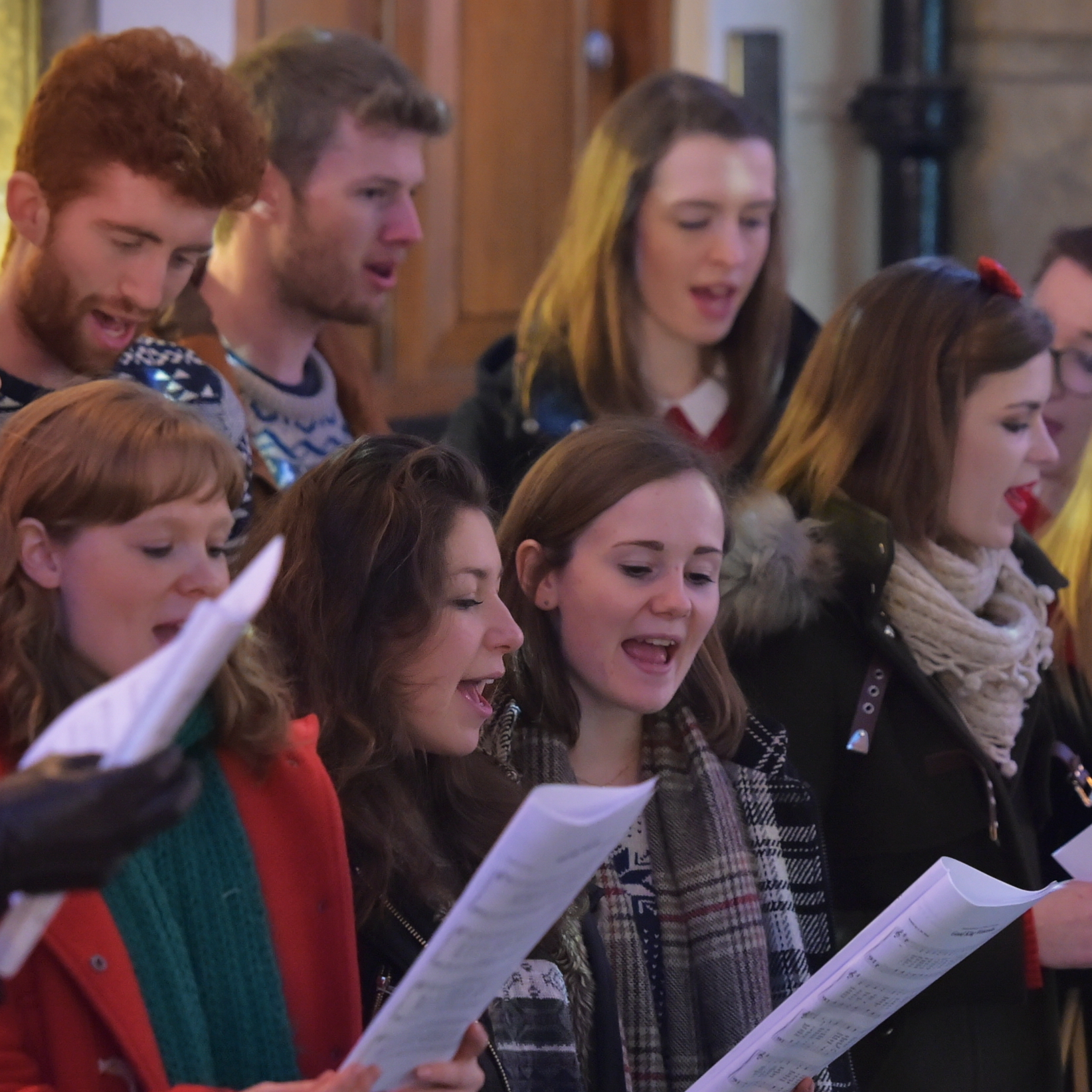 'It lifts my mood, it just really makes me feel happy!'; I love the friendship and the sense of community it gives me.'; 'It's so energising it makes me feel refreshed and alive!'
And if all this sounds too good to be true, I promise you it really isn't! Most of us enjoy singing in the shower or while we're driving to work, but singing is most powerful when we do it with others.
If you want to:
Feel better about yourself
Feel energised
Do something that will leave you with a real sense of achievement.
Improve your focus and alertness
Lift your mood
Boost your immune system
Escape from the stress, strain and worry of everyday life…
…then do yourself a favour and join a singing group. As the participants in
The Choir
have shown, you don't need experience, you don't need to consider yourself 'musical', you don't even need to be able to read music; you just need to dive in and give it a go.
Get on the Internet now
and find a choir near you. Seriously! Begin your own singing journey – you could be feeling better by the end of the week!
Of course, singing can bring all these benefits and more to the children in your class and school. If you don't already have a school choir, why not start one? It's easier than you think and you can check back here for occasional tips on getting a choir going, choosing repertoire, rehearsing, performing and much more.  

USED IT? LOG IT! Most schools have a CWCL licence from Christian Copyright Licensing Limited (CCLI) - more information can be found here. This licence grants permission to display song lyrics and music from Out of the Ark Music's Words on Screen™ Singchronize™ Player and CD ROMs, on any projection screen as well as download and share lyrics and music. Whenever you use our songs, please make note of your usage and then log your songs on your CCLI copy report, so that song writers and copyright holders are paid for their work.
Out of the Ark Music has been providing schools across the country – and world – with wonderful primary school musicals and primary school songs for nearly 30 years. Our Christmas musicals and nativity plays make children sparkle and shine, year after year, as they proudly perform their school Christmas play. Our extensive collection of fun and joyous Easter songs, harvest songs, school assembly songs, leavers songs and even space songs, fill schools with laughter and give students and teachers alike, a reason to sing every day of the week. We're glad you're supporting us in our dreams of creating the best music for schools around the globe. Read more about us here.
Comment posted by Deeyon on Tuesday 31st January 2017
It's hard to put into words sometimes, but singing in a choir brings me great joy. It's a privilege to have the gift of singing and it is magical and wonderful to have my gift amplified by singing with others. It's also neat to be able to bring joy to people's lives when we sing for them!
Comment posted by Kay Bee on Monday 30th January 2017
I love my choir! For one evening a week I loose myself in singing. It's hard work and relaxing. Fun and serious all at the same time!
Comment posted by Myf on Monday 30th January 2017
I couldn't agree more! This is going to sound mega cheesy, but joining my choir has quite honestly changed my life, given me some amazing friends who I would never have met otherwise, and in some ways changed my outlook on life generally. Do it, people!!
Comment posted by Bex on Monday 30th January 2017
Singing in a choir is really great - I look forward to rehearsals every week. Nothing beats the buzz you get from singing and always lifts the spirits after a long day. There's always new repertoire which is exciting and new people to get to know. Whilst much of life is very routine, singing allows you to let your hair down and embrace your inner diva! Join a choir, it's great FUN!
Click here to post a comment.