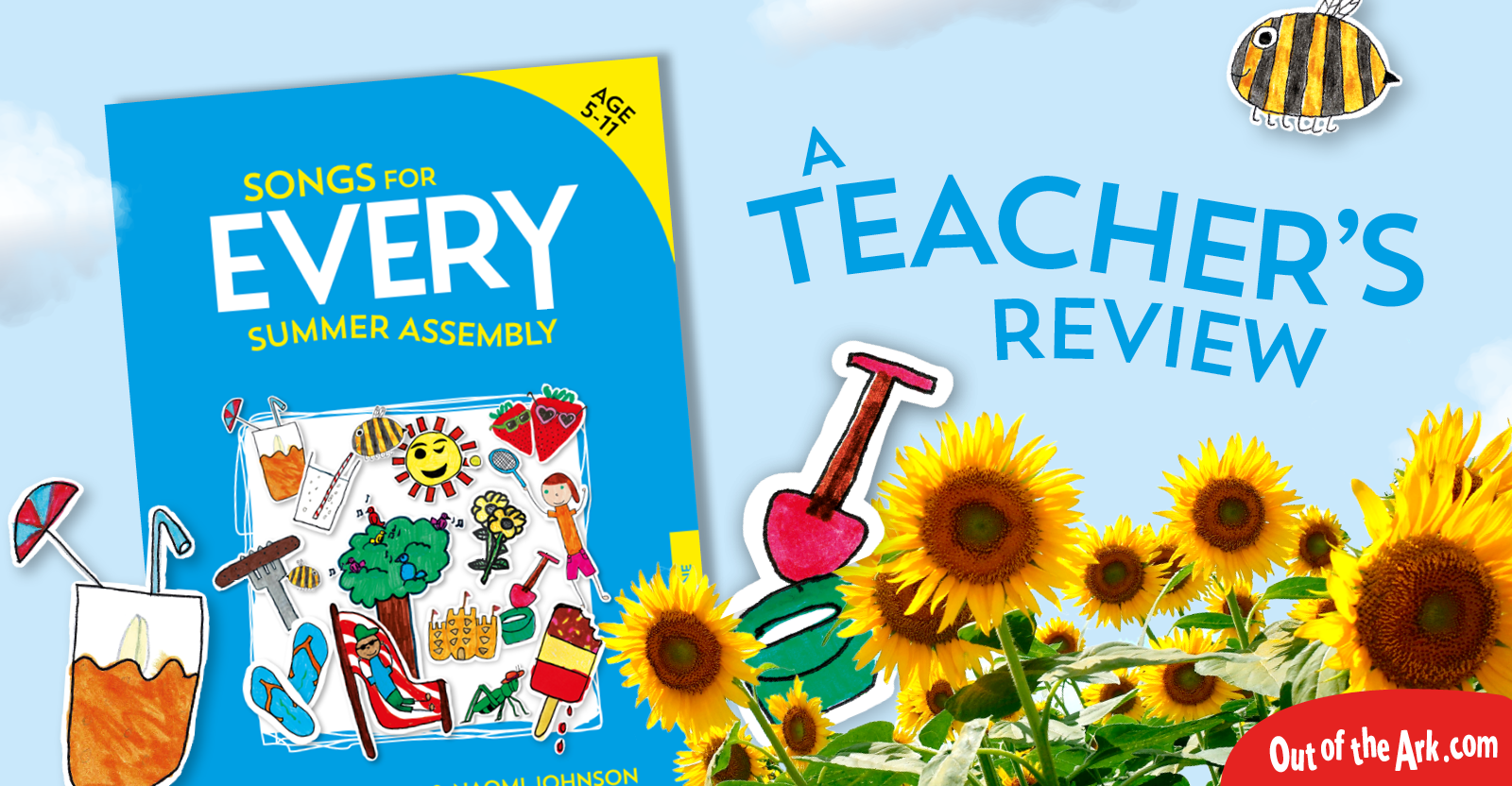 By Daniel Sumner, Classroom Teacher, Totley All Saints Church of England Primary School.
I love the wonderful power of a whole school singing together, and it's always a pleasure to lead singing in assembly – a genuine highlight of my job over the last 20 years. I've been a lifelong musician, I still perform regularly as a soloist and choral singer, and I'm a dad to two young children who need no excuse to break into song.
Songs for Every Summer Assembly is an enjoyable, accessible, vibrant collection, curated for the summer months. As well as its obvious relevance to assembly singing, it is packed full of suggestions for how the songs could be taught in more detail in class, supporting the National Curriculum, and used as a springboard for creative activities, both in music lessons and in the wider curriculum. It is therefore a very versatile resource which could have many different applications in a primary school.
The book is well designed, with an appealing layout and pleasant illustrations. After a clear contents page, directing the user to lyrics, music and activity pages (together with CD track numbers), we are provided with some creative links which could be made between the songs and various curriculum areas.
Key information, including musical style (Calypso, Latin, Jazz Funk, etc.) and some well-considered teaching tips and learning points, support anyone working with the songs, whether in assembly or in class. The teaching tips are given on a single page for each song, opposite the lyrics, which makes the book very user-friendly.
Alongside the excellent recorded instrumental backing tracks (with or without vocals), a very important feature for our school is the provision of full piano accompaniment, which is composed to a high standard and with competent pianists in mind. Some schools won't need it or want it, but for those who do, the full piano/vocal sheet music is a big plus. All in all, this is is a practical and accessible resource for any school staff, from relative novice to musical specialist. Our favourite songs in this collection are Life is Good and A Sunny Summer Song.
We love the exuberant Latin groove and positive message of Life is Good! The children sing it with gusto, and it brings a massive smile to everyone's face – not to mention the occasional shameless hip wiggle and salsa step from the person at the front! There is a harmony section, which looks good, but we haven't tried it yet – the song works perfectly well in unison too.
A Sunny Summer Song is a catchy, funky song which celebrates the fun and freedom of summer. There is a syncopated clapping rhythm which we taught to the whole school and then got our Year 6s to clap, while everyone else sang the melody – it is really effective, and just the right level of challenge to make it very achievable in the short amount of time we have for whole-school singing practice. The kids love it.
Many of the songs are themed, and some are very niche (e.g. a song for Walking to School Week). We wouldn't use them all, but it's good to have a musical response to these themes, ready to select and pick up whenever we want. We especially like the idea of the songs in celebration of bees, grasshoppers and garden birds!
As a Church of England school, much of our singing in assembly/collective worship is Christian, so this collection is one that we would dip into occasionally, selecting a couple of favourite songs to add to our repertoire. There is one Christian song (Good to Us), but it is worth other Church of England and faith schools noting that this is largely a secular resource.
I would recommend this collection to any primary school, whether they sing a lot and want to expand their repertoire of songs, or don't sing a lot and need an accessible and fun resource to get them started.
Songs For EVERY Summer Assembly
Songs for Every Summer Assembly
is a new addition to the ever popular
Songs For EVERY Series
.
Purchase now
or try for free with a
30-day Sparkyard trial
.
Click here to post a comment.