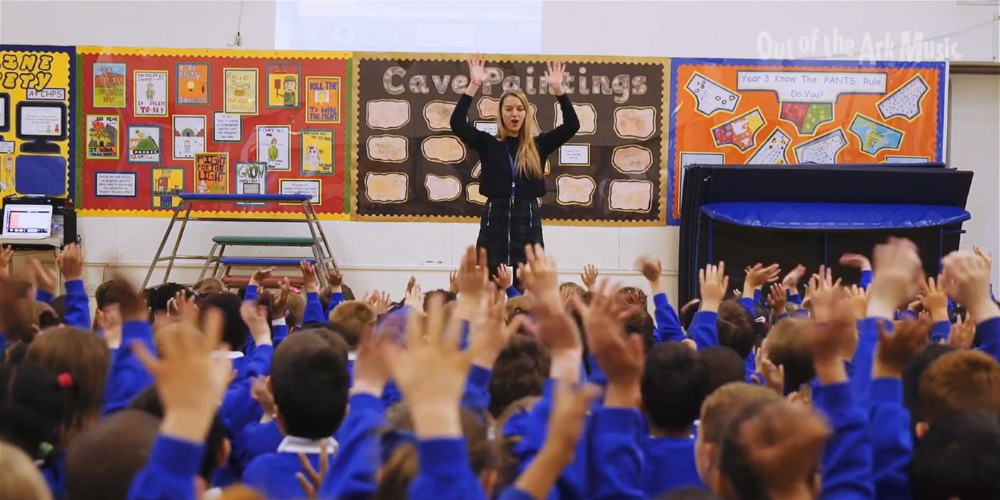 "If you are free, you need to free somebody else. If you have some power, then your job is to empower somebody else."
Toni Morrison (American author and teacher. Died 5th August 2019).
Singing, throughout my life, has freed me and empowered me. It's brought me friends and opportunities, and has given me a way to identify, control and communicate my emotions. It's shaped the way I think and the way I interact with other people and it's given me great joy. My job is to bring this freedom and power to as many people as I can.
One of my earliest strong recollections of singing was auditioning for the church choir at St. Margaret's, Olton (following my two older brothers) at the age of 6 or 7. I stood next to the organ stool and sang the first two verses of Immortal, Invisible because it was a hymn that we'd just done in the morning service and I knew how it went! I passed the audition, and have kept singing ever since; through my school life in choirs and productions, and at Sheffield University with the SU Singers' Society (which I'm now the Artistic Director), and at St. John's Church, Ranmoor. Towards the end of a Geography and Geology degree I realised that singing could be a bigger part of my life than merely a hobby, and I went to Birmingham Conservatoire to study for a PGDip in Vocal and Operatic Studies. Since then I've been enormously lucky to have a varied career as a freelance baritone soloist, choral singer, choral director, singing teacher, music educator, and now find myself as Education Development Editor for Out of the Ark Music.
It would be easy to think that the audition after the morning service at St. Maggie's was a defining moment for me, but I don't think it was. I was a singer before that day, and have been ever since. Singing has simply been an integral part of my life for as long as I can remember: singing at home, at school, at church, in the car, at the playground, and anywhere else you can think of. This normalisation of singing as an everyday part of life has shaped my entire life, and is what drives me to do what I do.
Singing is completely universal. It crosses all boundaries: Age, gender, faith, nationality, race, and any more you can think of. It's available to
EVERYONE
.
We all have the sounds of singing within us: Singing is what happens when we mix together our whoops of joy and our cries of despair, and share it with others. Singing in public on your own can be enormously terrifying for some, as it feels like laying your whole self out for everyone to see (which is also why we all love to hear a solo singer doing their stuff!), but singing in a group is an opportunity to be supported by those around us – all of whom have their own personal insecurities, and all of whom will feel supported by your singing with them.  
Here at Out of the Ark Music we have even done our own research,
The Singing Schools Research Project
, to add to that body of evidence. I believe really strongly that we must do all we can to keep people singing together as often as we can: to build communities, strengthen bonds between us all, and generally to make everyone's lives better!
Our singing voices are all individual: Some people train their voice and share it with millions of people, and some keep it very private and personal. But whoever you are, and whatever your experience, you have the power to join your voice with others, to build your community and make the world a better place. Just do it!
Written by Pete Taylor – Education Development Editor for Out of the Ark Music
Why not set up a choir this year? 
Check out our guide to setting up a choir here
.
Check out the Sing™ Series here
for resources that are ideal for choirs.   
About Pete Taylor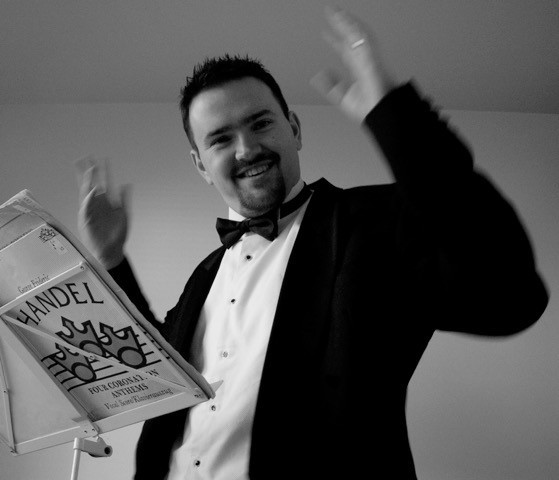 Pete is part of Out of the Ark Music's Education Team, delivering teacher training workshops for us since 2015, and coming on board as Education Development Editor in April 2019. As Singing Project Coordinator and Vocal Music Leader for Sheffield Music Hub, Pete is responsible for helping over 180 schools develop their singing strategy. He delivers classroom based singing projects, as well as massed choir performances and specialist singing lessons for children aged 5 – 18. He has a particular interest in CPD for non-music specialist classroom teachers and believes that with the right resources and training any good teacher can be a good classroom singing teacher and can deliver quality musical outcomes for their students. Pete is an experienced choral director who has worked with adult and children's choirs in South Yorkshire. He also regularly performs as a Baritone soloist in concert and oratorio. In all areas of his professional life Pete is committed to promoting safe singing technique, and believes a sound understanding of the physiology of the voice is key to this. 
Harvest Songs
With Harvest season upon us, it's time to turn our attention to how we can show our thanks. Of course, no harvest celebration would be complete without songs. We've given you our Top Five Songs For Harvest, as well as some top tips for celebrating in schools.

USED IT? LOG IT! Most schools have a CWCL licence from Christian Copyright Licensing Limited (CCLI) - more information can be found here. This licence grants permission to display song lyrics and music from Out of the Ark Music's Words on Screen™ Singchronize™ Player and CD ROMs, on any projection screen as well as download and share lyrics and music. Whenever you use our songs, please make note of your usage and then log your songs on your CCLI copy report, so that song writers and copyright holders are paid for their work.
Out of the Ark Music has been providing schools across the country – and world – with wonderful primary school musicals and primary school songs for nearly 30 years. Our Christmas musicals and nativity plays make children sparkle and shine, year after year, as they proudly perform their school Christmas play. Our extensive collection of fun and joyous Easter songs, harvest songs, school assembly songs, leavers songs and even space songs, fill schools with laughter and give students and teachers alike, a reason to sing every day of the week. We're glad you're supporting us in our dreams of creating the best music for schools around the globe. Read more about us here.
Comment posted by DaveFromOz on Monday 16th September 2019
Pete, I fully agree with you on the powerfully positive impact that singing has on everyone. In my own school (in north-western Sydney NSW), I have introduced "community singing as a feature of our weekly assemblies this (3rd) term and the results have been amazing. Students, teachers, parents and even my Principal have all commented very positively and repeatedly ask when we can learn some more. I have been singing myself in choirs since I was 5 or 6 and now at 56, I still enjoy every opportunity to sing. I only wish there was a way for me to access some Professional Learning (like your CPD) here in Australia. Blessings to everyone at Out Of The Ark Music -- keep up the great work -- you are having an impact, even way down here, on the other side of the world!
Click here to post a comment.