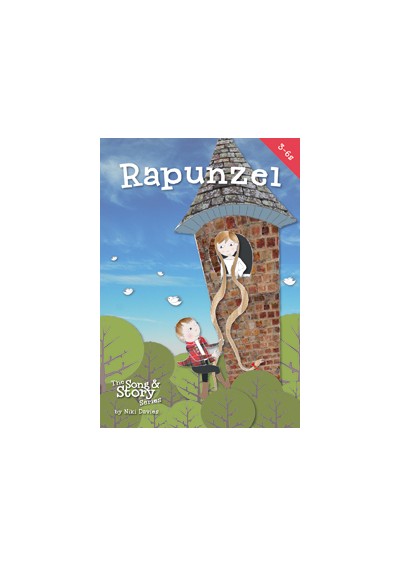 Rapunzel - Book & CD
Ages: 3-6
In Stock
The following items are available for this product:
Teacher's Book
Percussion notes
Cast list
Script with song lyrics
Music score for 5 songs (Piano music score, melody, chords and percussion)
Licence and copyright details
Extra FREE resources are available to download for this title:
Script in child-friendly font
Printable lyric sheets
Mini-book with a simplified version of the story to read and illustrate.
On purchase of this title, you will receive a link in your paper invoice. Simply copy this link into your internet browser to access the resources.

You are free to use the material in our Song & Story Series for all teaching purposes. The performance of musicals or songs to an audience and the reproduction of scripts, lyrics and music scores are subject to licensing requirements by law. However, when performing this title within a school setting, no licence is required as it is included within the purchase price. If you wish to perform this title on other premises, please contact customer services on 020 8481 7200.
Audio CD
The story, beautifuly narrated with songs
Vocal tracks sung by children
Professional backing tracks
There are not yet any reviews for this product.
---
Add Review