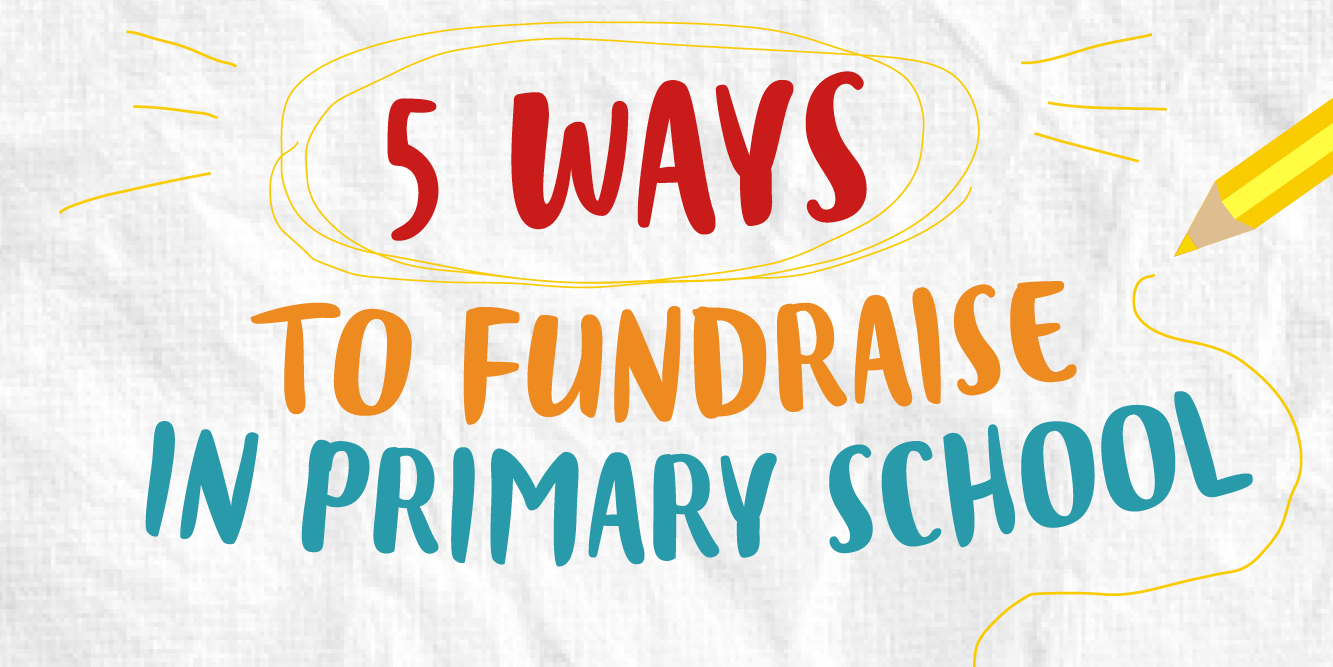 Put the FUN in fundraising this Red Nose Day with our top tips to fundraising in primary schools. There are so many ways you can raise money for Comic Relief and have a laugh at the same time.
Along with your FREE school song and classroom activities which you can download here, host a whole variety of money-raising events using our ideas below as inspiration.
 
5 Ways To Fundraise In Primary Schools
1.  Have A Laugh!
Everything is better with a bit of laughter. Why not try fundraising by setting up a face-painting stand for some fabulously funny faces? Or how about hosting a silly walk competition? You could even have a competition to discover who can write the best original joke. Charge a little for entries and make laughter count for so much more.

2. Have A Rap-Battle!
Rapping is its own unique form of poetry. Why not have students write their own raps about the importance of charity and host a rap battle in the classroom? You may find some hidden rappers in your school who would be perfect for performing the song's rap in a whole-school assembly!

3. Have A Bake Off!
Here's a super sweet way to fundraise. Host a bake sale in the school and see how much money you can raise for Red Nose Day whilst making hungry tummies happy. We hosted a bake sale at the Out of the Ark Music offices and just look at how happy it made us!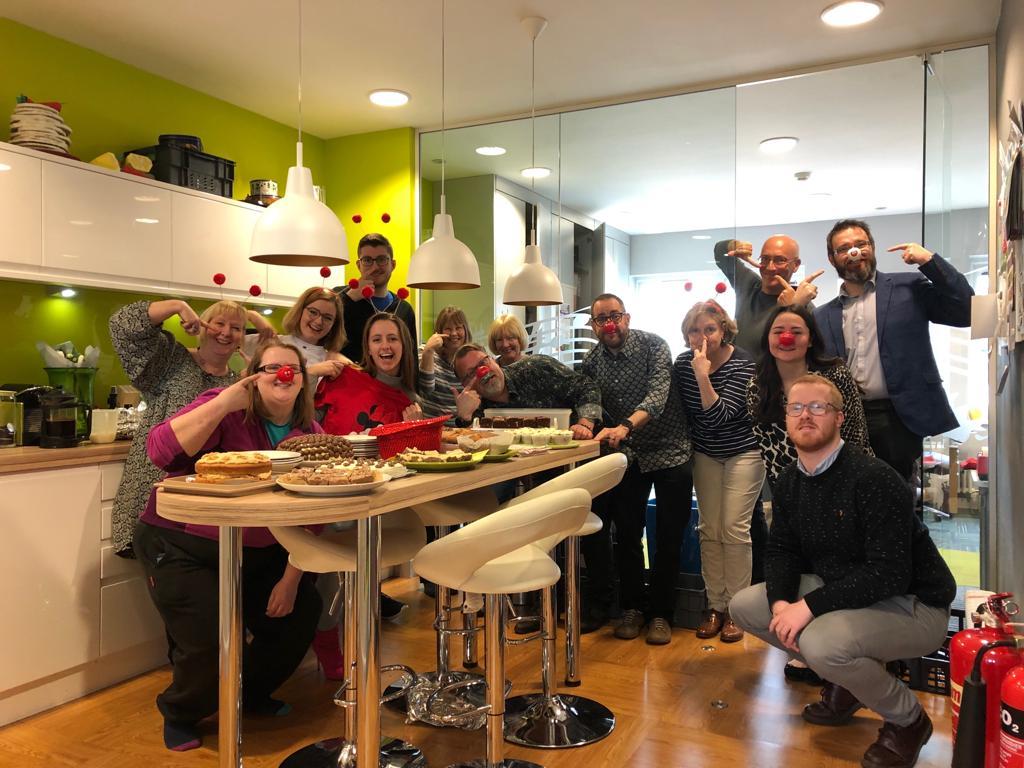 4. Have A Kick About!
It's always fun to play a game of football. It's even more fun to have a chance to beat the teachers in a game of football! Have participants pay a small amount for the opportunity to play against your school staff members in an after-school football frenzy!
5. Have A Disco! 
Celebrate a whole week of fundraising by hosting a school disco. Students can pay for tickets, and you could even host smaller fundraising activities throughout the dance! Who's up for a round of limbo?
Don't forget to check out the Official Red Nose Day Schools' Song Music Video too! Be sure to learn the dance and get into the groove of fundraising today!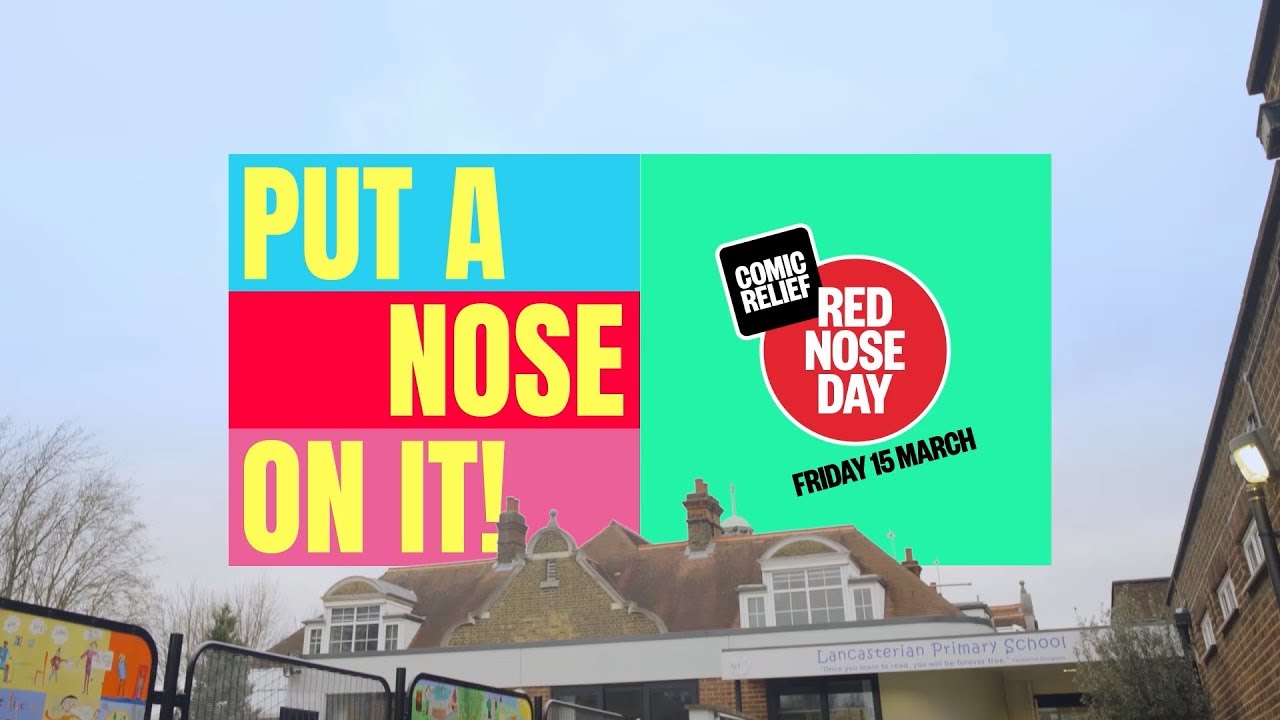 Written by Florence Robjohn - Creative Marketing Assistant, Out of the Ark Music Team.
 

USED IT? LOG IT! Most schools have a CWCL licence from Christian Copyright Licensing Limited (CCLI) - more information can be found here. This licence grants permission to display song lyrics and music from Out of the Ark Music's Words on Screen™ Singchronize™ Player and CD ROMs, on any projection screen as well as download and share lyrics and music. Whenever you use our songs, please make note of your usage and then log your songs on your CCLI copy report, so that song writers and copyright holders are paid for their work.
Out of the Ark Music has been providing schools across the country – and world – with wonderful primary school musicals and primary school songs for nearly 30 years. Our Christmas musicals and nativity plays make children sparkle and shine, year after year, as they proudly perform their school Christmas play. Our extensive collection of fun and joyous Easter songs, harvest songs, school assembly songs, leavers songs and even space songs, fill schools with laughter and give students and teachers alike, a reason to sing every day of the week. We're glad you're supporting us in our dreams of creating the best music for schools around the globe. Read more about us here.
Click here to post a comment.