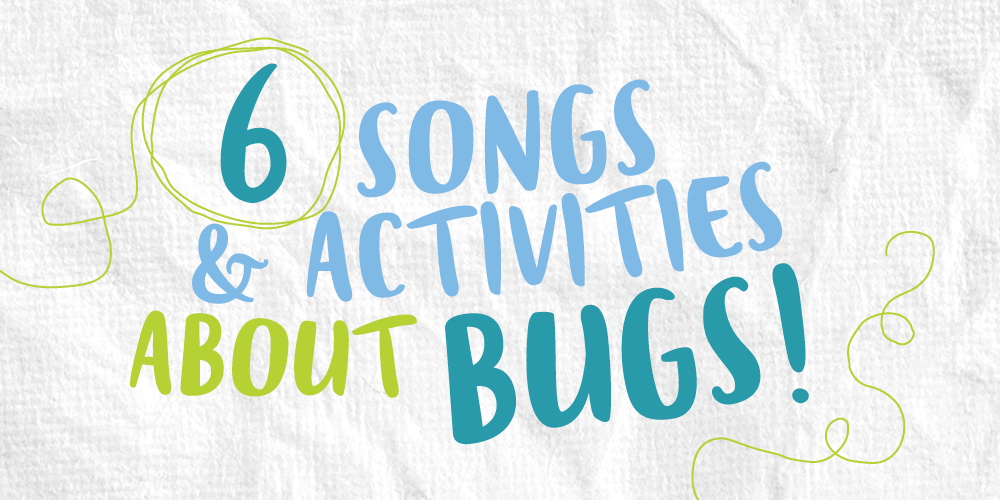 We're simply buggin' out over the official start of Spring on 20th March every year. Just like an insect with six legs, we've selected six songs about bugs to get you buzzing for spring. This selection of songs is particularly great for Early Years, with catchy and easy-to-learn tracks specifically designed for younger voices. We've also created a few classroom resources for you to utilise as you and your students venture into the world of creepy crawlies!

More about The Bee Musical
The Bee Musical
follows the story of Mr Waxworth and his hive's quest to convince the world about the importance of bee-ing a bee. With a fabulous script and nine terrific songs to get you buzzing and bee-bopping, you just won't bee-lieve how good this delightful and educational musical for 5-9 year olds is!
Why not visit the
Buglife website here
to discover even more bug activities to enjoy!
View our award-winning Niki Davies Collections For Younger Voices here
.
View the award-winning My World series here
.
Written by Antony Copus FRSA, LRAM - Head Of Education Development, Out of the Ark Music Team.
 

USED IT? LOG IT! Most schools have a CWCL licence from Christian Copyright Licensing Limited (CCLI) - more information can be found here. This licence grants permission to display song lyrics and music from Out of the Ark Music's Words on Screen™ Singchronize™ Player and CD ROMs, on any projection screen as well as download and share lyrics and music. Whenever you use our songs, please make note of your usage and then log your songs on your CCLI copy report, so that song writers and copyright holders are paid for their work.
Out of the Ark Music has been providing schools across the country – and world – with wonderful primary school musicals and primary school songs for nearly 30 years. Our Christmas musicals and nativity plays make children sparkle and shine, year after year, as they proudly perform their school Christmas play. Our extensive collection of fun and joyous Easter songs, harvest songs, school assembly songs, leavers songs and even space songs, fill schools with laughter and give students and teachers alike, a reason to sing every day of the week. We're glad you're supporting us in our dreams of creating the best music for schools around the globe. Read more about us here.
Click here to post a comment.