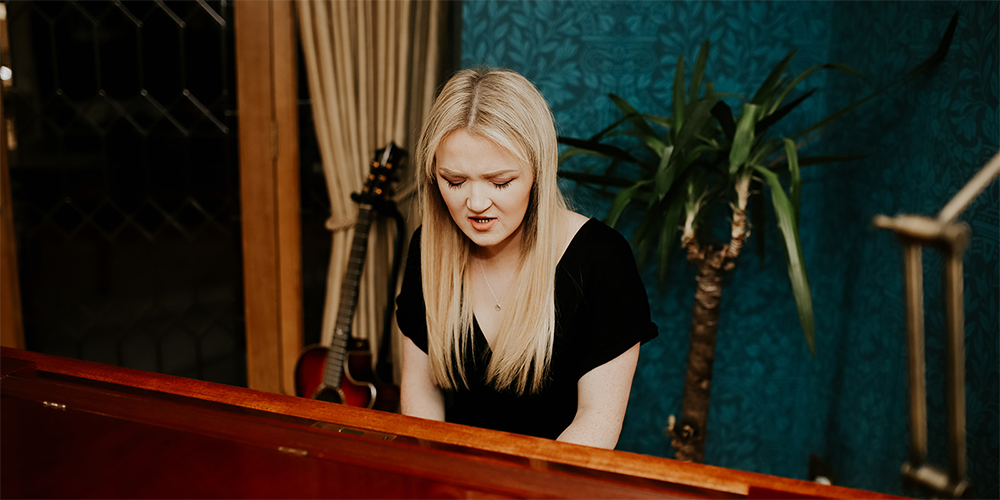 Choosing the school nativity for Christmas can be a daunting task! To make your decision a little easier we've caught up with some of our nativity writers. We hope we've captured some of the thinking behind
one of this year's new releases
. Here we talk to
Naomi Johnson
, writer of
I'm Gonna Shine!
I'm Gonna Shine!
 follows Gloria, the brightest star in all of heaven. Gloria has a really important job to do – she needs to shine, shine, shine so that the three wise men follow her all the way to Bethlehem. As we journey alongside the various travellers making their way to Bethlehem, we find ourselves drawn into the search for true treasure. The story culminates in the gathering at a humble stable where everyone is welcome to join in the rousing celebrations.
Q: What first sparked the idea for I'm Gonna Shine!?
I'm not sure that I ever sat down and said 'ok, today I'll write a nativity', it sort of just happened. I was exploring a melody which in the end became the song
Wise Men, Wise Men
, I just didn't know it at the time! It's not unusual for me when I'm writing to have a melody almost tell me what it wants to be. In this case it was the start of a nativity. Having got one song, it felt only logical to write the rest! The more I wrote, the more passionate I became about writing something fresh, something infectious that people can't help but sing, even parents and grandparents. What started out as a simple melody about a wise man, grew into a project full of life and energy. I'm so proud of what it's become.
Q: What is it about I'm Gonna Shine! that is different from other nativities? 
Funnily enough one of my main concerns was almost the opposite. I recognise that Out of the Ark Music nativities are the best of the best and trying to achieve that standard in my nativity was a huge priority. That said, there is certainly an individuality in my songs which comes from modern pop influences as well as musical theatre and of course the Out of the Ark Music classics that I grew up on. The arrangements play a distinctive part in the nativity. They're fresh and exciting and, most importantly, they perfectly capture my vision for each song in a varied and modern way.
Q: Do you usually start writing the songs or the story?
Given that the story is so well known, I think the challenge for starting the writing process was more about finding a fresh angle which didn't divert from the values and key message of the nativity. I've found writing for characters is normally where I start - taking on the persona of a selfish king or herd of sheep is not only a lot of fun but keeps each song full of character and different from the last. This characterisation was also a great tool for getting in a Christmas mindset in April, which is when I started writing! 
Q: Do you experience writer's block? If you do, how do you get over it?
Absolutely! All the time! Particularly with lyrics. Honestly a great solution I've discovered is a cup of coffee and a dog walk - but that's not always an option. The writing process has taught me (someone who is naturally VERY impatient) a whole lot of perseverance and patience when it comes to getting exactly the right lyric or chord. The reminder that I want the project to be the best it can be, however many cups of coffee later, is worth the time and frustration to finish a song that I know the kids will love to sing.
Q: The songs sound really contemporary. Some of them wouldn't sound out of place on the radio! Was that a conscious choice?
Not a conscious choice, no. My intention was to give children songs which were fun to sing, that didn't feel too 'teachy' but that also incorporated the strong melodies and crafted lyrics that Out of the Ark Music is so well known for. I grew up performing Out of the Ark Music's nativities, but also in a world of pop music and Disney anthems, so I guess it's a fusion of those influences.
Q: What's your favourite moment in the production?
One of my favourite parts in the show has to be the finale. It's such a big number, offering a huge sense of celebration and festiveness that will last you until New Year! The title track
I'm Gonna Shine!
is hands down my favourite - It's full of energy and excitement, with huge potential for some amazing choreography too. It would be a shame for me not to mention one last song,
I'm The King!
– it's a sassy one! Watching our choir record this to an incredible arrangement, full of attitude and swag was such a laugh! I can't not smile when I hear this track.
Q: We've seen you co-writing and writing a few individual songs, but this is your first nativity production, how have you found the process?
Very surreal. I'm sure if you had told seven year old Naomi, dressed up in an angel's costume that didn't fit and performing one of Out of the Ark Music's nativities, that one day she'd have her very own nativity published, she would have laughed in your face. (Seven year old me actually ended up tripping on the stage steps and into the spotlight - classy!). 
Anyway, it's been amazing and so rewarding. It's always hard when you're writing alone to make decisions without collaborative feedback, but with a little bit of patience and willingness to take time over each and every syllable, you get there in the end. I feel as if I've put a lot of myself into these songs. I'm proud of each and every one of them and so seeing my work transformed from paper to a school hall is very satisfying and exciting! 
Q: What do you think I'm Gonna Shine! will bring to the children performing it this year??
I wrote these songs with a sense of excitement, energy and passion for the story being told, so for that to translate to the children performing it would be amazing. If the choir that recorded the songs are anything to go by, they'll love it! Whilst I may be biased, I know the kids are going to fall in love with
Sue Langwade's
 amazing script. It's fun, it's fresh and it gives everyone a chance to be included and 'shine' in their own way.
Q: Do you have any ideas for your next project?
Always! Truck loads! I love having projects to sink my teeth into. I find I need a goal or deadline to get the creative juices flowing. I have a real passion for storytelling – whether that be through nativities, musical theatre projects or a good old pop ballad. I like to think that my listeners, whoever they may be, can relate in their own personal way to the words that I've written and the melody being sung. So, for as long as that's the case, I'll keep writing until people are done listening! #WatchThisSpace
Naomi Johnson Interviewed by Hannah Rayson

USED IT? LOG IT! Most schools have a CWCL licence from Christian Copyright Licensing Limited (CCLI) - more information can be found here. This licence grants permission to display song lyrics and music from Out of the Ark Music's Words on Screen™ Singchronize™ Player and CD ROMs, on any projection screen as well as download and share lyrics and music. Whenever you use our songs, please make note of your usage and then log your songs on your CCLI copy report, so that song writers and copyright holders are paid for their work.
Out of the Ark Music has been providing schools across the country – and world – with wonderful primary school musicals and primary school songs for nearly 30 years. Our Christmas musicals and nativity plays make children sparkle and shine, year after year, as they proudly perform their school Christmas play. Our extensive collection of fun and joyous Easter songs, harvest songs, school assembly songs, leavers songs and even space songs, fill schools with laughter and give students and teachers alike, a reason to sing every day of the week. We're glad you're supporting us in our dreams of creating the best music for schools around the globe. Read more about us here.
Comment posted by J on Friday 25th October 2019
Can't wait to hear it. I love the way she writes. Her eps are quite special.
Click here to post a comment.