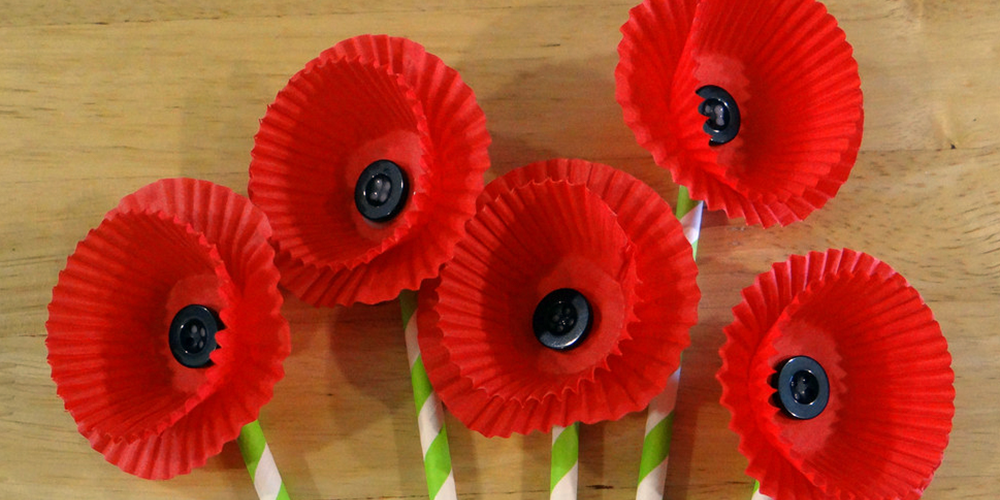 This Remembrance Day, 11th November, many schools across the country will be paying their respects with a remembrance school assembly or service, or special classroom activity. Helping children understand the significance and importance of Remembrance Day can be difficult. To make it easier, we have composed a list of ideas on how you can teach children about the reason why the nation holds two minutes of silence on the 11th hour of the 11th month every year.   
1. Download and sing along to our song This Remembrance Day by Naomi Johnson.
This reflective song deals with the subject of remembrance and those men and women who have fought for our country. Perfect for a class or school assembly, this song reflects on those who lost their lives.
We celebrate your service, pay tribute to your lives, this day is to honour what you've done.
Click here to listen to and download This Remembrance Day.
2. For Early Years – sing along to our song Wear A Poppy Today from The Niki Davies Calendar of Songs.
The simple lyrics in this more upbeat song help younger children understand the difficult concept of Remembrance Day. It is perfect for ages 3-6. 
Click here to view and listen to songs from The Niki Davies Calendar Of Songs
.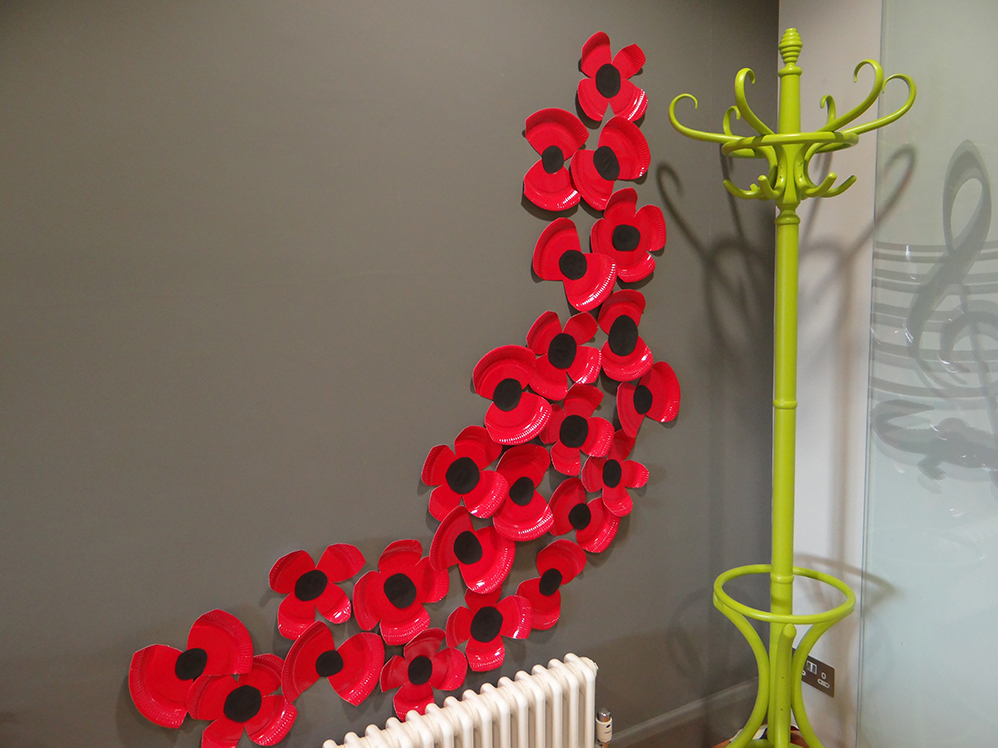 3. Follow our poetic poppy display craft guide and create a display in the school assembly hall.
The Tower of London had a great display of ceramic poppies in 2014. Show your children pictures of this amazing art installation and encourage them to make something just as beautiful.
Click here to download our How To Make A Poetic Poppy Display guide.
4. Purchase our songbook Sing™ Celebration and sing When We Remember by Mary Green and Julie Stanley.
This song of thanks demonstrates gratitude for those who have given their lives for our country. Perfect for Remembrance services and other occasions when we remember
the people who stood for what is right
. Ideal for ages 5-11.
Click here to view and listen to songs from Sing™ Celebration.
5. Share stories about the armed forces.
Ask if any children in your class have any members of their family that fought in the World Wars or are part of the armed forces today. Ask them to write about their family member and encourage discussion of family history and heritage in their homes.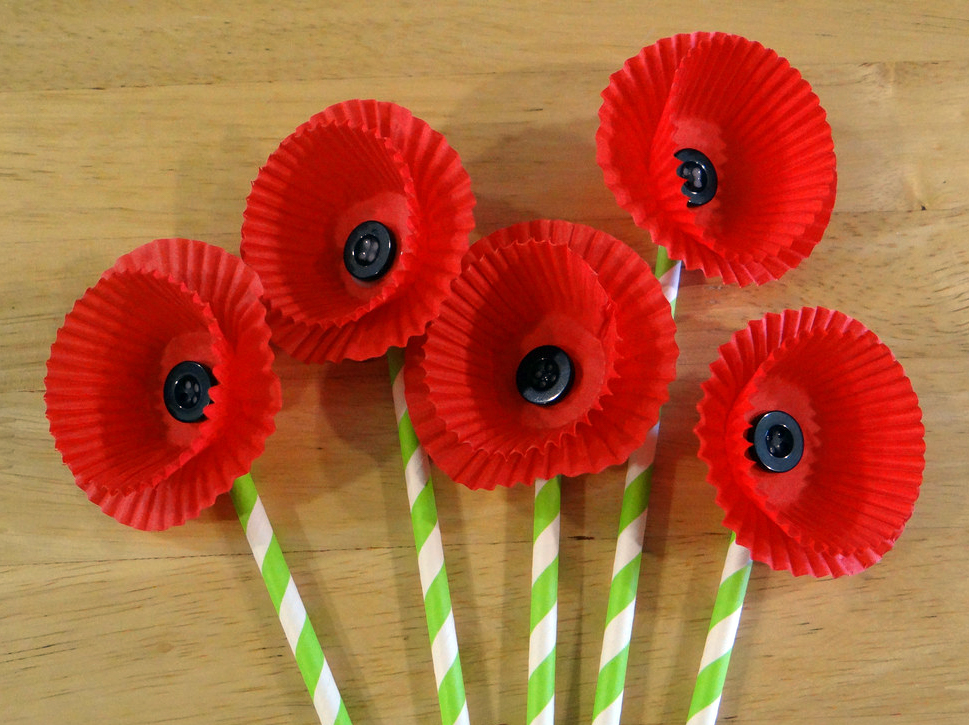 6. Create poppy bouquets for children to take home to their parents.
Follow our craft how-to guide for simple instructions for making a beautiful bunch of bright red poppies using green paper straws and red cupcake cases.
Click here to download our How To Make A Poppy Bouquet guide.
7. Think about how the local area has been affected by war.
Many schools are located near war memorials or statues. Have your class discuss what memorial your school is located close to and why it is there. You could even take a class trip to the memorial to see it in person. Encourage open conversation about loss amongst your class, then sing one of our remembrance songs and have a quiet moment of reflection.
8. Sing along to We Will Remember from Songs For Every Occasion by Mark and Helen Johnson
This simple song has a beautiful instrumental verse allowing for quiet reflection and is great for ages 5-11. This songbook contains songs about every occasion from Back to School to Easter, and from Harvest to Christmas. It is an essential music resource that you will find yourself returning to occasion after occasion, year after year.
Click here to view and listen to songs from Songs For Every Occasion.
We hope these classroom resources spark your imagination and help create a memorable Remembrance Day for you and your class.
For some free learning resources and top tips, check out
The Royal British Legion for ideas about teaching remembrance
.
First published 26 October 2018, updated 24 October 2019
Coming Soon
John Dabell writes about the contribution of music and other expressive arts activities and how they promote the well-being and health of the school community.

USED IT? LOG IT! Most schools have a CWCL licence from Christian Copyright Licensing Limited (CCLI) - more information can be found here. This licence grants permission to display song lyrics and music from Out of the Ark Music's Words on Screen™ Singchronize™ Player and CD ROMs, on any projection screen as well as download and share lyrics and music. Whenever you use our songs, please make note of your usage and then log your songs on your CCLI copy report, so that song writers and copyright holders are paid for their work.
Out of the Ark Music has been providing schools across the country – and world – with wonderful primary school musicals and primary school songs for nearly 30 years. Our Christmas musicals and nativity plays make children sparkle and shine, year after year, as they proudly perform their school Christmas play. Our extensive collection of fun and joyous Easter songs, harvest songs, school assembly songs, leavers songs and even space songs, fill schools with laughter and give students and teachers alike, a reason to sing every day of the week. We're glad you're supporting us in our dreams of creating the best music for schools around the globe. Read more about us here.
Click here to post a comment.