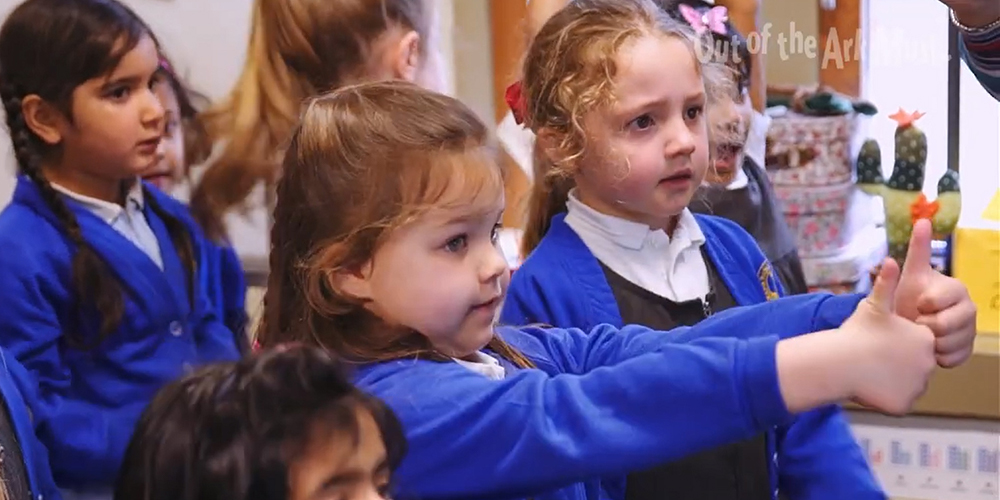 The contribution of music and other expressive arts activities in promoting the well-being and health of the school community is enormous.
Youth Music
, a national charity investing in music-making projects, published a comprehensive review of children and young people's relationship with music. Their report
The Sound of the Next Generation
found that music really matters and sits at the centre of many young people's lives. They found, "Listening to music makes most young people feel happy; and the effects of making music are even more powerful than listening to it."
Lord Black
, chair of the Royal College of Music, is a vociferous supporter of music in schools. In a
debate
in the House of Lords he noted that "By the time children leave primary school, one in five of them will have experienced mental health problems, and music is proven to help them find ways to cope with that."
Singing is one of the most accessible forms of music-making and there is something rather special about how it can feed our minds, bodies and souls. It really does make us
feel well
. Singing can feed and fuel a sense of happiness, it can lift moods and lead to a greater sense of personal, emotional and physical well-being. It's a natural anti-depressant and can
strengthen our immune systems
. 
Despite the many benefits of singing, daily singing is rarely reported in primary schools and many teachers say they do not sing with their class, according to a 2019 survey published by UK record labels association the
British Phonographic Industry
. Ofsted found that many nursery teachers were
too embarrassed to sing
. But singing matters and should be at the heart of school music provision. 
What does research say?
There is plenty of evidence to support just how good singing is for us. 
Research by Professor Graham Welch
, Chair of Music at UCL, found that singing improved self-esteem, general confidence and self-efficacy, provided an outlet for feelings and supported inter-personal communication.
He also found
it strongly supported a sense of self and of being socially integrated. 
Active engagement in
group
and
community singing
has been shown to be particularly powerful and research by the
Sidney De Haan Research Centre for Arts and Health
has show there are many positive effects of singing together in a choir.  
Launay et al (2015)
also note that choral singing improves happiness, health and forges social bonds. It's not just adults that have all the fun either. 
Wills (2011)
found singing to have a spiritual connection, influenced behaviour and self-esteem and inspired children "to flourish in other areas of school life".
Nurturing school environments are significant contributors to the health and well-being of pupils and according to research by
Rickson, Reynolds and Legg (2018)
, group singing is:
a fun and enjoyable activity that is motivating, equalising and accessible
elicits positive emotions and engenders a strong sense of connectedness with friends and teachers
energising and gets children moving and dancing
something that distracts children from negativity, improves their mood and helps them to feel safe, calm and comfortable
an activity that stops children feeling "stressed out"
a purposeful and meaningful activity that can be empowering
an opportunity to give their brains a rest
a source of passion, ambition and inspiration
helps children feel better about themselves and helps them feel ready to learn
provides children with a strength that they can build on giving them confidence and feelings of pride
an activity that gives them a sense of achievement
helps improve or maintain learner well-being, especially in times of crisis
If you want children to feel happy, joyful, boosted, energetic, bouncy, excited, fantastic and awesome then singing is your solution.
Getting children singing during
challenging periods of the year
(e.g. SATs) can also do them the world of good because it is a healthy release and can yield great results. Singing can:
improve mood
reduce stress
lessen anxiety
improve memory
improve cognitive performance
ease pain
provides comfort
Ella Fitzgerald once said, "The only thing better than singing is more singing," and I don't think we can argue otherwise given its physical and physiological benefits, social benefits, psychological benefits and spiritual benefits. Singing is a powerful
medicine
and it's a spoonful all children should be taking every day. It might have gone out of fashion but the
daily singing assembly
could be just the thing to ensure that your school community is in fine voice and in fine fettle.
Singing and music-making are the
ultimate health boost
because they promote connectedness, improve emotional intelligence, contribute to mental health and foster spiritual well-being. It's great therapy for the soul and you can actually
sing yourself better
. Singing doesn't have to cost a penny and could be the most effective way of addressing
mental health
issues in schools.  
About John Dabell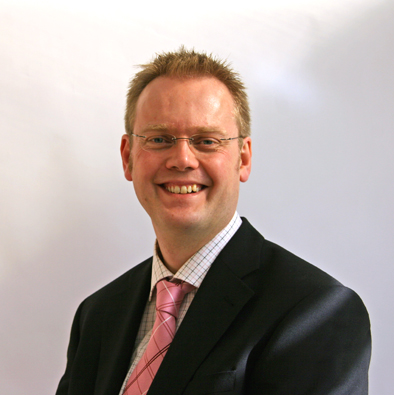 John trained as a primary school teacher 25 years ago, starting his career in London and then he taught in a range of schools in the Midlands. In between teaching jobs, John worked as an Ofsted inspector, national in-service provider, project manager, writer and editor. He also worked for 6 years with Nottinghamshire Police. John now works as a writer, editor and resource reviewer. 

USED IT? LOG IT! Most schools have a CWCL licence from Christian Copyright Licensing Limited (CCLI) - more information can be found here. This licence grants permission to display song lyrics and music from Out of the Ark Music's Words on Screen™ Singchronize™ Player and CD ROMs, on any projection screen as well as download and share lyrics and music. Whenever you use our songs, please make note of your usage and then log your songs on your CCLI copy report, so that song writers and copyright holders are paid for their work.
Out of the Ark Music has been providing schools across the country – and world – with wonderful primary school musicals and primary school songs for nearly 30 years. Our Christmas musicals and nativity plays make children sparkle and shine, year after year, as they proudly perform their school Christmas play. Our extensive collection of fun and joyous Easter songs, harvest songs, school assembly songs, leavers songs and even space songs, fill schools with laughter and give students and teachers alike, a reason to sing every day of the week. We're glad you're supporting us in our dreams of creating the best music for schools around the globe. Read more about us here.
Click here to post a comment.