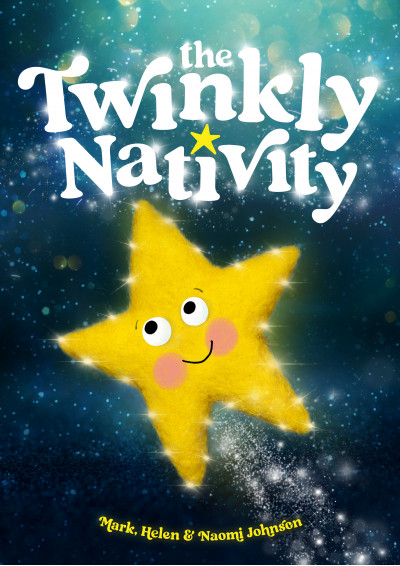 Look Inside
Try it for FREE with Sparkyard
SPEAKING PARTS
25 + 10 essential non-speaking parts
For more detailed information, click here.
---
The Twinkly Nativity will bring guaranteed sparkle to any Christmas celebrations!

This shiny retelling of the traditional story, with a good dose of dazzle and no shortage of delight, is perfectly written for 3-6s. Our brand-new nativity has 7 cute and quirky songs that are SURE to 'Bring some twinkle to your toes'.

The Twinkly Nativity comes with the addition of easy-to-follow Makaton signing videos by Singing Hands for each of the 7 songs. Plus, as usual, plenty of choreography fun to be had. 

The simplest of staging and minimal props = maximum sparkle!

If you're performing The Twinkly Nativity this Christmas, we've created a handy e-invite that you can use to send out to your excited audiences! Download the customisable e-invite PDF here.

An Annual Performance Licence is required to perform this title. For more information, please click here.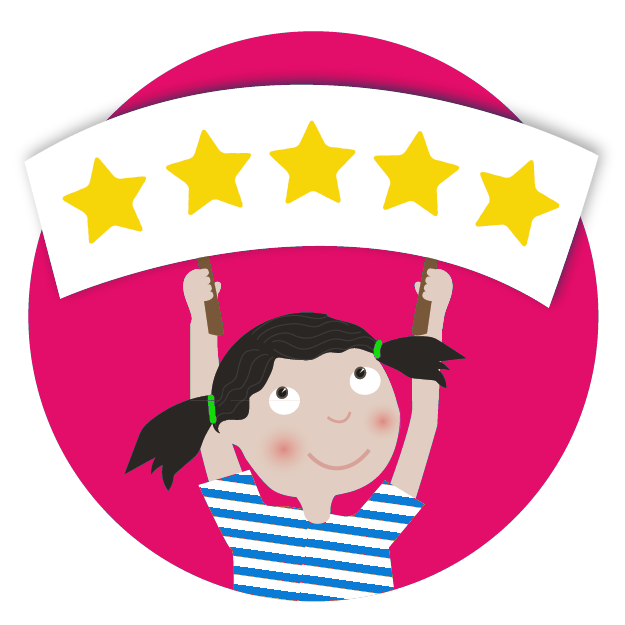 WHY YOU'LL LOVE IT
Think wholesome, Christmassy and cute!
About The Twinkly Nativity
Written by the writers who brought you The Big Little Nativity, A Fireside Nativity and It's A Miracle!
Perfectly suited to the 3-6 age range
Makaton signing videos are included for each of the songs, with Makaton by Singing Hands
7 great new songs by Mark, Helen and Naomi Johnson bring this shiny retelling to life
Available with Words on Screen™ allowing you to display song lyrics on any whiteboard, computer screen, television or interactive touchscreen. The lyrics synchronize with the music as it plays making them easy to teach and easy to learn!
PLUS, once you have purchased this nativity, you can generate Share Links with a Sparkyard subscription or free trial, enabling your students to access the songs at home! Perfect for rehearsing solos, or learning and practising songs before the dress rehearsal.
An Annual Performance Licence is required to perform this nativity.
Sample Script:
An editable script is available for this product when you purchase a package that includes an eSongbook.
Cast List:
View character list
View staging suggestions
There are speaking parts for 25 plus 10 essential non-speaking parts. These can be increased by having more than seven main narrator stars and spreading the lines out between them. If you have a small cast, parts marked by * can all be played by the same group.
Running Time:
25 minutes approx
(Total length of music: 15 minutes approx)
Licence Information
Annual Performance Licence Information - What You Need To Know
A current Annual Performance Licence is required to perform a musical or nativity to an audience (other than to pupils & staff), including an online audience, and irrespective of whether admission charges are made.
It is more cost effective to purchase an Annual Performance Licence as part of a complete product pack.
An Annual Performance Licence covers any number of performances of a particular musical or nativity within 12 months of the date of ordering. A separate Annual Performance Licence is required for each product title.
To renew your Annual Peformance Licence, log into your account if you have one and go to your My Licences section.
Find out more about what your Annual Performance Licence will legally cover you to do.

All of our eSongbooks come with a Single User Licence
This means you can install our Words on Screen™ software onto ONE computer only, or it can be streamed by a single user.
If you would like to install this software onto your network server and/or two or more computers, or allow multiple users to stream Words on Screen™ songs, this will be covered by your Annual Performance Licence which includes extended digital rights. For more information, click here.
The following items are available for this product:
Teacher's Book
Character list
Costumes and percussion ideas
Staging and prop suggestions
Curriculum links
Script and song lyrics
Music score for 7 songs (Piano music score, melody and chords)
Licence and copyright details
Audio CD
Vocal tracks sung by children
Professional backing tracks
Words on Screen™ eSongbook
An online Words on Screen™ product to stream or download
Extractable MP3s, printable lyrics, scores, scripts (including editable script*) & additional resources
Words on Screen™ versions of songs so that you can display song lyrics on any whiteboard, computer screen, television or interactive touchscreen. The lyrics synchronize with the music as it plays making them easy to teach and easy to learn
Flexibility to create an expandable library of Words on Screen™ song collections, nativities and musicals in your Out of the Ark online account
Enhanced operation features including 'double-click' to hear and teach a single line
Words on Screen™ user guide
Single-User licence (Please note a Performance Licence is still required to perform this musical)
Licence & copyright details
*For your convenience, we have provided an editable script in Word format for this nativity or musical. The purpose of the editable script is to allow you to adjust the allocation of speaking parts for smaller or larger cast sizes and/or to make minor changes to the text for staging purposes.
Rehearsal CDs
Vocal tracks sung by children
Professional backing tracks
Available in packs of 5, 10 or 20
A short, shining nativity with bags of energy, fun and humour
It won't be long before it's 'that time of the year' again, and you may have been charged with the awesome responsibility of staging one of our most cherished traditions – the school nativity. This is a rite of passage like no other and the pressure is on teachers and children. Fortunately, Out of the Ark Music has a whole stable of nativities to choose from, and their latest showstopper matches the very high production values and platinum standards of their previous offerings. The nativity is a story that everyone knows, but there are lots of ways of doing it. Even the traditional versions need to be imbued with a sense of freshness, originality, charm, fun and wit. The Twinkly Nativity does exactly that and this highly enjoyable take on the traditional play is simply bursting with creativity and of course lots of sparkly bits. Singing, speaking and performing in front of an audience for the first time is a big deal for young children and so a structured production can help calm those nerves and give them the confidence they need. This is what Out of the Ark does so well. They provide everything you need so that you get the most out of your practice time and you can build a successful production to be proud of. And no, you don't need to be an experienced musician, singer or the musical lead, this resource works for all, including the inexperienced. What you get with Out of the Ark is a multi-layered experience of content and support. The resource is available as a digital eSongbook online and is very easy to access and start using via a simple but sophisticated website so that you are fully 'singchronised' and synchronised. The Twinkly Nativity contains a plethora of resources including the production script, an editable script, character list, staging, props and costume suggestions, curriculum links, all the audio MP3s, all the lyrics and scores as PDFs, as well as licensing information. It's no mean feat to write a brand-new and original nativity resource, but Out of the Ark has done it again with all the trimmings. The quality of the writing, the music and the supporting materials is excellent, and a special mention must go out to the children who sing beautifully on the tracks, they are angelic! The Out of the Ark Words on Screen innovation – the unique software that displays the lyrics and synchronising with the music – is always a welcome feature. Out of the Ark always goes the extra mile and there is also a Makaton video by Singing Hands for each of the songs included in the resource. School nativities, with their tea towels and tinsel, are iconic and probably the most attended of any school production. The Twinkly Nativity won't let you down – this is a community enabler and memory maker that everyone will prize and remember. The Twinkly Nativity makes a magnificent job of telling the story of Christmas and reminds us of the reason we celebrate. This production will ensure that the nativity is a positive, life-affirming and communal experience that you'll want to stage again.
---
Add Review