S!ng
™

Easter

by leading children's writers
Ages: 5-11

Sing Easter is a dynamic collection of 19 Easter and springtime songs full of joy and bursting with life.

Scroll down to listen to song clips.

Availability: In Stock
Details
About Sing Easter
Spring is definitely in the air with this Sing Easter songbook, which is bursting with songs about chocolate, Easter bunnies and new life, but also offers more thought-provoking songs that cleverly unpack the Easter story, such as Three Days That Changed The World and Jesus Is Alive! So whether you're celebrating Easter, flipping pancakes or looking forward to the holidays, sing, sing, sing your way to Easter with this fantastic variety of springtime and Easter songs for children.

Sing Easter is available with Words on Screen Original™

S!ng™ is a fabulous new series from Out of the Ark Music designed to get your school singing about almost anything and everything! Perfect for assemblies, choirs and group singing. Books in this series contain ideas and tips on how to get going, vocal warm-ups to prepare your voices and a whole mixture of irresistibly singable songs, featuring opportunities for rounds, harmonies and solo and group-singing. With a song chart giving all the vital information you'll need for each song, it's easy to choose an appropriate song for each occasion at a glance.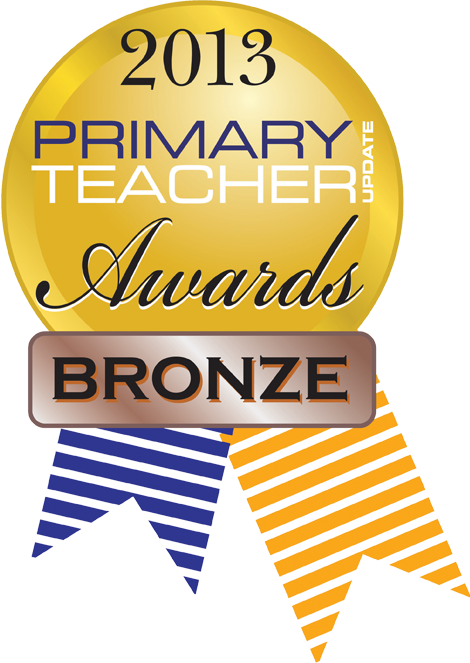 S!ng™ Easter is now an award-winning title.
BRONZE - Primary Teacher Update (All Other Resources)


 
Additional Information
ISBN
9781906988487 Book & CD / 9781906988494 Book & CD ROM
Series
Words on Screen™, S!ng™
Ages
5-11
What's Included

Teachers Book with:


Song Information - A quick glance chart providing overviews and singing tips for each song and information on vocal ranges, keys, musical elements and subjects covered
Vocal warm-ups - to prepare your voices with legato singing, breath technique and simple harmonies
Music score and song lyric sheets for 16 songs & 3 vocal warm-ups (Piano music score, melody and chords)
Licensing and copyright details

Audio CD with:


Vocal tracks sung by children
Professional backing tracks

Words on Screen™ Original CD ROM for use in a computer with:


Words on Screen™ Original software version of the songs, where the lyrics can be displayed onto any screen and highlighted to synchronise with the music
Printable lyric reference sheets
Words on Screen™ Original user guide
Single-User licence
Free Adobe Reader

Solos/Parts
Songs with Rounds, Part-Singing and Solos:

New Day
Holidays Are Here Again
At The Cross
Have You Ever Wondered?
For God So Loved The World
Everything Starts With A Seed

Songs with Harmonies

Easter Story
Spring Is In The Air
For God So Loved The World

Words on Screen™ Original
What is Words on Screen™ Original? Click here to view a Words on Screen™ Original tutorial video by Gemma Hunt, or play the sample video below.

Words on Screen™ Original System Requirements

Click here for system requirements.

Licence Information

Words on Screen™ User Licences




¹Included with this option is a single user licence, allowing the Words on Screen™ CD ROM to be installed on ONE computer only.




²To license the installation of the CD ROM onto network servers and/or two or more computers, please select the annual Digital Site Licence option.




Digital Site Licence (Replaces Extension Licence)




With so many songbooks and audio files purchased in digital format, teachers need a legal way to install or distribute copies for use around the school. Out of the Ark's annual Digital Site Licences are the perfect solution!




Cost-effective and flexible, our digital licences give you peace of mind so that you know you are covered for all kinds of digital usage including permission to:

Install songs or Words on Screen™ on a network or on multiple computers on the school's premises
Upload digital content to the school's intranet or learning platform
Copy MP3 audio tracks to your computer music library (eg iTunes)
Continue to stream Words on Screen™ v2 songs on multiple devices on an annual basis (beyond your free period)
Permit usage of software at home for teachers for preparation purposes
Burn copies of CDs for rehearsal purposes

You will need to purchase an annual Digital Site Licence for each individual title and renew your licence each year.