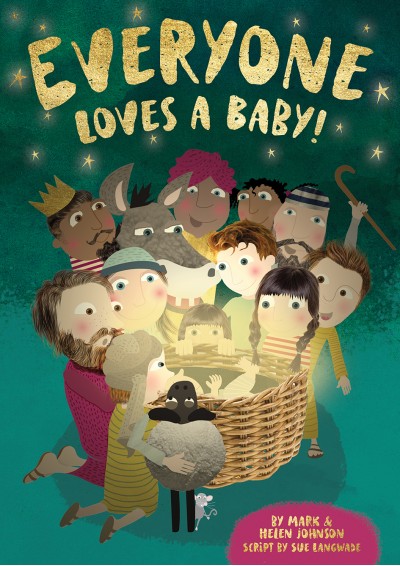 Look Inside
Try it for FREE with Sparkyard
For more detailed information, click here.
---
Everyone loves a baby. Well nearly everyone. The normally cheerful children of a Bethlehem innkeeper aren't so sure about babies – their newly-born brother is very noisy and a bit smelly. Heading off to see their friend, the children discover news of a special and unusual baby about to be born… baby Jesus. Will they end up liking babies after all? Everyone Loves A Baby! is a delightfully endearing nativity musical for 3-7 year olds with a humorous script and 7 exciting new songs. Available with Words on Screen™.
An Annual Performance Licence is required to perform this title. For more information, please click here.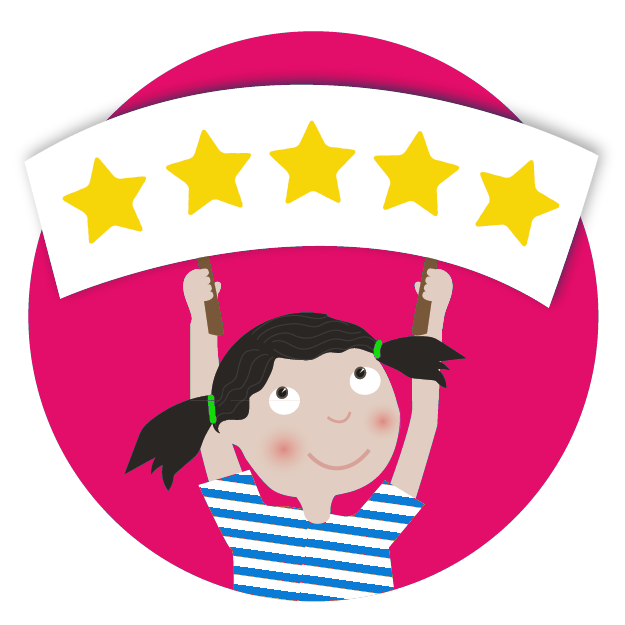 WHY YOU'LL LOVE IT
A feel-good, traditional retelling of the story from best-selling writers Mark and Helen Johnson.
About Everyone Loves A Baby!
Written by the same writers as best-selling Christmas musicals It's A Baby and Cinderella & Rockerfella. 
Adaptable script for smaller or larger group performances.
Curriculum links and percussion ideas included
Includes fun craft and dance ideas to accompany a few songs, available online (coming soon).
Available with a Words on Screen™ allowing you to display song lyrics on any whiteboard, computer screen, television or interactive touchscreen. The lyrics synchronize with the music as it plays making them easy to teach and easy to learn!
At a Bethlehem inn, six children live with their parents – a kind innkeeper and his wife, who have just had a new baby. But the children aren't too keen on the new addition. They'd rather have a dog, a donkey, or even a camel!

In an effort to escape all the baby talk, the children go in search of their friend Bill. On the way they meet Mary, Joseph, three wise men and some shepherds, who are all talking about another baby – baby Jesus. This nativity musical by best-selling songwriters Mark and Helen Johnson contains seven great new songs specially written for 3-7 year olds.

The simple, gently humorous script contains lots of non-speaking parts*. Told from a child's perspective, Everyone Loves A Baby! is an endearing take on the traditional Christmas story and will delight pupils and parents alike.

*An alternative, extended script suitable for 5-9s is available for free download with purchase.
An Annual Performance Licence is required to perform this nativity.
Sample Script:
An editable script is available for this product when you purchase a Premium package that includes an eSongbook.
Cast List:
Character List and Staging ideas



A note on staging

There are speaking parts for 25, but this can be increased by splitting the narrator's lines between several children. If you have a small cast, parts marked by * on the character list above can all be played by the same group. If you have a larger cast, capable of delivering more demanding dialogue, you might prefer to use the alternative, extended script available for free after purchase. See page 2 of your book for more details.
Running Time:
Total performance: 30 minutes approx
Total length of music: 16 minutes approx.
ISBN:
9781911430742 Book & CD / 9781911430759 Book & CD ROM
Licence Information
Annual Performance Licence Information - What You Need To Know
A current Annual Performance Licence is required to perform a musical or nativity to an audience (other than to pupils & staff), including an online audience, and irrespective of whether admission charges are made.
It is more cost effective to purchase an Annual Performance Licence as part of a complete product pack.
An Annual Performance Licence covers any number of performances of a particular musical or nativity within 12 months of the date of ordering. A separate Annual Performance Licence is required for each product title.
To renew your Annual Peformance Licence, log into your account if you have one and go to your My Licences section.
Find out more about what your Annual Performance Licence will legally cover you to do.

All of our eSongbooks come with a Single User Licence
This means you can install our Words on Screen™ software onto ONE computer only, or it can be streamed by a single user.
If you would like to install this software onto your network server and/or two or more computers, or allow multiple users to stream Words on Screen™ songs, this will be covered by your Annual Performance Licence which includes extended digital rights. For more information, click here.
The following items are available for this product:
Teacher's Book
Character list
Staging & pop suggestions
Costume & percussion ideas
Script & song lyrics for 7 songs
Music scores for 8 songs (Piano music score, melody and chords)
Licence and copyright details
Audio CD
Vocal tracks sung by children
Professional backing tracks
Words on Screen™ eSongbook
An online version of your product to stream or download on-the-go
Extractable MP3s, printable lyrics, scores, scripts (including editable script*), & additional resources
Words on Screen™ versions of songs so that you can display song lyrics on any whiteboard, computer screen, television or interactive touchscreen. The lyrics synchronize with the music as it plays making them easy to teach and easy to learn
Stream or download your songs on the go
Flexibility to create an expandable library of Words on Screen™ song collections, nativities and musicals in your Out of the Ark online account
Enhanced operation features including 'double-click' to hear and teach a single line
Words on Screen™ user guide
Single-User licence (Please note a Performance Licence is still required to perform this musical)
Licence & copyright details
*For your convenience, we have provided an editable script in Word format for this nativity or musical. The purpose of the editable script is to allow you to adjust the allocation of speaking parts for smaller or larger cast sizes and/or to make minor changes to the text for staging purposes.
Rehearsal CDs
Vocal tracks sung by children
Professional backing tracks
Available in packs of 5, 10 or 20
teachearlyyears.com: Review Autumn 2019
OUT OF THE ARK MUSIC IS THE go-to place for any teacher looking for off-the-shelf assembly and seasonal singing resources and productions that are great quality, full of fun, topical and uplifting. Just take one of the latest offerings – a sparkling Christmas production that has 'Smash Hit – Five Stars!' written all over it: Everyone Loves A Baby! The thing is, not everyone is hardwired to dote over a new baby, especially children. This is the situation at a Bethlehem inn where six siblings live with their parents. When they discover that mum and dad have had a new baby, Sue, Boo, Prue, Lou, Hugh and Stu aren't impressed. They'd rather have a dog, donkey or camel than more noise, smell and gushy baby talk. Their solution is to seek out their friend Bill – a shepherd boy who lives on the hillside, but along the way they bump into a young couple called Mary and Joseph. I won't spoil the story, but the children weren't able to escape all the baby stuff! This Nativity has 25 speaking parts and a running time of around 30 minutes. To help get your production performance-ready, the resource comes with a Teacher's Book, audio CD, Words on Screen™ CD ROM and an annual performance licence. That's a complete Nativity play ready to stage with packages starting from £23.95! The Teacher's Book is a dynamic 'kitchen sink' resource, containing the character list, creative script with staging directions, suggestions for staging and props, excellent crosscurricular ideas, costume suggestions, percussion ideas, the score and song lyrics. There are seven catchy songs to learn and perform, all demonstrated to an impressively high standard by the Out of the Ark children's choir, supported by professional backing tracks. 'Come To The Stable' will bring a tear to the eyes of a few parents whilst 'Happy Shepherds' is guaranteed to have everyone chuckling in the aisles. The Words on Screen™ resource is a real boon, making it much easier for everyone to join in and readily supporting your practice and rehearsal times. There are also enhanced operation features, including being able to hear and teach a single line – essential for polishing your performance to perfection. And this is a polished resource, with uncompromisingly high production values. It's one you'll be able to rely on for staging an emotional and exciting musical, and also one that offers some welcome originality – this is the Nativity with a twist, as there aren't many productions that approach the familiar tale from the perspective of children.
---
Add Review