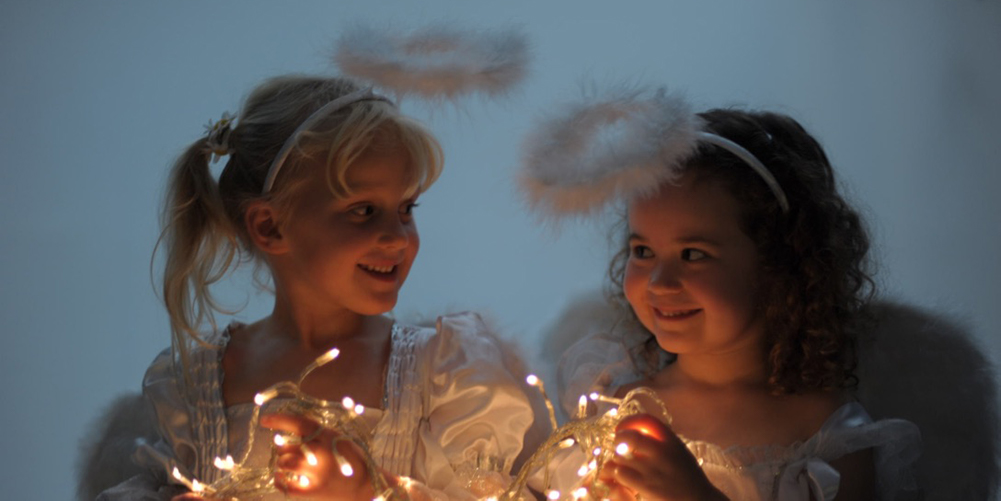 It's that time of year again! There's a flurry of activity up and down the country as children and parents prepare for this year's school nativity play. Few stories are so widely known as the nativity story, and the annual tradition of tinsel and tea towels is one that brings a whole lot of joy across the ages. Nativities present a special opportunity for children and adults alike to be reminded of the story of Christmas and the reason we celebrate.
The nativity is a fantastic way to teach and remember the biblical story, but it's also a culturally, educationally and spiritually important tradition.
Mark & Helen Johnson
have been writing nativities for over 30 years and Helen says "There's something very special about everyone working so closely together, and we're sure children enjoy building community as well as confidence. Putting on a great nativity musical is unlike anything else in the calendar. Our hope is that the children would really prize that experience - and hopefully they'll remember the story and songs for a long time after the show is over and done with."
The performance of the Christmas nativity can be a daunting experience for many children, but it's an amazing opportunity to take pride in the communal effort they've put in. Seeing their parents or friends in the audience with big smiles is a massive encouragement and can be a memory that sticks. The teamwork involved in putting on the production really helps build a sense of community spirit in both the children and the adults.
Singing, speaking and performing in front of an audience is something that children often first experience as part of the annual nativity. If this first experience is a positive one, then it can really be life-changing for that child going forward. A good nativity director will really encourage children to enjoy their role, whether it's as Mary, Joseph or a tree, boosting their confidence as well as growing their creativity. Younger children can watch the performing children and learn from them, whilst those that are older can remember their own performances in years past. The retelling of essentially the same nativity story across different generations is a great way to link all the ages together and learn from one another.
Kelly Fort
, director of many a nativity, and writer of our very popular primary school nativity
Prickly Hay
 has this advice for anyone putting on a nativity this year, "Please have fun with the children as you practise. Christmas is a joyful season, as we celebrate the birth of Jesus…and remember, even the very tone-deaf kids can sound angelic in the right setting!"  
Why not take a look at this year's new primary school nativities?
Everyone Loves A Baby!
I'm Gonna Shine!
Lights, Camel, Action 2! The Sequin
Written by The Out of the Ark Marketing Team

USED IT? LOG IT! Most schools have a CWCL licence from Christian Copyright Licensing Limited (CCLI) - more information can be found here. This licence grants permission to display song lyrics and music from Out of the Ark Music's Words on Screen™ Singchronize™ Player and CD ROMs, on any projection screen as well as download and share lyrics and music. Whenever you use our songs, please make note of your usage and then log your songs on your CCLI copy report, so that song writers and copyright holders are paid for their work.
Out of the Ark Music has been providing schools across the country – and world – with wonderful primary school musicals and primary school songs for nearly 30 years. Our Christmas musicals and nativity plays make children sparkle and shine, year after year, as they proudly perform their school Christmas play. Our extensive collection of fun and joyous Easter songs, harvest songs, school assembly songs, leavers songs and even space songs, fill schools with laughter and give students and teachers alike, a reason to sing every day of the week. We're glad you're supporting us in our dreams of creating the best music for schools around the globe. Read more about us here.
Click here to post a comment.