About Treachery At Traitors' Quay
Works as a 7-11 school production, but for smaller productions most suited to years 5 and 6
Words on Screen™ v2 CD ROM for easy rehearsing using highlighted lyrics synchronized with the music
Adaptable script for large-group performances
Suggested choreography videos available online
It's World War II and London isn't safe. The five Dawson children are evacuated to the coast to stay at the large home of Eggin-Drake, Minister of Information. They're thrown in amongst all sorts of characters - from the dishevelled Home Guard and air-raid wardens to the surly gamekeeper and the retired sea captain.  It soon becomes apparent to the children that there is a spy in their midst. Determined to investigate, they head down to the Quay and snoop around the smugglers' caves.  But who is the spy? Can their plan be foiled before it's too late? And just what IS the strange secret about the JAM?

Join Duggie, Billy and Rosie as they head the investigation in this lively, dramatic mystery production with an exciting script and seven fantastic songs.

But don't breathe a word about it to anyone else.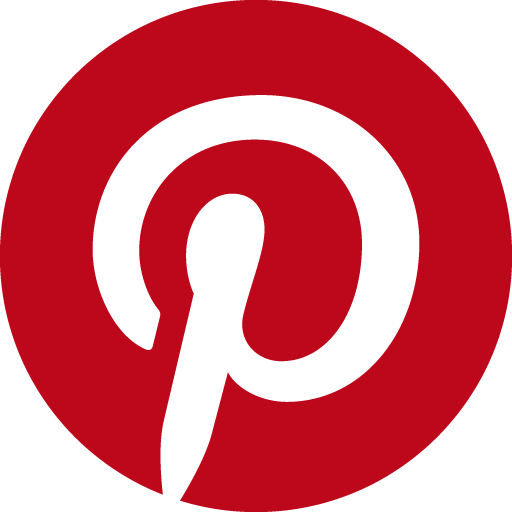 Why not check out our Treachery At Traitors' Quay Pinterest board
for a whole host of costume, props, topic ideas and inspiration!
 
An Annual Performance Licence is required to perform this musical. For more information, please see below.
Ages
7-11
What's Included

Teacher's Book with:

Character List
Script with staging directions
Suggestions for staging and props
Costume suggestions
Music score and song lyric sheets for 7 songs (Piano music score, melody and chords)
Licence and copyright details

Audio CD with:

Vocal tracks sung by children
Professional backing tracks
Sound effects

Words on Screen™ v2 CD ROM with:

Extractable MP3s, printable lyrics, scores, scripts & additional resources including 'how to' dance videos
Words on Screen™ v2 versions of songs so that you can display song lyrics on any whiteboard, computer screen, television or interactive touchscreen. The lyrics synchronize with the music as it plays making them easy to teach and easy to learn
Enhanced operation features including 'double-click' to hear and teach a single line
Words on Screen™ v2 user guide
Single-User licence (Please note a Performance Licence is still required to perform this musical)
Licence & copyright details

Words on Screen™ Online with:
(Available with the purchase of Words on Screen™ v2 Premium and Upgrade packs only)

An online copy of your product to stream or download on-the-go
Flexibility to create an expandable library of Words on Screen™ v2 song collections, nativities and musicals in your Out of the Ark online account
All the features of your Words on Screen™ v2 CD ROM

Running Time
Total performance: 60 minutes approx
(Total length of music: 14 minutes approx)
Solos/Parts
Songs with parts and group singing:

The Evacuation
The Jitterbug
Doing Our Bit
Spying On The Spy!

Songs with solos:

Letters
Spying On The Spy!

Songs with harmonies:

Doing Out Bit
Keep Calm And Carry On

Sample Script
View script sample
Cast List
View cast list
View staging suggestions

There are 43 speaking parts in total. To reduce the number of speaking parts to 34, have just two village evacuees, two Mums and two air-raid wardens and split the lines accordingly. With alteration of the script you could reduce the speaking parts further by having fewer land girls and just one Eggin-Drake daughter. The cast size can easily be increased by adding more non-speaking evacuees, Mums, air-raid wardens and Home Guard.
Words on Screen™ v2
What is Words on Screen™ v2? - For more information click here or play the sample video from this title below.


Words on Screen™ v2 System Requirements
Windows

2.33GHz or faster x86-compatible processor, or Inter® Atom™ 1.6GHz or faster processor for netbooks
Microsoft® Windows® XP (32bit) or later, Windows® Server 2008 (32bit)
Internet Explorer 7.0 or later, Mozilla Firefox 4.0 or later, Google Chrome, Safari 5.0 or later or Opera 11
512MB of RAM (1GB RAM recommended for notebooks); 128 MB graphics memory

MAC OS

Intel Core™ Duo 1.83GHz or faster processor
Mac OS X v10.6.8 or later
Safari 5.0 or later, Mozilla Firefox 4.0 or later, Google Chrome, or Opera 11
512 MB RAM; 128 MB graphics memory

My Words on Screen™ Online

If you have purchased a Premium Pack online which includes Words on Screen™ v2, you will also immediately receive a Words on Screen™ v2 eSongbook in your
Out of the Ark online account. The eSongbook is where we bring together all of the digital resources available for your product. As well as being able to play the Words on Screen™ versions of your songs, you can also instantly access PDFs and MP3s for your product at no additional cost. Simply:

Log in to your online account and select My Words on Screen™ Online
Open the online streaming player
Click on All eSongbooks in the left hand menu and select your eSongbook

You will find the PDFs and MP3s under eSongbook Resources in the left hand menu of your eSongbook.




From there, you can choose to extract and save All Audio MP3s, All Lyrics PDFs and All Score PDFs. If you just want the MP3s, lyrics or music score for one song, then select the song in the library and use the buttons in the Song Extras area at the bottom of the screen.




You can access these files in the same way if you are using the S!ngchronize™ player that you have downloaded and installed from our website. Simply refresh your player and select your eSongbook. For a downloaded player, you will need to download the eSongbook to your player before you can extract and save the PDFs and MP3s. You will also need to have installed S!ngchronize™ player version 2.0 or above.




Streaming is free for the first 12 months; after that a current Annual Performance Licence or Annual Digital Site Licence will be required to be able to continue streaming. Customers will receive a renewal notice by email 28 days before the end of the 12 month free period.

Suggested Choreography Videos

The Jitterbug (Verse) - Suggested Choreography




The Jitterbug (Instrumental) - Suggested Choreography




Spying On The Spy - Suggested Choreography

Licence Information

Words on Screen™ User Licences




¹Included with this option is a Words on Screen™ Single User Licence, allowing the Words on Screen™ CD ROM to be installed on ONE computer only.




²To license the installation of the CD ROM onto network servers and/or two or more computers, please purchase an Annual Performance Licence which includes extended digital rights.




Annual Performance Licence Information




A current Annual Performance Licence is required to perform this musical to an audience (other than to pupils & staff).

You can purchase an Annual Performance Licence above (it is cheaper when purchased as part of a product pack).
The requirement for a licence is irrespective of whether admission charges are made.
An Annual Performance Licence covers any number of performances of a particular musical within 12 months of the date of ordering.
A new Annual Performance Licence would be required for any future performance(s) outside the date period printed on your current licence.

In addition, with so many of our musicals and nativities purchased in digital format, you need a legal way to install or distribute copies for use around the school. Your Annual Performance Licence will grant you permission to:

Perform the work to an audience (other than pupils and staff in schools). A licence is required even if it is a 'free' performance and this is a worldwide copyright requirement.
Install Words on Screen™ song files from a CD ROM onto more than one computer or onto a network.
Download Words on Screen™ song files from a CD ROM onto more than one computer or onto a network.
Continue to stream Words on Screen™ songs from your Out of the Ark Music online account on any device (beyond your free period) for the duration of the licence.
Copy song files from an Audio CD onto more than one computer or onto a network.
Copy MP3 audio files onto more than one computer or onto a network.
Upload digital content to an intranet or learning platform.
Permit usage of digital content at home for teachers for preparation purposes.

A separate Annual Performance Licence is required for each product title that you use in any of these ways. Please note that if you have purchased an Annual Digital Site Licence – Multi-Product, this will cover the digital usage permissions in points 2-8 above for these products but does not cover the performance rights in point 1 – an Annual Performance Licence will still be required.




How To Renew




You can renew your Annual Performance Licences by simply logging into your account if you have one and going to your My Licences page. Pick the relevant licence and click RENEW.

ISBN
9781911430377 Book & CD / 9781911430384 Book & CD ROM