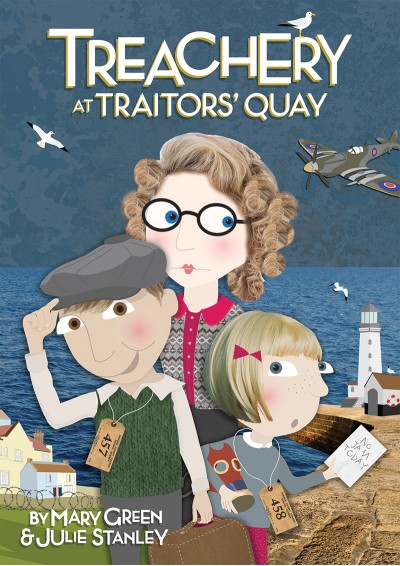 Try it for FREE with Sparkyard
For more detailed information, click here.
---
We'd love to tell you how amazing this new World War II espionage musical is. But we can't... it's all terribly 'hush, hush' you see!
We've already said too much, but if you want to discover more you could always try evesdropping on the songs below.
Be very careful though, the songs may self-destruct at any time to avoid falling into the wrong hands...
Available with Words on Screen™.
An Annual Performance Licence is required to perform this musical. For more information, please click here.
About Treachery At Traitors' Quay
Works as a 7-11 school production, but for smaller productions most suited to years 5 and 6
Words on Screen™ for easy rehearsing using highlighted lyrics synchronized with the music
Adaptable script for large-group performances
Suggested choreography videos available online
It's World War II and London isn't safe. The five Dawson children are evacuated to the coast to stay at the large home of Eggin-Drake, Minister of Information. They're thrown in amongst all sorts of characters - from the dishevelled Home Guard and air-raid wardens to the surly gamekeeper and the retired sea captain.  It soon becomes apparent to the children that there is a spy in their midst. Determined to investigate, they head down to the Quay and snoop around the smugglers' caves.  But who is the spy? Can their plan be foiled before it's too late? And just what IS the strange secret about the JAM?

Join Duggie, Billy and Rosie as they head the investigation in this lively, dramatic mystery production with an exciting script and seven fantastic songs.

But don't breathe a word about it to anyone else.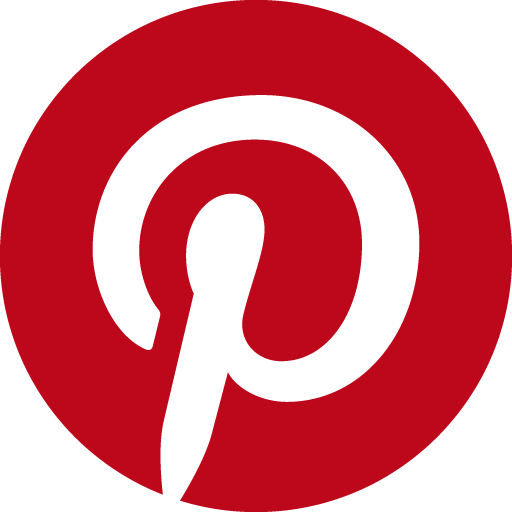 Why not check out our Treachery At Traitors' Quay Pinterest board
for a whole host of costume, props, topic ideas and inspiration!
 
An Annual Performance Licence is required to perform this musical.
Sample Script:
An editable script is available for this product when you purchase a package that includes an eSongbook.
Cast List:
View cast list
View staging suggestions

There are 43 speaking parts in total. To reduce the number of speaking parts to 34, have just two village evacuees, two Mums and two air-raid wardens and split the lines accordingly. With alteration of the script you could reduce the speaking parts further by having fewer land girls and just one Eggin-Drake daughter. The cast size can easily be increased by adding more non-speaking evacuees, Mums, air-raid wardens and Home Guard.
Running Time:
Total performance: 60 minutes approx
(Total length of music: 14 minutes approx)
Solos/Parts:
Songs with parts and group singing:
The Evacuation
The Jitterbug
Doing Our Bit
Spying On The Spy!
Songs with solos:
Letters
Spying On The Spy!
Songs with harmonies:
Doing Out Bit
Keep Calm And Carry On
ISBN:
9781911430377 Book & CD / 9781911430384 Book & CD ROM
Licence Information
Annual Performance Licence Information - What You Need To Know
A current Annual Performance Licence is required to perform a musical or nativity to an audience (other than to pupils & staff), including an online audience, and irrespective of whether admission charges are made.
It is more cost effective to purchase an Annual Performance Licence as part of a complete product pack.
An Annual Performance Licence covers any number of performances of a particular musical or nativity within 12 months of the date of ordering. A separate Annual Performance Licence is required for each product title.
To renew your Annual Peformance Licence, log into your account if you have one and go to your My Licences section.
Find out more about what your Annual Performance Licence will legally cover you to do.

All of our eSongbooks come with a Single User Licence
This means you can install our Words on Screen™ software onto ONE computer only, or it can be streamed by a single user.
If you would like to install this software onto your network server and/or two or more computers, or allow multiple users to stream Words on Screen™ songs, this will be covered by your Annual Performance Licence which includes extended digital rights. For more information, click here.
The following items are available for this product:
Teacher's Book
Character List
Script with staging directions
Suggestions for staging and props
Costume suggestions
Music score and song lyric sheets for 7 songs (Piano music score, melody and chords)
Licence and copyright details
Audio CD
Vocal tracks sung by children
Professional backing tracks
Sound effects
Words on Screen™ eSongbook
An online Words on Screen™ product to stream or download
Extractable MP3s, printable lyrics, scores, scripts, (including editable script*) & additional resources
Words on Screen™ versions of songs so that you can display song lyrics on any whiteboard, computer screen, television or interactive touchscreen. The lyrics synchronize with the music as it plays making them easy to teach and easy to learn
Flexibility to create an expandable library of Words on Screen™ song collections, nativities and musicals in your Out of the Ark online account
Enhanced operation features including 'double-click' to hear and teach a single line
Words on Screen™ user guide
Single-User licence (Please note a Performance Licence is still required to perform this musical)
Licence & copyright details
*For your convenience, we have provided an editable script in Word format for this nativity or musical. The purpose of the editable script is to allow you to adjust the allocation of speaking parts for smaller or larger cast sizes and/or to make minor changes to the text for staging purposes.
Rehearsal CDs
Vocal tracks sung by children
Professional backing tracks
Sound effects
Available in packs of 5, 10 or 20
A really great show that can be run alongside history lessons
It's a really great show with hugely entertaining songs and characters and lovely to run alongside a topic on WW2. It worked perfectly alongside the History Association's unit on The Blitz. In our last history lesson on 'What did women do in WW2?' and 'What did men do in WW2?' I found myself constantly referring to their characters in 'Treachery at Traitor's Key', which was really engaging and a really useful link between our show and our 'real history' lessons.
---
Great Y6 end of year play
We performed this with our 45 Year 6's last year after SATS. The songs were popular with the children and easy to learn with the resources provided. There were enough parts to give one to every child in the year group. We did audition the children for main roles as the 'children' particularly need to be strong to carry the story. We had a fairly simple set; used stage blocks in the school hall at different heights to create zones for different scenes. We also rigged up a curtain along the back so we could pull it across to create the sea scene. Fortunately we had staff who created costumes and props! We had an interval of 15 mins, and the total length was about 1hr 30mins I think. I would recommend this if you are up for an all-out school production as it did have the wow factor.
---
Amazing
Incredible play. Doing it at school. Recommend for teachers looking for an intriguing and fantastic performance that will keep you on your toes in amazement! I'm playing Etta it's so good!
---
amazing
It was a fun musical with so many songs to like especially the Jitterbug
---
A Breathtaking show, amazing songs, humour and great characters.
I watched my daughter and all the 11 year old school children perform in this musical, I can honestly say it was amazing, breathtaking, the songs were wonderful, the humour so funny, the script was superb to allow so many children to shine as there were so many great singing/acting/dancing parts. I went for a second sitting for the evening perforrmance, we were so high by the end of the night, my daughter desperately wanted to perform it again, we couldn't stop singing the songs until late into the night. What a show what a show! Thank you.
---
Add Review