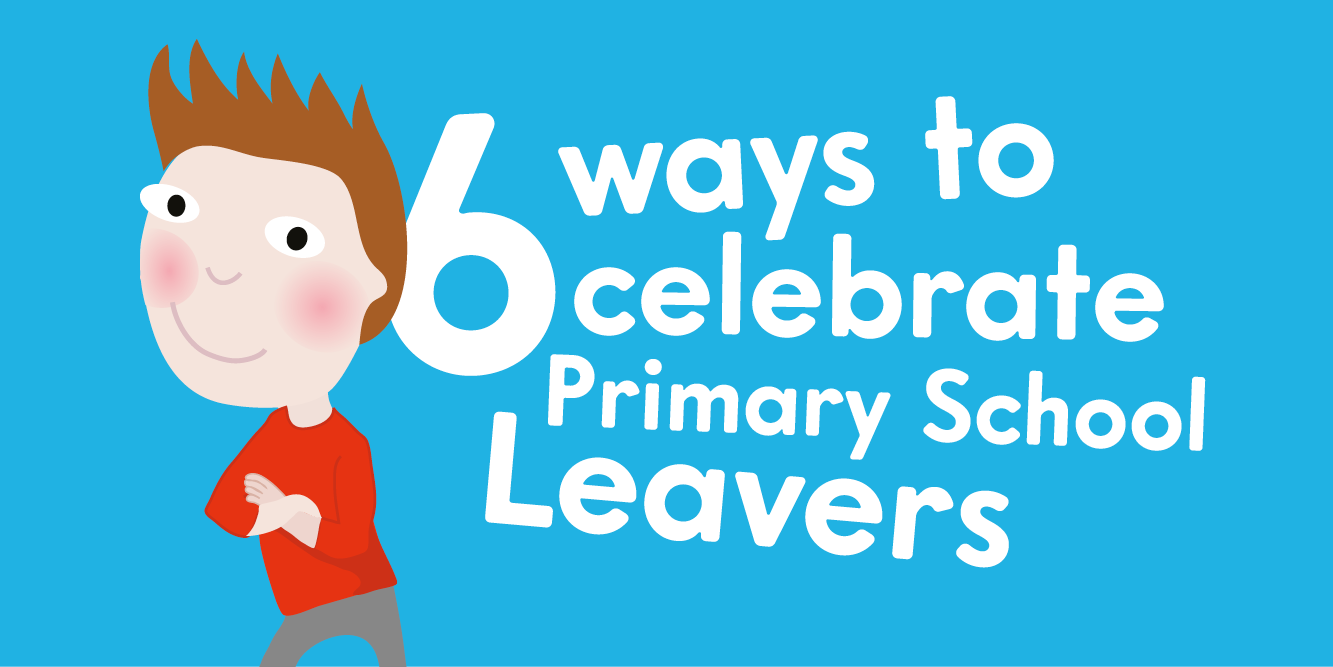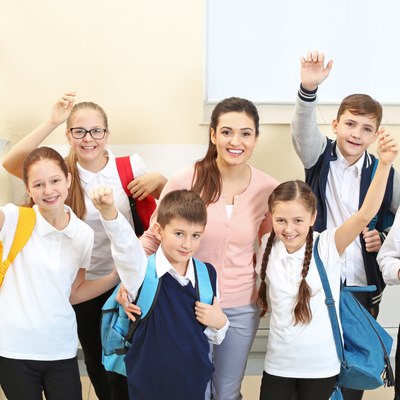 Remember when they first arrived – the leg-clutching, the anxious faces and the tearful goodbyes?
The first day at school can be a difficult one, for children, parents and teachers alike, but it doesn't usually take too long for everyone to settle into the routine of daily life. Science classes, assemblies, collage-making and music lessons, nativity musicals and sports days; the school year has a rhythm all of its own. And though there are certainly some weeks that seem to drag on forever, before you know it those tiny, sticky-handed children are in Year 6 and getting ready to move on.   
We've heard of some great ways that schools celebrate their leavers. Here are six of our favourites. Numbers 2 to 6 can be easily included in a primary school leavers' assembly:
 
1.

Put on an end of year show:
choosing a fun leavers' musical to stage is a fantastic way to finish the year. Rehearsing together will give the children some really great memories, but be prepared for a tearful last night! Check out these primary school musicals: 
Treachery At Traitors' Quay
, 
Cinderella and Rockerfella
,
Peter Pan The Musical
 or
Wind In The Willows
.  
2.

A primary school leavers' award ceremony with a twist:
Ask the children to present awards to their teachers. Categories could include funniest teacher, best-dressed teacher, strictest teacher, teacher who drinks most cups of tea or who drives the coolest car.
3.

Hold a review:
ask each child to share a few favourite memories from their time at the school (concerts, school trips, playing conkers, being in a sports team, holding a snake…) and read these out in the final assembly. Or they could interview each other and edit the results into a short film.
4.

Back to the future:
Hold a class reunion from the future. It's the year 2100 and all the children are in their 90s (lots of opportunities for dressing up here!). Get them to share their reminiscences of when they were young and at school. It's also a great way of getting them to think about what the world might be like in the future (flying cars, robot friends, Martian colonies…).
5.

A Year 6 photo show:
put together a presentation with photos of the children right from their first days in the school. Include some funny stories or notable events.
6. Learn a primary school leavers' song:
Getting the whole year group to sing together at the final assembly can be a powerful and emotional moment for the children and their parents. We have some great, specially written Year 6 leavers' songs. Have a look at
Moving On
from
Songs For EVERY Leavers Assembly
,
Leavers' Song
from
Here Comes Summer!
or
Today We Celebate
 from
S
ongs For EVERY Summer Assembly
.
Now we've shared some of our favourite ways to celebrate primary school leavers, we'd love to hear how you celebrate leavers' memories, achievement and successes. Comment below…
Click here to post a comment.