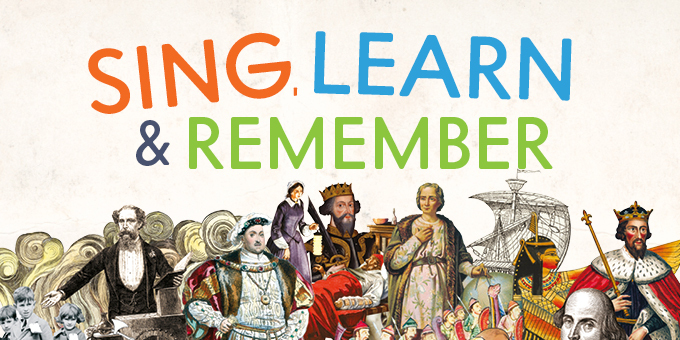 What Is It?
The That's What I Call A Class Assembly! series for ages 5–11 has been specially designed for classroom teachers as a teaching aid to support, consolidate and reinforce learning in key topics. These books really do bring the curriculum to life! Through listening to and learning the catchy, fact-based songs, children will find it easy to retain and recall information. Each book comes with a short script for the children to really immerse themselves in the topic and showcase to the school as a class assembly or mini-musical. Furthermore, with four pages of cross-curricular ideas, the learning potential around the topic is really extended.
Who's It For?
The resources in the That's What I Call A Class Assembly! series are designed for the classroom teacher, there is no need to be a music specialist. The songs can be presented to the children to learn easily using the Words on Screen™ Player, where you can display song lyrics and play the audio track on your device or interactive whiteboard.
The short script and cross-curricular activities include all the information you need to further explore the topic, learn and have fun whether you are presenting it as a class assembly or a mini-musical.
What's Included In The Books?
In every
That's What I Call A Class Assembly!
songbook you'll find:
3–5 catchy, easy-to-learn songs
4 pages of cross-curricular ideas, including links to PSHE, Science, Geography and more
A short script suitable for a single class
Potential to insert your own facts, ideas and classroom work
Props and staging ideas
Additional resources (varying by book) may include:
Percussion parts
Recorder parts
Choreography ideas, such as a choregraphed invasion in The Vikings
Other cross-curricular activities, such as making 16th-century snacks in William Shakespeare
To find out what's included in each individual songbook, check the "What's Available" tab on the product page. Each book is available as a book and CD and as a digital eSongbook accessed through Words on Screen™.
Which Topics Are In The Series?
Using the books within this series you can learn about famous people such as Florence Nightingale and William Shakespeare. Go backstage at Shakespeare's Globe Theatre to discover more about this famous writer and how many sonnets he wrote, or go back in time to key periods in history, and discover the pyramids of The Ancient Egyptians, learn about the Olympic Games in The Ancient Greeks, or the Battle of Hastings in 1066.

Delve into Anglo-Saxon life, kings and Beowulf in The Anglo-Saxons, or explore more modern times in World War II. Here you can learn the song 'The White Cliffs Of Dover', discover how children were evacuated and how everyone was doing their bit for the nation!
Get to grips with nouns, verbs, adjectives and rhyming in Literacy, and consolidate learning of number bonds, times tables, fractions and units of measurement with Maths.
Here's the full list:
Famous People
Florence Nightingale
William Shakespeare
The Tudors: Henry VIII
Core Subjects
Literacy
Maths
History
The Ancient Egyptians
The Romans
The Ancient Greeks
The Anglo-Saxons
The Stone, Bronze & Iron Ages
The Vikings
The Victorians
Historical Events
1066
The Great Fire Of London
World War II
Special Offer!
Purchase any 3 Class Assembly titles and get 20% off*
USED IT? LOG IT! Most schools have a CWCL licence from Christian Copyright Licensing Limited (CCLI) - more information can be found here. This licence grants permission to display song lyrics and music from Out of the Ark Music's Words on Screen™ Singchronize™ Player and CD ROMs, on any projection screen as well as download and share lyrics and music. Whenever you use our songs, please make note of your usage and then log your songs on your CCLI copy report, so that song writers and copyright holders are paid for their work.
Out of the Ark Music has been providing schools across the country – and world – with wonderful primary school musicals and primary school songs for nearly 30 years. Our Christmas musicals and nativity plays make children sparkle and shine, year after year, as they proudly perform their school Christmas play. Our extensive collection of fun and joyous Easter songs, harvest songs, school assembly songs, leavers songs and even space songs, fill schools with laughter and give students and teachers alike, a reason to sing every day of the week. We're glad you're supporting us in our dreams of creating the best music for schools around the globe. Read more about us here.
Click here to post a comment.