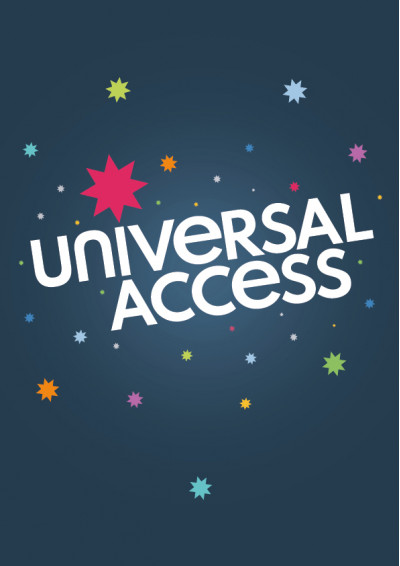 UNIVERSAL ACCESS
Giving You Almost Everything For Almost Nothing!
Ages: 3-11
In Stock
For more detailed information, click here.
---
We have created Universal Access to support your school's recovery from the effects of COVID-19, as it is clear that music is going to be an essential tool in helping children to settle back into school life.
For only £100 + VAT you will receive digital access through our Words on Screen™ Player for a whole year to over 900 songs, more than 150 music lesson activities, over 300 curriculum and creative activities linked to songs, 30 values-based bubble-friendly assemblies, 19 signing videos and more!

Nativities and musicals not included.
As we move into the 'Back to School' phase it is apparent that every school will face different challenges while adapting to the new guidelines.
With that in mind, we want to be as helpful to you as we possibly can, so we are exceptionally excited to introduce a whole new way to access our songs. We believe this will empower you to use songs in your teaching and school routines like never before, and support you in your Recovery Curriculum.
For a whole year, you will have digital access through our Words on Screen ™ player to every song, creative activity, assembly plan, signing video and curriculum idea from Out of the Ark's extensive songbook catalogue. With over 900 songs to sing, to listen to, to learn from, to celebrate and to help re-establish rhythms and routines, we believe that Universal Access will support your music and your whole-school curriculum whether you are singing or not. £2,500 worth of songs and resources for a whole year for only £120 (£100 + VAT).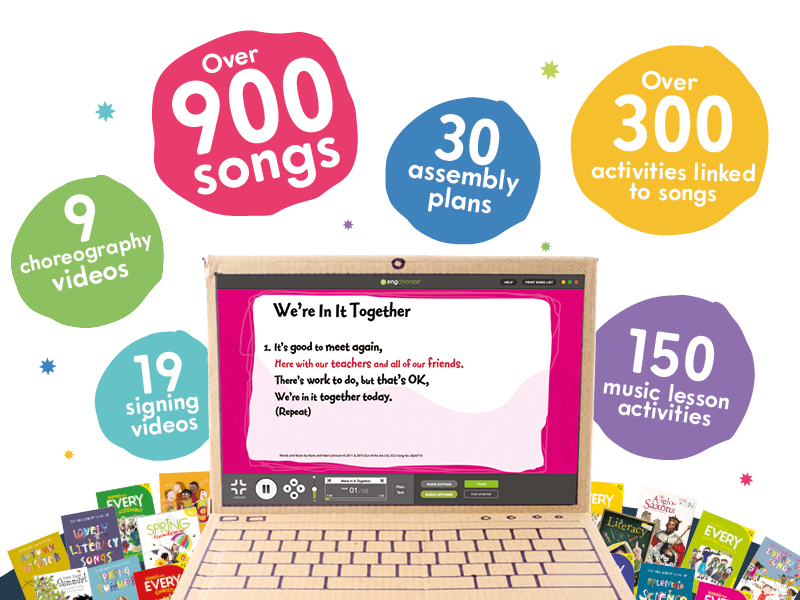 Licence Information
The Universal Access Licence grants digital access through the Licencee's Out of the Ark Music online account to Out of the Ark Music's Song Collections and Curriculum Products as listed on this Universal Access product page
The Licence is for the establishment (individual school, church, etc) of the Licencee only, and not to be shared across multiple establishments (schools, churches, etc). For example, a Multi Academy Trust will need to purchase a licence for each school in their Trust
The songs, music scores, lyrics, sound recordings, videos, images, Words on Screen display, activities and other resources are provided for use by the Licencee within their establishment or for the home education of their establishment's children only (with the exception of the online performance permissions listed in the Licence). They are not for resale or commercial use, and any other use outside of the terms of this licence are considered to be a breach of UK copyright laws unless the Licencee is given specific permission by Out of the Ark Music
Digital access lasts for the period between the Start and Expiry Dates in the Licence that we will send to you (usually a 12 month period)
Digital access is gained through the Words on Screen™/ Singchronize™ music players available through the Licencee's online account
At the end of the licence period, the Licencee's Universal Access will be discontinued
The digital access granted during the licence period does not in any way give the Licencee any rights of ownership to the songs, music scores, lyrics, sound recordings, videos, images, Words on Screen display, activities or other resources provided during the licence period. All Universal Access songs and materials can no longer be used by the Licencee after the end of the Licence period, and all copies must be deleted or destroyed. However, songs and eSongbooks purchased by the Licencee on a 'buy-to-keep' basis will continue to be accessible
This licence does not include Out of the Ark's Musicals and Nativities or the right to perform a Musical or Nativity to an audience. Musicals and Nativities and their appropriate Performance Licences need to be purchased separately
For full terms and conditions of the Universal Access Licence, please read the sample copy here
Words on Screen™ Online: Accessing your Account
Simply log in to your Out of the Ark online account
You will be taken to your dashboard
In the 'My Words on Screen Online' box you can choose to either:

Stream Online – our player will open in your internet browser window which you can use anywhere with a good internet connection
Download Player – you can install our player application on multiple computers and then download the songs you need to use offline. Because of the high volume of songs and resources, please give the download player a minute or so to set up the first time you open it. If you have already downloaded our player application, please click 'Refresh' or log out and log back in again to load in your Universal Access songs.
The Universal Access - 12 Months Access Licence permits multiple users within the same establishment
You will see your full Universal Access in 'All Songs' and 'All eSongbooks' and will be able to stream or download your chosen song, and access your required resources.
Please note that you will not be able to extract audio MP3s from songs provided through Universal Access.
Words on Screen™ System Requirements
Words on Screen™ System Requirements For The Download Player

PC:
2.33GHz or faster x86-compatible processor or Intel® Atom™ 1.6GHz or faster process for netbooks.
Microsoft® Windows® 7 (64 bit) or later, Windows Server 2016 (64 bit) or later
Internet Explorer 11.0 or later, Mozilla Firefox 69.0 or later, Google Chrome, Safari 12.0 or later, or Opera 36 or later
512MB RAM (1GB RAM recommended for netbooks); 128MB graphics memory
MAC:
Intel Core™ Duo 1.83GHz or faster processor
macOS 10.13 or later
Safari 12.0 or later, Mozilla Firefox 69.0 or later, Google Chrome, or Opera 36 or later
512MB RAM; 128MB graphics memory
The following items are available for this product:
Universal Access Resources
Your Universal Access - 12 Months Access Licence gives you digital access through our Words on Screen™ Player to:
69 eSongbooks from our songbook catalogue
Access to Words on Screen™ versions of over 900 songs that you can stream or download. You can display song lyrics on any whiteboard, computer screen, television or interactive touchscreen. The lyrics synchronize with the music as it plays making them easy to teach and easy to learn
Hundreds of extra resources including:

Over 150 music lesson activities
Over 300 curriculum and creative song activities linked to songs
19 signing videos
9 choreography videos
30 assembly plans

Flexibility to create an expandable library of Words on Screen™ song collections and playlists in your Out of the Ark online account
Enhanced operation features including 'double-click' to hear and teach a single line
Words on Screen™ user guide
12 Month User licence - For more detailed licence information, please click here
Licence & copyright details
There are not yet any reviews for this product.
---
Add Review